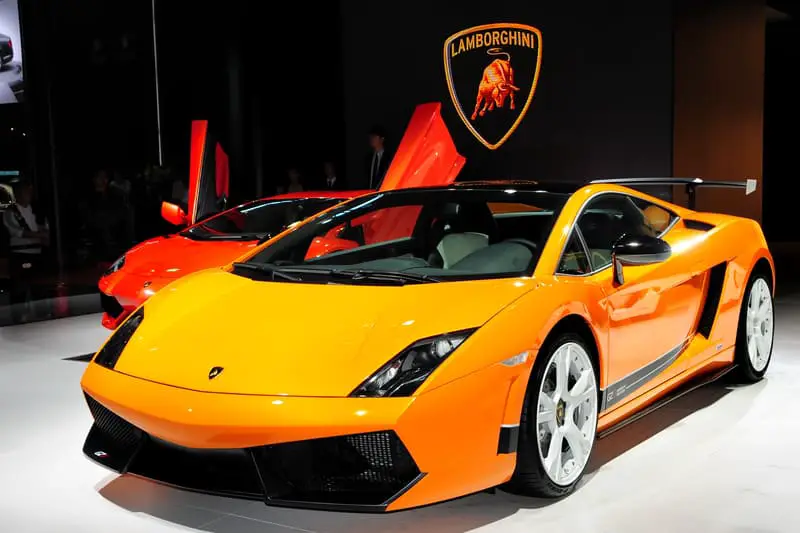 Lamborghini is one of the world's most popular sports car brands, if not the most popular. This luxury car brand has sold beautiful, fast cars since the 1960s.
Despite encountering major obstacles since Ferruccio Lamborghini founded the company, Lamborghini is now more successful than ever. So, how many Lamborghinis are in there in the world?
Lamborghini has produced over seventy thousand cars since it first started in 1963. Over thirty thousand of those are from models no longer in production. Together, the Lamborghini Huracán and SUV Urus are the two best-selling models, with over forty thousand units produced.
Lamborghini is one of those go-to luxury sports cars. Most people who dream of owning a sports car dream of owning an Italian-made Lamborghini.
However, the car manufacturer's history is not without struggle, as it had to compete with other famous Italian car brands like Ferrari. But Lamborghini remains a staple of the sports car market, producing thousands of cars yearly.
How Many Lamborghinis Are There In The World?
Lamborghini has been around since 1963 and so has produced plenty of cars over the last sixty-nine years.
The brand is now more productive than ever as, in 2021 alone, 8,405 cars rolled out of the Sant'Agata Bolognese production facility to be delivered to countries worldwide. 
Over the years, Lamborghini has had no shortage of ideas, producing various models.
Below is a table showing all Lamborghini models and the amount built for the public since the company's birth.
| Lamborghini Model | Cars Produced | Production Timeline |
| --- | --- | --- |
| 350GT | 122 | 1964-1966 |
| 400GT | 275 | 1966-1968 |
| Miura | 765 | 1966-1972 |
| Espada | 765 | 1968-1978 |
| Islero | 225 | 1968-1969 |
| Jarama | 328 | 1970-1976 |
| Urraco | 780 | 1973-1979 |
| Countach | 1978 | 1974-1990 |
| Silhouette | 55 | 1976-1979 |
| Jalpa | 412 | 1981-1988 |
| LM002 | 328 | 1986-1993 |
| Diablo | 2500 | 1990-2001 |
| Murcielago | 4230 | 2001-2010 |
| Gallardo | 14022 | 2003-2013 |
| Aventador | 9552 and counting | 2011-2022 |
Note that this table does not include the models currently in production, namely the Huracán and Urus, or prototypes and limited edition models. 
It is safe to say that Lamborghini has produced over thirty thousand cars since the brand was first created, and that is only counting the models that have now ceased production.
This total number of Lamborghinis is growing tremendously as the Lamborghinis which are currently in production are already surpassing the Lamborghini Gallardo's sales records of just over fourteen thousand units.
The Lamborghinis That Are Currently In Production
The Huracán and Urus are two very different cars. The Huracán embodies the spirit of its successful predecessor, the Gallardo. The Urus, on the other hand, is Lamborghini's first SUV car. Designing an SUV was considered a risky move for sports car brands like Lamborghini. 
However, as the table below shows, the Urus is incredibly popular. It is no wonder that Ferrari, Lamborghini's competitor, is now also producing an SUV car.
| Lamborghini Model | Cars Produced | Production Timeline |
| --- | --- | --- |
| Huracán | Close to 20000 and counting | 2014-Present |
| Urus | 20 000 and counting | 2018-Present |
The Huracan Is One Of The Most Produced Lamborghinis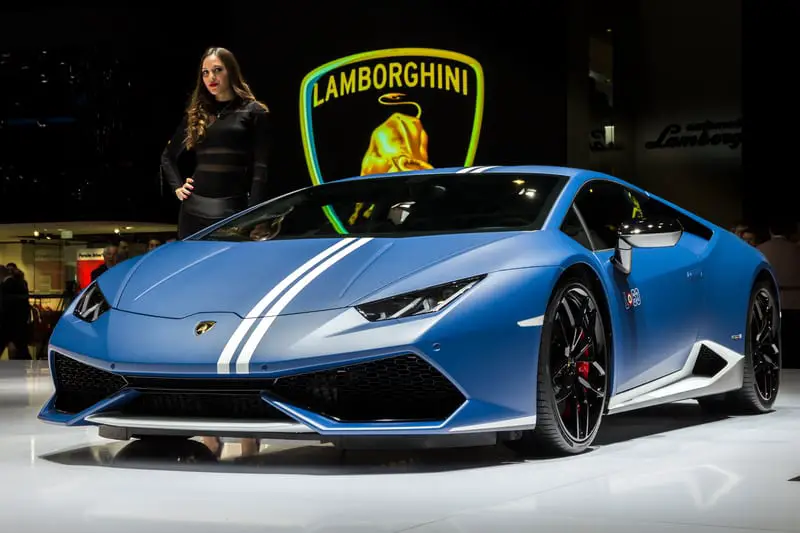 The Huracán needed to succeed, as it followed the immensely successful Lamborghini Gallardo. Fortunately for Lamborghini, the car was well received by sports car fans, enthusiasts, and buyers. This model is so successful that it broke the Gallardo sales record. 
It took the Lamborghini Gallardo ten years, from 2003 to 2013, to sell just over fourteen thousand units, while the Huracán did so in just five years, from 2014 to 2019. 
Despite what can be considered a great commercial success, the Huracán is still considered to be a rare car, as Lamborghini only sells on average two thousand six hundred yearly. Compared to non-luxury major car manufacturers like Toyota, this output is little.
Lamborghini plans on maintaining the production of the Huracán until 2024. 
The Lamborghini Urus Is Lamborghini's Best Selling Model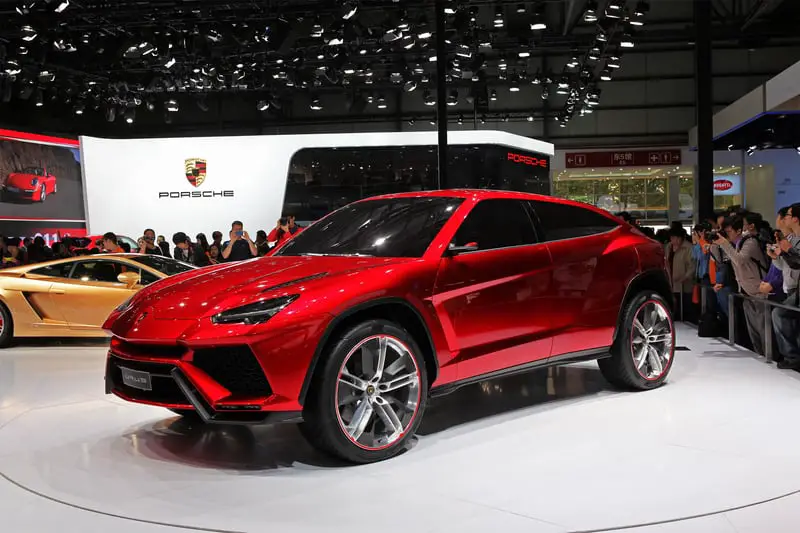 Though the Lamborghini Huracán is an immense success, both commercially and performance-wise, Lamborghini's first-ever SUV model, the Lamborghini Urus, was unprecedented.
The luxury 5 seater SUV was first put on the market in 2018, and over just a few years, it took over Lamborghini production facilities. 
In the first two years, Lamborghini built four and half thousand units, and by the end of 2020, after increasing their production capacity, the Italian brand managed to reach ten thousand Urus units.
As of 2022, the Urus is now Lamborghini's best-selling car, with over twenty thousand units produced.
How Many Lamborghinis Are Made Every Year?
The numbers for the production of Lamborghinis in 2022 are yet to be known. However, 2021 was the best year for the brand as a record number of eight thousand four-hundred and five cars were delivered to their owners, thirteen percent more than what was sold in 2020. 
The following Lamborghini models were sold in 2021:
The Lamborghini Urus. Five thousand and twenty-one Lamborghini SUVs were produced that year.
The Lamborghini Huracán. Two thousand five hundred and eighty-six units were delivered.
The Lamborghini Aventador. Seven hundred and ninety-eight Aventador units were sold. 2022 is the last of Aventador production. 
In Which Country Will You Find The Most Lamborghinis?
Though all Lamborghini cars are produced in Italy at the Sant'Agata Bolognese production facility, Italy is not the country with the most Lamborghini cars.
In recent decades, the US has been Lamborghini's top buyer. In the early 2000s, the US market composed almost half of Lamborghini's sales, followed by Germany and the UK. 
Even with the launch of what was at the time Lamborghini's most in-demand car, the Gallardo, the US remained the top buyer.
However, the demand for Lamborghinis has increased greatly in China and the Middle East. In 2021, China was Lamborghini's second-highest buyer over Germany and the UK. 
Conclusion
Lamborghini is a well-known luxury sports car brand. Despite encountering many obstacles since the brand's creation in 1963, Lamborghini is now producing more cars than ever.
Before the introduction of its most recent models, the Huracan and Urus, thirty thousand Lamborghinis had been produced; this number has now more than doubled. 
It may not sound like a lot, but most of these luxury car brands marketing strategy is based on exclusivity.
There are other sports car brands that are even more aggresive with this marketing strategy, for exeample, Bugatti has only produced just over a thousand cars since the company started, that's equivalent to how many Tesla Model 3 cars that are produced each and every day.