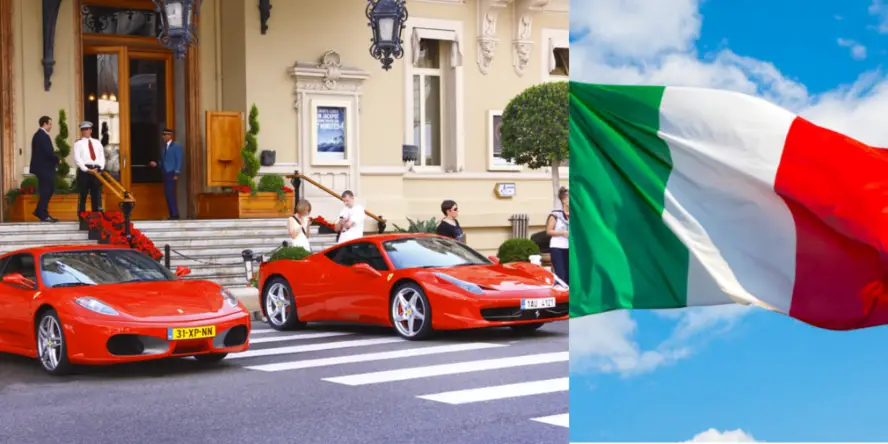 Italy is the birthplace of the supercar and remains home to some of the best and most prominent car brands the world has ever known.
Few countries possess such a rich automotive design and manufacturing history, and even fewer have the same motor racing pedigree. There are many great Italian car brands, but many people wonder which are the best today.
Here are the 9 best Italian car brands right now.
1. Ferrari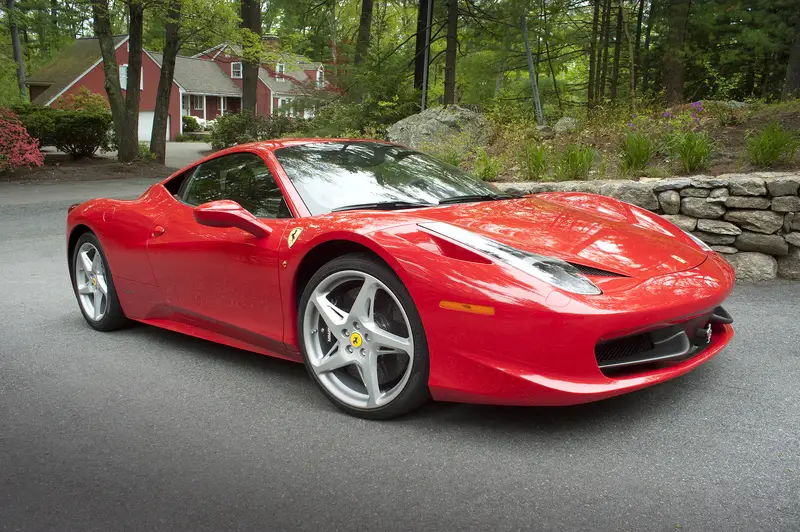 No list of Italian cars can place any other brand in the first place on the list. Ferrari is the most famous, iconic, and prevalent Italian car brand, and there are no other car brands that carry the same weight and respect as Ferrari.
Founded in 1939 and active today, Ferrari is an iconic Italian car manufacturer that has always pushed the limits of what cars can do.
This company has produced some of the best racing cars in many racing leagues internationally, including Formul1. Ferrari has also manufactured some of the best road cars that the motoring world has ever known.
Ferrari race cars are hyper-successful in motorsport, and Ferrari road cars are the epitome of luxury, performance, power, and style. Whenever anyone in the world thinks of luxury sports cars and motorsport legends, the first name that comes to mind is Ferrari.
This brand is the 10th largest automobile manufacturer in the world by market capitalization, and the company that is Ferrari has come a long way since producing its first racing car in 1940.
Reasons To Like Ferrari
Great brand heritage and history
An iconic and internationally beloved brand
Ferrari has a legendary motor racing heritage
High-performance vehicles
Beautiful car design
Every Ferrari is a status symbol
2. Lamborghini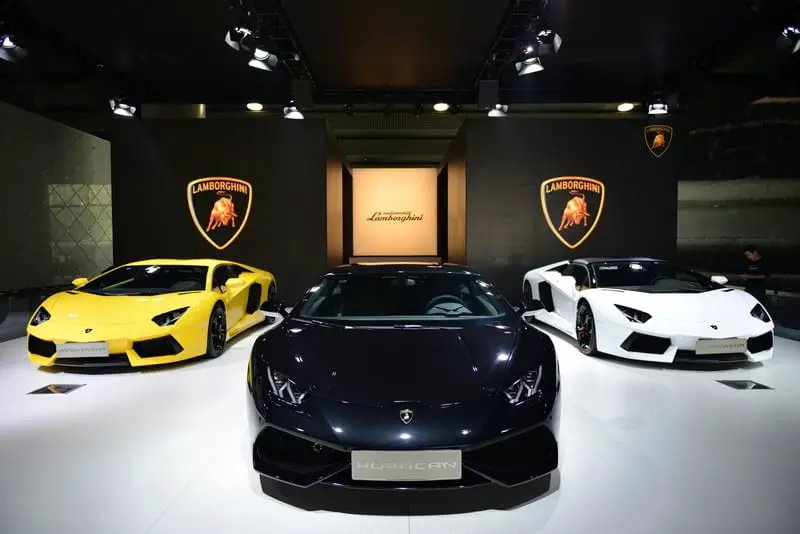 The Lamborghini brand began as a tractor manufacturer but was established as a luxury and sportscar manufacturer in 1963. Lamborghini released its first sports car, the 350 GT, in 1964, and since then, it has been known as a radical innovator in the world of vehicle manufacturing.
Iconic Lamborghinis such as the Miura, the Countach, and the Diablo will forever be remembered as cars that changed the world, and every lover of supercars looks forward to the modern Huracan range with great joy.
Lamborghini is well-known in the industry to be a maker of wild, outrageous, and immensely powerful cars that are somehow still enticing and charming. These cars are fast, intense, and designed to be as unique and stand out as possible.
There are genuinely no cars that are the same as those made by Lamborghini, and this brand remains among the most important of all Italian car makers.
Reasons To Like Lamborghini
One of the most famous car brands in the world

Every Lamborghini is unique

Reliable engines
Best-looking cars on the market
Easiest supercars to drive
3. Maserati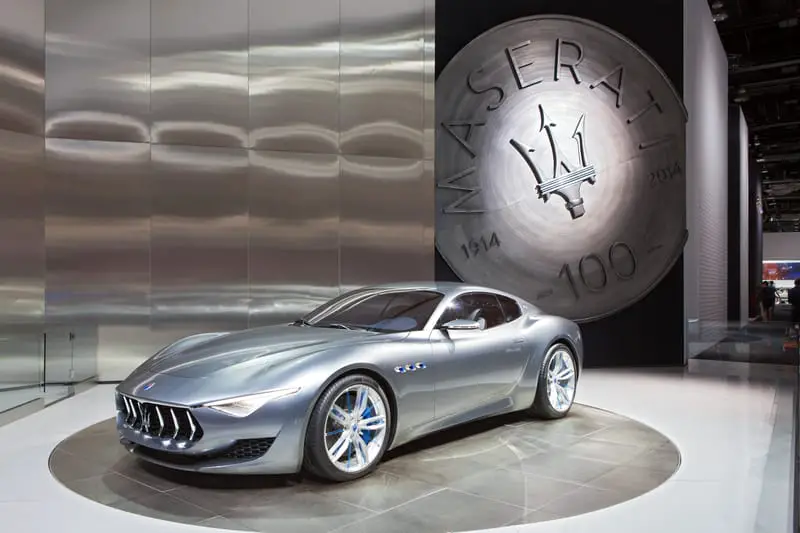 Maserati was established in 1914, which makes this company one of the oldest and most experienced luxury and performance car manufacturers in Italian history. Maserati is still among the most important Italian car brands today and is internationally known for producing luxurious road cars and exciting racers.
This brand found early racing success in the 1920s and produced the fastest Class-C car in the world, which set the record for covering 10km in the shortest time and at the quickest speed. This record stood until 1937.
This early success launched Maserati into the commercial car space, where the company has continued to create some of the world's most attractive and innovative road cars.
Maserati has a more extensive fleet than most other luxury car brands of its type and aims to produce high-end vehicles that are exciting and powerful while continuing to develop its overall brand and commercial success.
Reasons To Like Maserati
Great motor racing heritage
These cars are more accessible than other luxury brands
Maserati is associated with exclusivity
There are different Maserati models for different purposes rather than all being supercars
4. Pagani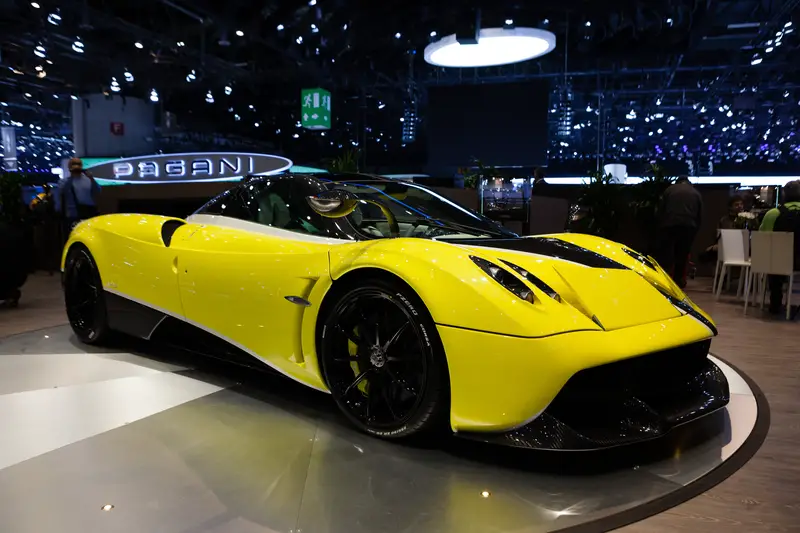 Pagani is unlike any other car brand in the world. This brand gives no time to producing cars made for ordinary people.
It focuses entirely on creating hypercars designed to use the most modern and high-tech materials, operate at the highest possible speeds, and have the most beautiful and shocking aesthetics of any car on the road.
This manufacturer is entirely unique and has completely different goals from all others. Pagani is an Italian car brand that has been active since 1992, but Horacio Pagani, the founder and chief designer of Pagani, has been designing and building cars his entire life.
Horacio worked with many top supercar brands, such as Lamborghini, and in 1992 decided to develop his own hypercar that was not only uniquely powerful but stunningly beautiful as well.
There are no other cars like those made by Pagani, and this brand embodies the tremendous Italian heritage of speed, art, science, exploration, and beauty.
Reasons to Like Pagani
There are no other car brands like Pagani
One of the most innovative car brands
Pagani uses ultra-modern and high-tech materials
Unique design
5. Alfa Romeo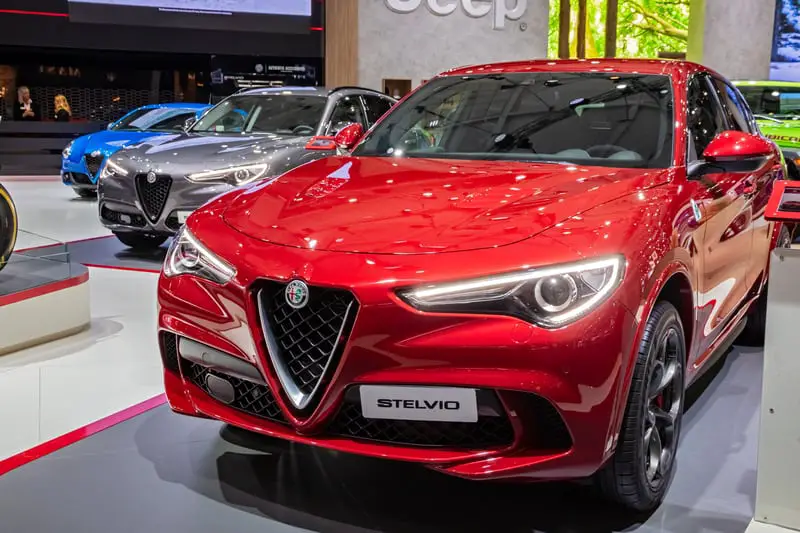 Alfa Romeo has a history like no other Italian car brand. This company was established in 1910 and has had several victories and losses along the way.
Alfa has a rich racing heritage, having won the first Formula 1 world Championship and producing several championship-winning cars in many international racing leagues.
They are also known to make road cars with more "heart and soul" than any other manufacturer, and many car lovers say that you cannot be a true car person until you have owned an Alfa Romeo.
This company has improved over the last few years and has established itself as a significant player in the world motor industry.
Modern Alfa Romeos are among the most sought-after cars on the road, and the racing cars made by Alfa are doing very well on the track.
Every car person loves these vehicles, and the brand forms a significant part of Italian car history.
Reasons To Like Alfa Romeo
Rich history
Alfa Romeo screams passion

Good F1 team

Beautiful design
6. Fiat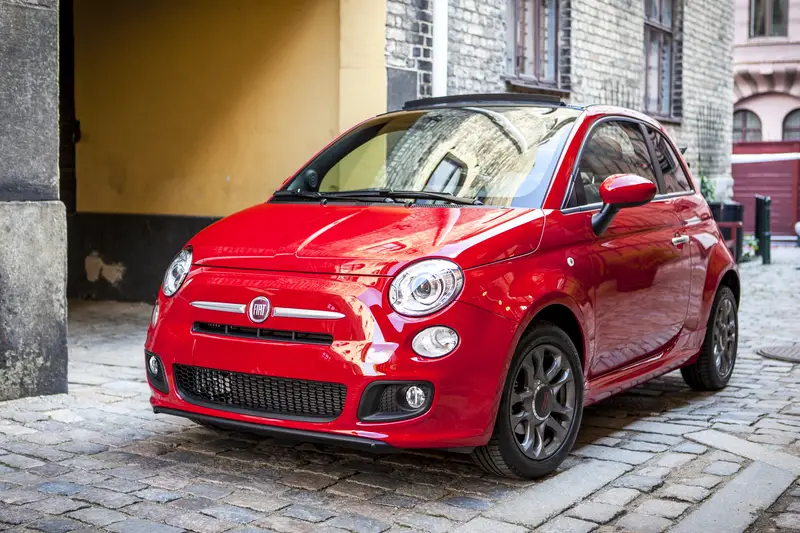 The first Fiat was made in 1899, which makes Fiat one of the ten oldest car brands in history. This brand embodies all Italian car brands and is among the most iconic car makers in the world.
Fiat has a varied car development and manufacturing history but has always been known for producing exciting and highly likable cars.
This company is the largest automotive manufacturer in Italy, which means that it is not only an essential part of the country's history but is also a significant feature in the modern Italian financial ecosystem.
Fiat has produced more than only cars since its inception and has manufactured vehicles such as train engines, tractors, military vehicles, and aircraft. It has even produced a few weapons when necessary.
This brand has become an international name and has put Italian cars into the hands of many people worldwide. Fiat demonstrates that small cars can be made fun and exciting and helps people to realize that great cars do not need to be supercars.
Reasons To Like Fiat
Reliable cars
Wide range of models to choose from
Good manufacturing history
Great value for money
7. Lancia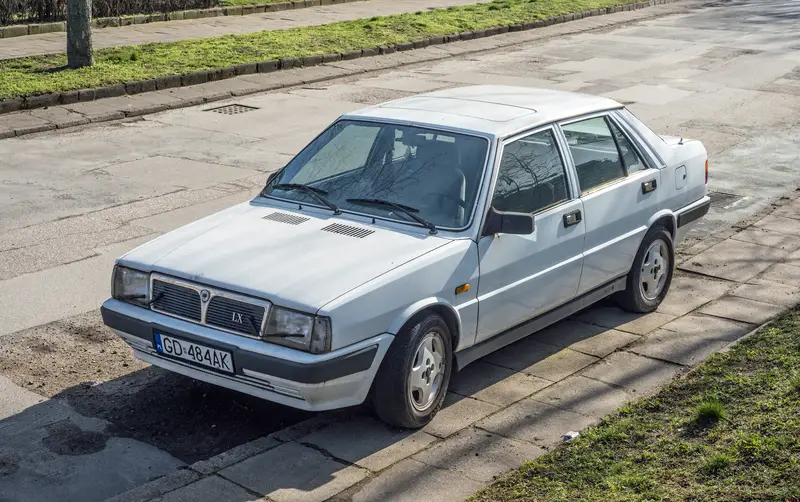 Lancia is a name that evokes many emotions in different people. Some are completely unaware of the brand, while others are avid followers of the brand.
However you view Lancia as a manufacturer, there is no denying that this Italian car brand is an important name in the industry.
Lancia has been manufacturing cars since 1906 and is responsible for many innovations that moved automotive development forward.
Components such as the five-speed gearbox and innovations such as the unibody chassis were developed by Lancia and changed the performance of cars forever.
These cars have a strong history in rally racing and are well-known in the motor industry. Lancia has not always been the most successful brand in the automotive world.
Still, the contributions that the brand has brought to the industry have secured Lancia a special place in history.
Reasons To Like Lancia
Innovated the manufacture of modern cars

Developed many modern car components and features
Lancia is known for building rally champions
8. Abarth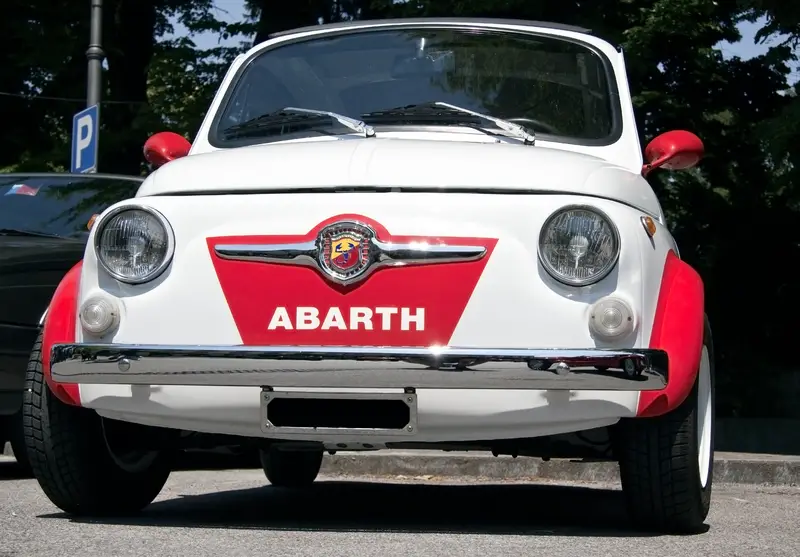 Abarth was created in 1949 and realized immediate success by developing stunning race cars that won the Formula 2 World Championship and the 1100 Sport Championship. This car was based on a Fiat but was fully developed by Abarth for winning races.
Abarth went on to develop and manufacture cars designed for racing and hill climbs and quickly became a respected name in the industry.
Alongside the manufacture of bespoke cars, Abarth created tuning kits for road cars that drastically improved the performance of the vehicles.
This success in tuning kits led to the acquisition of Abarth by Fiat in 1971, where Abarth has functioned as the Fiat Group's racing department and developed Fiat models into road racers that are revered internationally.
Reasons To Like Abarth
Abarth takes normal cars and makes them race cars
Good racing heritage
One of the leading small premium car brands
9. Gruppo Bertone

An unconventional entry into the list of Italian car brands is Gruppo Bertone. This company has a turbulent history that began in 1912 and is relevant for this list simply due to the impact that the company has had on the Italian motor industry.
Gruppo Bertone is not a manufacturer of cars, but it is currently a design firm. However, the company used to design cars and build high-quality coaches.
The most significant contribution this car brand has made is the design of many cars that are beloved in motor history. Gruppo Bertone is on this list for this reason, as this brand is responsible for the design of many famous cars from the other brands on this list.
Gruppo Bertone is responsible for the design of cars such as:
The Alpha Romeo 1900 Sport Spider
The Alpha Romeo Canguro
The Aston Martin Rapide Jet 2+2
The Fiat Dino Coupe, the Fiat V8 Spider
The Chevrolet Testudo
The Lamborghini Miura
The Lamborghini Urraco
The Ferrari 250 GT SWB
The Maserati Khamsin
The Lancia Stratos
The Maserati 5000 GT
The NSU Spider
The Jaguar B99
The Lamborghini Jalpa
The Fiat X 1/9
The Fiat 131 Abarth
The Ferrari 208
The Ferraro 308 GT
The Aston Martin DB4 GT Jet
The Alpha Romeo Montreal
The Alpha Romeo Giulietta
The Alpha Romeo 2000 Sportiva
Without Gruppo Bertone, many of the other brands on this list would not have made as many successful cars. Many of the vehicles they designed would have been far less exciting and, thus, significantly less successful.
Reasons To Like Gruppo Bertone:
They design beautiful cars
Collaborates with many great car makers
Gruppo Bertone has developed many impressive sports cars