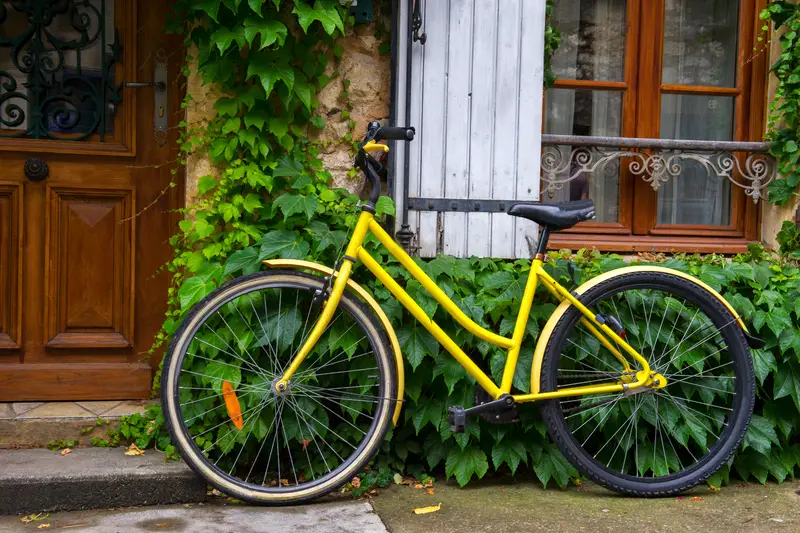 Yellow has long been a color that has been associated with the sport of cycling, the main reason for this being that it is the color of jersey worn by the leader and eventual winner of the biggest event in the cycling calendar, the Tour de France.
The yellow jersey has become as symbol of success around the world, with people knowing exactly what it means to ride a bike draped in yellow. 
Whilst you may not be a Tour de France winner, you can still cruise around your local area on a lovely yellow bike and there are plenty of great models to choose from!
Today we will be taking a look at a small selection of these bikes and telling you what the 5 best bikes available in yellow are. 
1. BMC Teammachine SLR01 Four Force 2022 Road Bike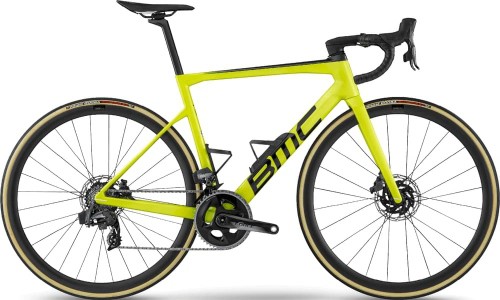 We start today's list with one of the best road bikes currently in production, the BMC Teammachine.
This is the flagship bike that is made by Swiss manufacturer BMC and is used by some of the best riders in the world, the brand formerly supplied bikes to the now defunct BMC Team. 
The bikes itself is stacked full of amazing features and unlike some road bikes on our list, it is commercially available in a yellow colorway for around $7,000 making it a slightly cheaper alternative to some other bikes (though not by much).
In terms of the specification of the Teammachine, BMC have fitted it with top of the range SRAM gears and braking systems as well as a whole host of other exciting components. 
For me, the most impressive thing about this bike is the super lightweight aero carbon frame that BMC say has been in development for many years. It is hard to argue that this is one hell of a bike! 
Pros
Weight
Quality of components
Professionally used 
Cons
Price
Hard to find commercially 
2. Specialized Diverge E5 Gravel Bike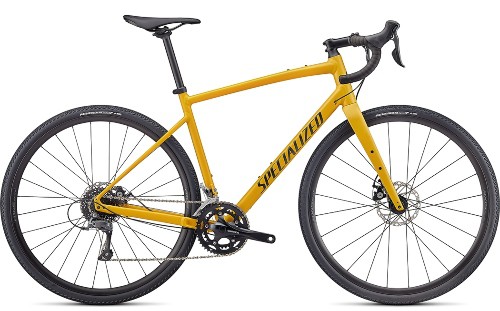 One of the most up and coming disciplines in the world of cycling is gravel riding, especially in the United States where some of the biggest races in the calendar take place each season.
There is no yellow jersey to compete for on this side of the sport, however there are still plenty of great bikes available in the color. 
One of the best is the Specialized Diverge R5, produced by the US founded company Specialized. The Diverge is actually one of the cheaper gravel bikes that Specialized currently produce and this makes it even more appealing for somebody relatively new to gravel riding. 
In terms of features, the Diverge has an aluminium frame that may not be as lightweight as carbon fibre but does provide a good level of rigidity.
Gravel racing is a form of endurance racing and as such you are going to need plenty of supplies whilst out on the 'sterrato', thankfully the Diverge has a good number of mounts for you to attach bags to, making it a good choice for bike packers and racers alike. 
Pros
Rigid frame
Made for gravel
Price
Cons:
Cheaper quality frame
Heavy 
3. Trek Procaliber 9.6 Mountain Bike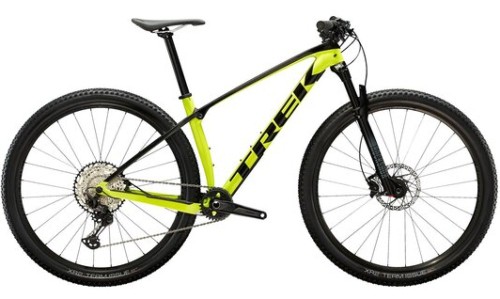 I would be remiss if I didn't include a mountain bike in this list, and the best one available in yellow also happens to be made by a US based brand. The Trek Procaliber 9.6 is not one of the company's flagship models but sits somewhere in the middle of their excellent range. 
The Procaliber comes available in a yellow and black colorway and retails at a little under $2,000, making it a great choice for anybody wanting to make the step up from a basic mountain bike to a more intermediate level model. 
In terms of features, the Procaliber has a fully carbon frame that keeps the bike stiff and helps with shock absorption whilst hitting the trails hard.
There are also Shimano brakes that make sure you come to a quick stop from high speeds (nobody wants to hit a tree whilst racing through the forest). 
Pros
Price
Good shock absorption
Fully carbon frame
Cons
Weaker suspension than some competitors
4. Cannondale Topstone 4 Gravel Bike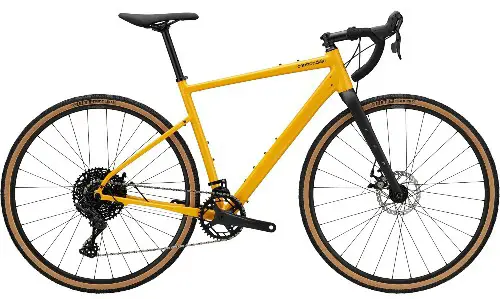 We're heading back onto the gravel for the fourth bike on our list, and yet another US based company that build it.
As you may be aware of by now, Cannondale are not my favourite bike manufacturers (here's why I don't like them), however the Topstone 4 gravel bike happens to be a fantastic bike.  
The bike is sleek and simplistic, with the yellow colorway looking as close to that of the Tour de France as you can realistically get for a bike coming in at less that $1,000. This also makes the perfect entry level model for trying out gravel riding for the first time. 
The Topstone features an alloy frame with added carbon forks that may not be top of the range but offer a great alternative at a lower price. There are also mounts for bags like on many gravel bikes, as well as microSHIFT brakes and gears. 
It may not be the best gravel bike on the market, but for the price tag it has the Topstone is well worth a closer look. 
Pros
Cons
Alloy frame is somewhat heavy 
5. Pinarello Dogma F12 Road Bike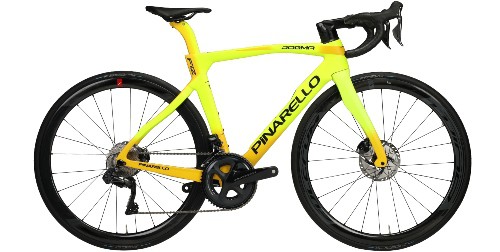 We finish this article with a piece of cycling history, the fastest bike in the modern peloton also happens to be the finest bike that you can buy in yellow.
The Pinarello Dogma F12 is an icon of the sport in equal measure to any rider that has tasted success whilst riding it, the bike has been a part of multiple Grand Tour victories and has been used by legends such as Chris Froome and Geraint Thomas. 
Whilst the yellow color scheme is traditionally reserved for INEOS Grenadier riders that have led the Tour de France, there is a way for you to buy the bike in yellow for yourself.
To get the Dogma F12 in yellow, you will need to order the bike directly from Pinarello as it is not commercially available in the color.
Pinarello currently offer a 'MyWay' option when purchasing a bike directly (at a cost of $500 per model), this allows you to customise your bikes colorway to anything your heart desires, including yellow. 
If you have ever dreamt of replicating the iconic wins of the INEOS Grenadier team, this is the bike to do it on. It will cost you though, with the bike coming in at around $12,500 before customisation is added. It really is worth it though. 
Pros:
Used professionally
Top of the range
Features cutting edge components
Cons:
Price
Can be hard to find commercially
Requires a lot of upkeep
Apart from yellow, there are many other great bike colors to choose from, you can learn more about the best bike colors in this post.