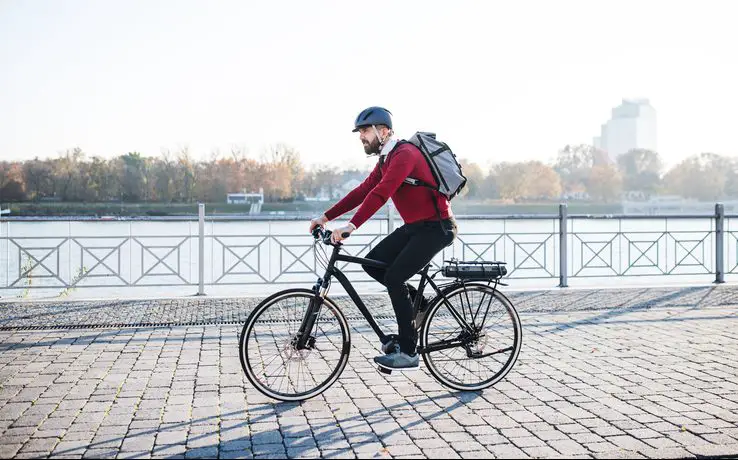 There are many great bike brands out there that manufacture some of the best bikes on the market right now.
Despite this, there are also an equally large number of companies that you should stay away from entirely, whether this is because of poor customer service records, dodgy production quality, or anything else.
Today we are going to be taking a deeper dive into just a brief selection of some of these companies that may be best to overlook when buying your next bike.
So, let's get into discovering what the 7 worst bike brands to avoid are.
1. NEXT Bikes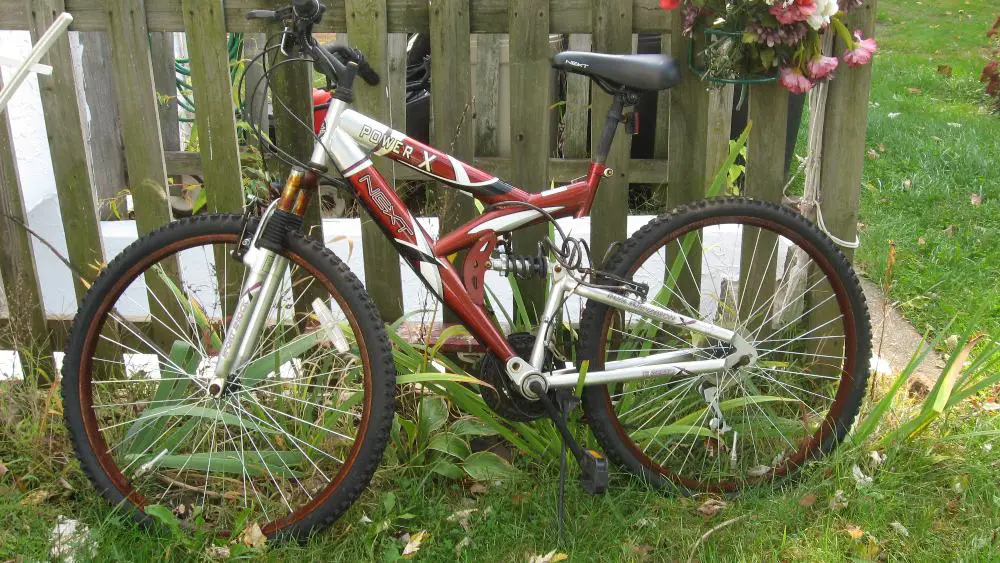 As budget brands go, they don't get any worse than NEXT bikes. This low-end company mass produce bikes and ships around the world, this may sound great to some of you reading this but once you hear about their failings you may want to reconsider buying from them. 
For the sake of this piece, we will be looking at the NEXT Natural Energy Ladies Trapeze Trekking Bike (a mouthful for a start). This e-bike model is the purest representation of why you should stay away from NEXT bikes as the production value is really low.
The bike features a steel frame and front forks that make it incredibly heavy when a motor and battery are attached to it, which can result in injury during crashes (a bike this heavy falling on you could break your bones). The price point of this bike is another reason to steer clear.
You should not be able to buy an e-bike for less than $175, at least not a high-quality one and for me, this raises questions about how long the bike will actually survive.
NEXT bikes seemed destined to fail and may even be built with the knowledge that you'll need to replace them in a short space of time, just another reason to avoid them completely. 
Reasons To Avoid
Production Value Is Low
Unnecessary Heavy
Durability is not great
2. Cannondale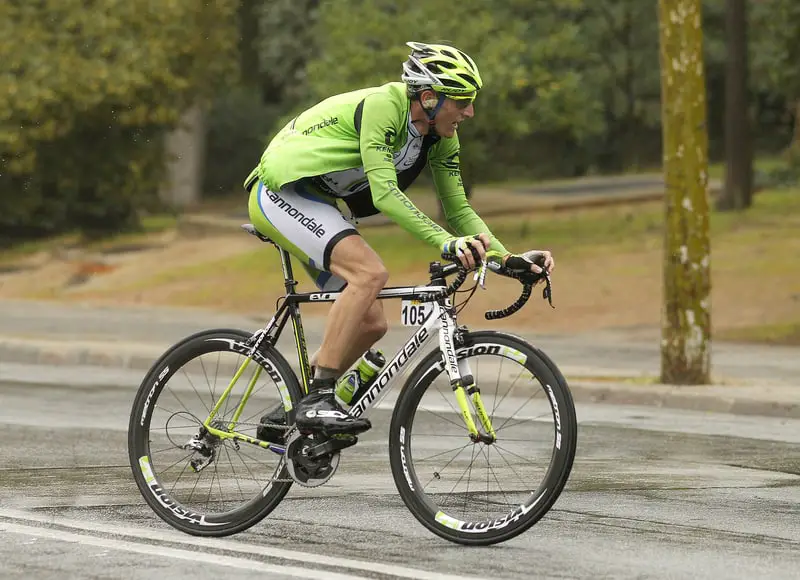 You may be surprised to see a brand as notable as Cannondale on this list, but there are some major problems with the company these days. I am going to go into some specifics with Cannondale bikes as I believe that their road and MTB bikes are actually incredible. 
My issue with Cannondale bikes relates to their new range of gravel bikes that have shot up in recent seasons. Gravel riding has become a major part of the sport both in the US and Europe, with many large brands jumping on the trend over the past few years as is to be expected. 
Whilst most of the biggest companies, such as Trek, Specialized, and Giant have all started making excellent gravel bikes, Cannondale gravel bikes have got much to improve on.
Many of their models feel unstable when traveling at high speeds, potential due to the geometry of the frames and this can be problematic. 
When going hard on the gravel, the last thing you want is for your bike to feel unstable beneath your feet as it removes the confidence you need to race as vigorously as you can.
Despite all this, if Cannondale fixes this problem, they won't appear on a list like this again. 
Reasons To Avoid
Unstable At High Speeds
Their Gravel Bikes Are Overpriced
3. Trax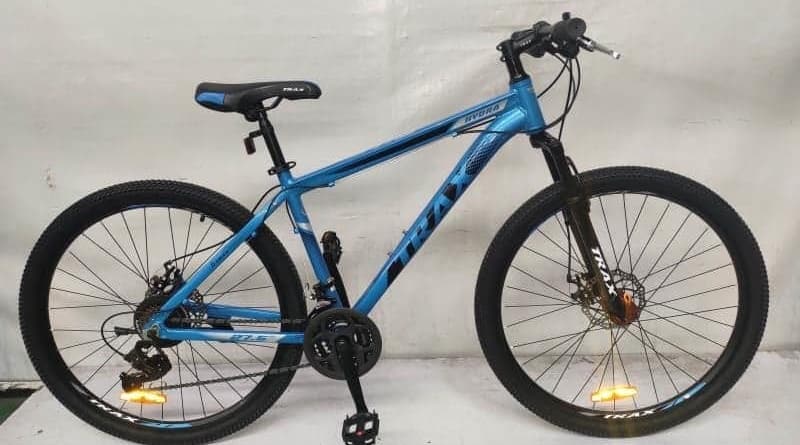 I don't know about anyone else but writing from here in the UK I see Trax bikes almost everywhere on a regular basis. The brand is known in the country for producing low-end bikes that are supposedly both cheap and durable, making them popular choices amongst children and newbies to the sport. 
Now the issue here is not with the price point (there are plenty of brilliant cheap brands out there that make much better bikes), it is the fact that Trax bikes are incredibly poorly made for their price.
I have always had a sort of 'in' joke that if you own a Trax bike, you will one day be forced to wrap a plastic bag around the saddle in order to keep it from falling off. 
Another issue with these bikes is that they have a bizarre shape, which I believe is the reason the saddles break so often. The saddles have no support under them and can collapse under the weight of heavier riders, which shouldn't be the case on mountain bikes. 
The brand is no longer operating in a commercial sense, and this is a great thing for consumers, this being said the bikes are still popping up on resale sites regularly for very low prices which may tempt you to pick one up. 
Reasons To Avoid
Poorly Made For The Price
Saddles Break Easily
Not Reliable
4. Canyon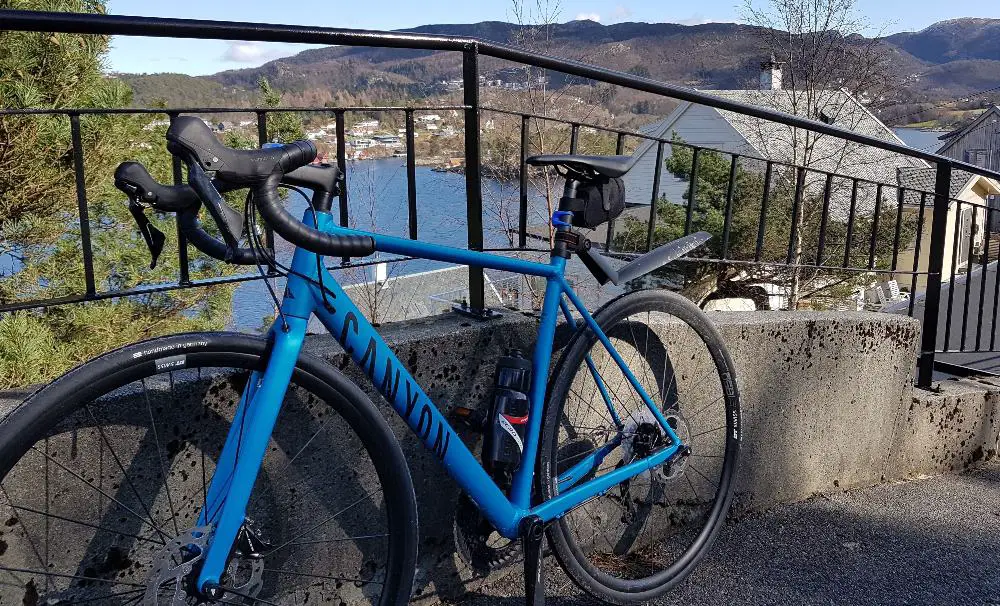 I really do feel bad about having to include a brand as well respected as Canyon in this list, because the German brand is known for being of the highest quality in terms of the bikes that they produce.
This is not something I am going to argue against because Canyon bikes are amazing, with quality components going into their manufacturing of them. 
Despite this, there is a big quarrel that I have with the German brand and that is that their bikes almost always seem to be low on stock, which can be a major problem during busy times of the year such as Christmas (when many people are buying bikes). 
Of course, it is understandable that companies are put under immense pressure during these parts of the year as consumers sweep up the bargains for the holidays.
One would expect that brands would be aware of this nowadays though and could sufficiently prepare for the busiest parts of the season well in advance to ensure that their stock levels can cope with the demand. 
This may not be an issue everyone experiences though, so take this one with a pinch of salt. 
Another issue with Canyon is their customer service, I've had problems with them multiple times and many of my biker friends have had the same experience – there's always a problem when you try to contact their customer service.
Worth mentioning is also that Canyon uses a non-standard steerer tube size, which makes it tough for the average cyclist to replace the headset bearings or the stem itself.
So, while the bikes they produce aren't that bad, they are actually really good, the problems around the company make them a brand that you should avoid at all costs.
Reasons To Avoid
Customer Service Is Really Bad
Hard To Replace Parts
Almost Always Low On Stock
5. Mongoose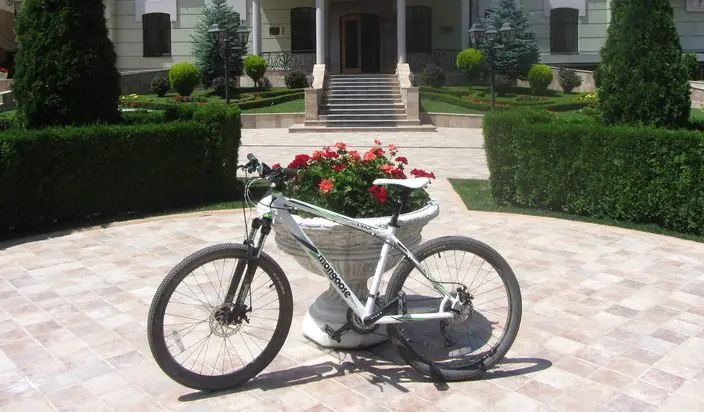 Yet another popular brand in the US that is perhaps not worth looking at in the future are Mongoose bikes. Like some others in this list, the brand is known for producing bikes that can be bought at many large chain stores and online retailers.
The main problem when it comes to Mongoose bikes is that they are reconvened across the US for having a lack of durability and longevity in their lifespan.
Some attribute this to the way people are using bikes, but personally, I believe a good bike should be able to survive anything (within reason) that the rider can throw at it. 
There is an element of getting what you pay for when it comes to Mongoose bikes, but this does not detract from the fact that the bikes have been known to fail in a number of ways such as the chain seizing up and the saddle becoming loose. 
Whilst I have somewhat picked on Mongoose bikes today, I am more taking aim at mass-produced bikes (something I will elaborate on further later in this piece) for their diabolical production quality and high price tags for what you actually get. 
Reasons To Avoid
Durability Is Not Great
Construction Is Cheap & Not Reliable
6. Superstore Own Brand 
This one is more of a general sweeping statement as opposed to a specific brand; however, it is an equally important point that needs to be addressed.
Superstore own brand bikes at stores such as Target, Walmart, and K-Mart should be actively avoided for the terrible bikes they are. 
These large conglomerates outsource the production of their in-house bikes to smaller bike companies that can mass produce certain models at relatively low prices that the stores can inflate massively when marketing them to consumers.
The reason they can do this is that many of the bikes are made by well-known brands with much higher quality bikes available directly from them. 
The most important aspect of production for stores like Walmart is not quality, unfortunately, with cost-cutting far more crucial to their business models. These bikes are often on sale during large sale events such as Black Friday and are best avoided altogether. 
It may take more time to go to a cycle-specific store but trust me when I say that it is worth it. For just a fraction more than you can get bikes at Walmart, you could bag yourself a much better-quality bike from an independent retailer. 
Reasons To Avoid
Bad Quality
Durability Is Terrible

Overpriced
7. Unknown Chinese Brands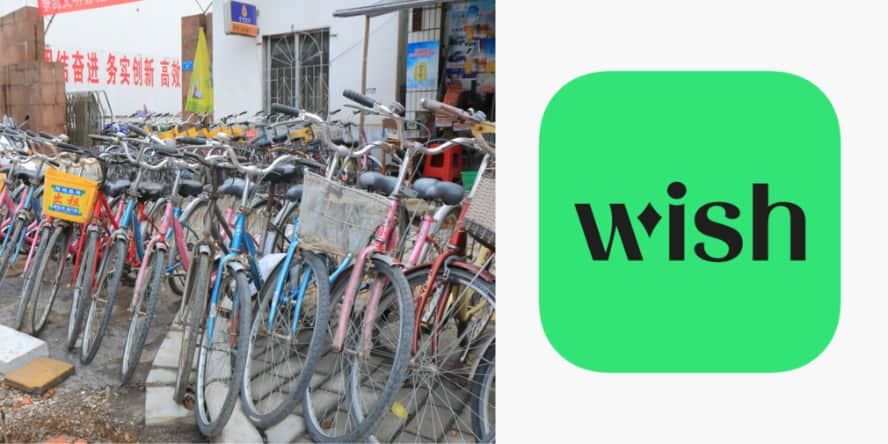 The final 'brand' to avoid is perhaps the most important one of all, bikes produced by Chinese brands and sold on websites such as Wish.
Wish has seen a massive upturn in profits in recent years thanks in part to the Covid-19 Pandemic. The company supplies incredibly cheap goods to the US and Europe that are often counterfeit or illicit reproductions, they subvert any importation laws by often charging very high postage costs. 
It may sound like an appealing offer at first, as who doesn't want to save money these days? To some extent, I agree, but in reality, the bikes that these brands are selling can sometimes be dangerous to ride due to the lack of health and safety regulations in the factories in which they are built. 
Just some of the horror stories of people that have ordered from Wish include goods spontaneously combusting, melting in the heat, and simply snapping under any form of pressure.
This is all possible if you buy a bike from Wish and this is something that really can be avoided, especially when buying for your children. 
Yet another problem with ordering from companies like Wish is that we really don't know where they have been manufactured, which can be really problematic when looked at from a moralistic standpoint.
Many of the factories that these bikes are built in will have very poor working conditions and staff will be paid next to nothing for their exploits, for me, this is reason enough to stay away from these brands. 
Reasons To Avoid
Terrible Durability

Construction Is Cheap & Not Reliable
Poor Working Conditions
Final Thoughts
Hopefully, this piece has shone some light on the worst bike brands to avoid and has perhaps saved you from spending a whole lot of money on something that may be worth it.
As a rule, you should always look at mid-range bikes or better if you want to ride seriously as they are more likely to last you for a few years before they need to be replaced or repaired.
Please bear in mind that not all the brands featured on this list make bad bikes, so always do your own research before purchasing a new bike.