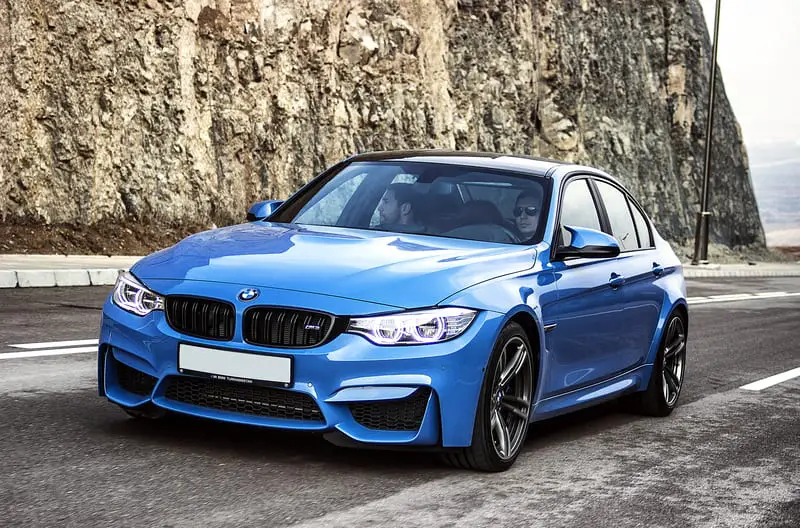 Instantly recognizable by their dual kidney grilles, BMW brand ambassadors like to point out that their cars are distinguishable from the rest due to their driver-centric and sporty appearance.
BMW cars tend to be larger, with the average weight being 4,276 lbs; they are heavier than the average car.
However, there are still some relatively tiny cars out there. If you are looking for one of their smaller models, read on as we discuss the sizes and performability specs of the most petite BMW models.
Here are the 7 smallest BMW models available.
1. BMW i3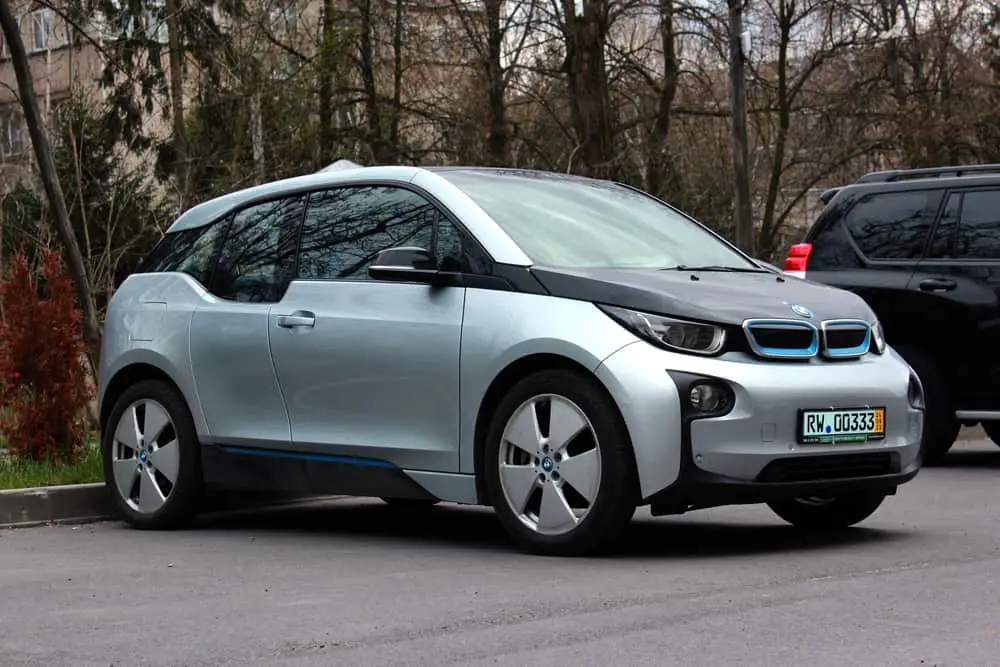 Weight: 2972 lbs
Length: 158.3 inches
Capacity: 4 passengers
Maximum Payload: 970 lbs
The BMW i3 is the smallest electric car produced by BMW and one of its most compact models on the market.
The BMW i3 comes in four models:
120 Ah
120 Ah Range Extender (0.6-liter two-cylinder gas engine)
120 Ah s
120 Ah s Range Extender ((0.6-liter two-cylinder gas engine)
Although recent sales have seen a drop in the American market, this practical and nippy hatchback is still a favorite of BMW lovers. The car is enjoyable to drive, features a unique interior using high-quality cabin materials, and is excellent for weaving through traffic.
While most BMW cars tend to look somewhat similar, the BMW i3 stands out from the crowd!
2. BMW Z4 Roadster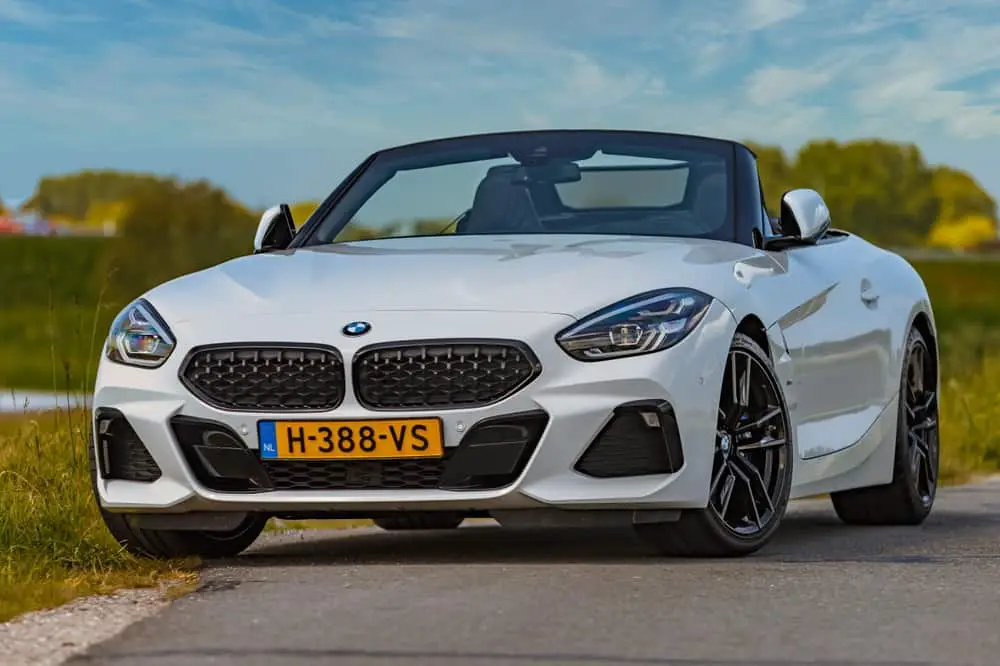 Weight: 3314 lbs (sDrive 30i) & 3457 lbs (M40i)
Length: 170.7 inches
Capacity: 2 passengers
Maximum Payload: 705 lbs (sDrive 30i) & 716 lbs (M40i)
If a small convertible is what you seek, then the BMW Z4 Roadster is the model for you. The current model is slightly longer and wider than previous models, but it is the smallest convertible on the market today.
It comes in two models:
The difference between these two models is their engine size, with the sDrive30i featuring a 2.0L Turbo Inline-4 Gas engine and the M40i featuring a 3.0L Turbo Inline-4 Gas engine.
If you wish to enjoy a more muscular feel while driving, then the M40i engine is everything you could wish for. However, the less powerful version keeps in line with the relaxed feel of the Z4 and is also the cheaper option of the two. Both models sport 8-speed automatic transmissions and rear-wheel drive.
One of the top pros of this model is that it has a soft-top roof which requires less space than your hard-top roof. Like most BMW, it sports a spacious interior decked out with the highest quality materials.
3. BMW X2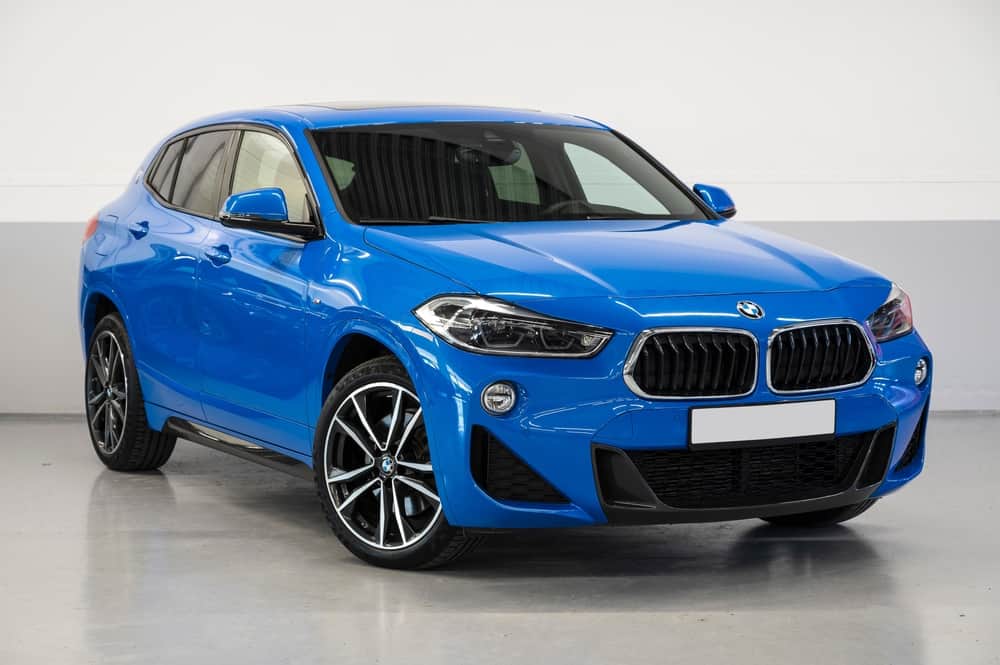 Weight: 3600 lbs
Length: 172.7 inches
Capacity: 5 passengers
Maximum Payload: 1289 lbs
The BMW X2 is the most compact SUV that BMW has on offer at present. Its new and improved look gives BMW owners a sportier take on their SUVs, making it feel more like a sporty hatchback than an actual SUV.
The BMW X2 comes in two options, the sDrive28i, which has front-wheel drive, and the xDrive28i, which has all-wheel drive.
One thing to consider before buying this car is that it does sacrifice space for style, which means there isn't much room for cargo, and the passenger seating isn't that spacious. Still, it comes out on top regarding style and its entertaining chassis.
You can squeeze this compact SUV in and out of heavy traffic, making it the perfect option for suburban commuting. Although, don't let that sentiment keep you off the backroads, as the BMW X2 loves those twisty roads and tight corners. Its taught suspension allows it to remain flat on the ground around bends.
4. BMW 1 Series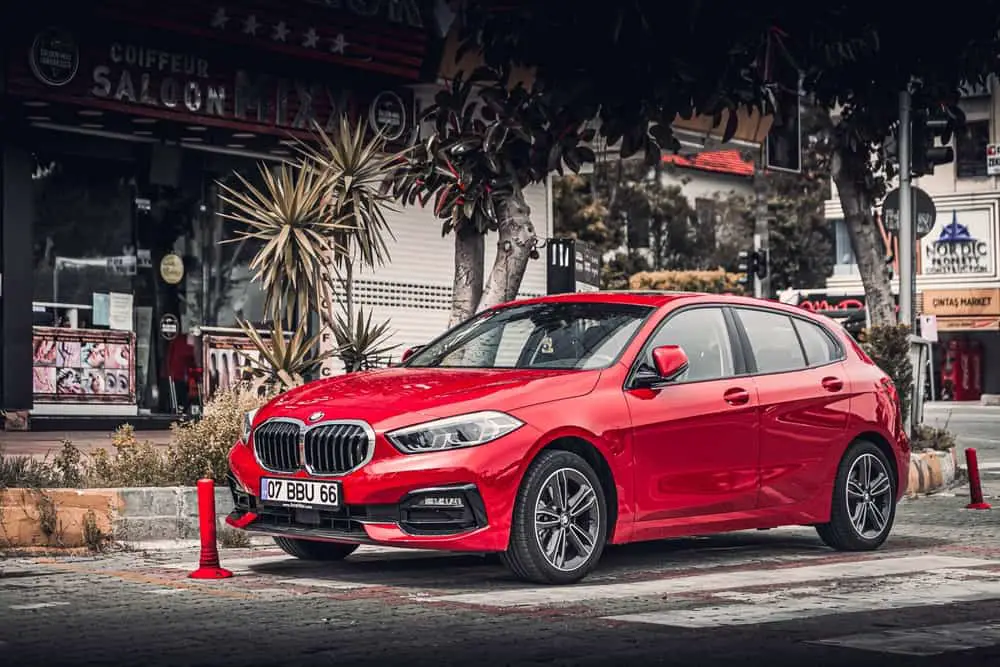 Weight: 3075 lbs
Length: 170.03 inches
Capacity: 5 passengers
Maximum Payload: 1212 lbs
The latest BMW 1 Series has done away with rear-wheel drive, and now you can only get them in front-wheel or all-wheel drive.
One of the pros about the new latest models is that they are more efficient to run, spacious, and weigh less than their predecessors. The recent versions have some extra benefits, including more leg space, a bigger boot, and easier access.
There is a wide selection of engines available in this series. They range from sizeable 3.0L petrol engines capable of making the 1 Series propel forwards faster than some Porches, to large diesel engines that are efficient and able to achieve 50mpg during real-world driving.
The innovative curvier exterior and improved cabins make this car a luxurious ride while still being compact enough to be nippy in traffic and suitable for suburban commuting.
5. BMW 2 Series Coupe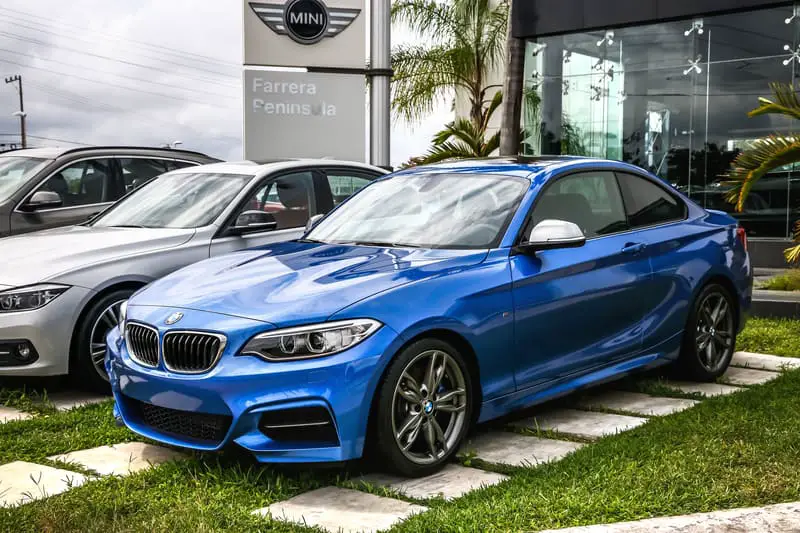 Weight: 3284 lbs
Length: 174.7 inches
Capacity: 4 passengers
Maximum Payload: 1047 lbs
The BMW 2 Series Coupe looks similar to the hatchback 1 Series, although the 2 Series has a much sleeker appearance, with a larger boot. It also wins the top spot as the smallest BMW coupe and is a top car choice in the USA.
You can't go wrong when driving this exciting BMW with its comfortable drive and agility in corners. Whether you are stuck in traffic, hurtling down the highway, cruising in the suburbs, or having to overtake at speed, this car is a delight.
6. BMW M2 CS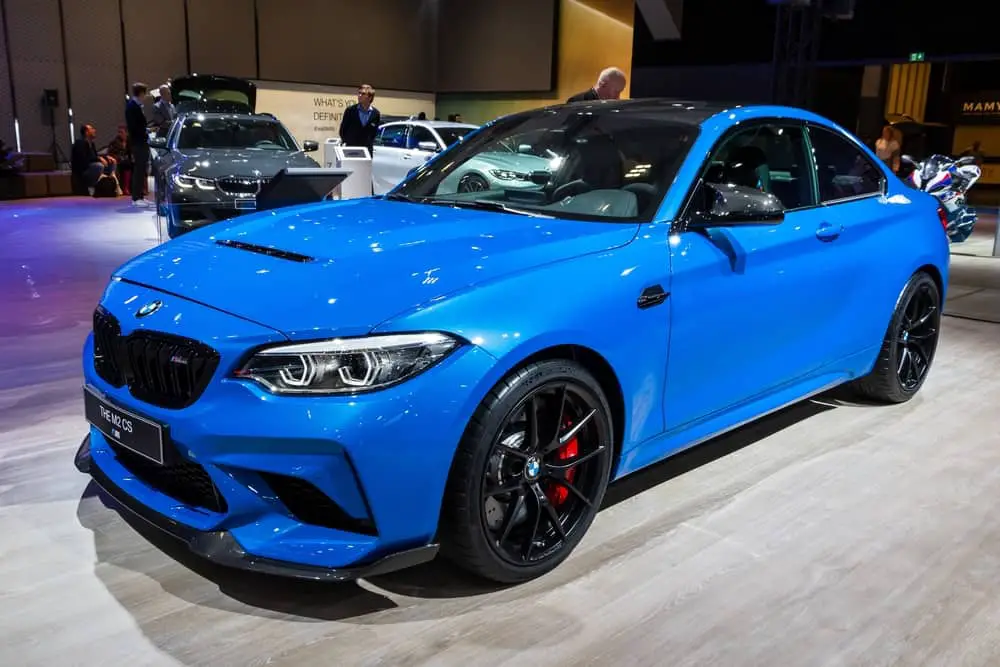 Weight: 3583 – 3638 lbs
Length: 175.6 inches
Capacity: 4 passengers
Maximum Payload: 848.3 lbs
The special edition BMW M2 CS lives up to its name as it is lighter, has a smaller footprint, an adaptive suspension earmark, and bigger power lines than its other M2 counterparts.
It provides a surprisingly comfortable ride, has a powerful, responsive engine and rear-wheel drive.
The BMW M2 CS comes with a 6-speed manual transmission and a 7-speed automatic transmission. This nippy little car handles the road perfectly, including backroads and suburban driving. The tires, suspension, and chassis work together to grip the road.
One of the best things about the M2 CS is its acceleration. The peak torque generates at the 2500 rpm mark, meaning there is no lag between launching this car at any speed or from a stopped position.
Add this to the comfortable interior that provides front-seat users with adequate legroom and memory seats, and you will have an incredible drive in this little car.
7. BMW X1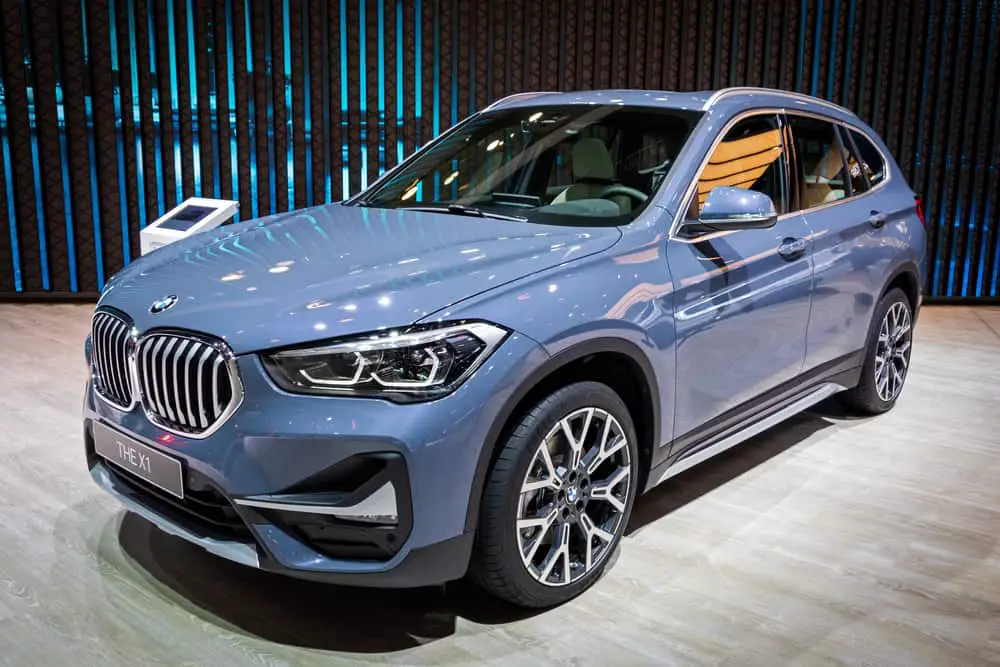 Weight: 3750 lbs
Length: 177.2 inches
Capacity: 5 passengers
Maximum Payload: 924 lbs
The BMW X1 is slightly bigger than its X2 counterpart, making it the second smallest SUV BMW has on offer.
The great thing about this SUV is that it provides a luxury SUV experience while still giving you enough cargo space. This SUV offers a premium interior and lively performance in a neatly compact body, perfect for families or those looking for a smaller SUV.
Its powerful four-pot engine, superb handling dynamics, and tasteful styling provide an enjoyable drive. It comes in two options: the xDrive28i, an 8-speed automatic with all-wheel drive, and the sDrive28i, an 8-speed automatic with front-wheel drive.
So if you want the extra space that an SUV provides but don't want something big and cumbersome, then the X1 is a great option.
I listed the biggest BMW models in this post.