Some bus companies have been around for ages, such as Greyhound Lines. They are over 100 years old. Think about those yellow school buses; they've been around forever!
But it's obvious that they aren't actually the same buses that have been traveling our roads since forever. Surely they have to be replaced every so often. So, how long do buses last?
In the United States, transit buses have an expected service life of twelve years or 250 000 miles. The federal government then provides funding to replace these buses. Smaller buses can expect a service life of around seven years. In other countries, buses can be in circulation for much longer.
Considering the cost of buying and operating buses, it is natural that organizations may want to hold onto their buses as long as possible.
But that's not always the best option because, as the basis of their business, they need to be in good running order. Deciding when to replace these vehicles takes careful consideration.
The Lifespan Of Buses
How long buses last does not necessarily equate to when they should be replaced. The mileage, age, and condition of the bus play a part in when it should be retired.
Different types of bus companies have their own guidelines and rules according to the nature of their business. Motorcoaches or intercity buses may put on more mileage at a quicker rate than school buses or transit buses.
| Type of Bus | Average Lifespan |
| --- | --- |
| Transit Buses | 12 years or 250,000 miles |
| School Buses (Type A & B) | 8-10 years |
| School Buses (Type C & D) | 12-15 years |
| Motorcoaches | 10-12 years or 1,500,000 miles |
When Do Transit Buses Get Replaced?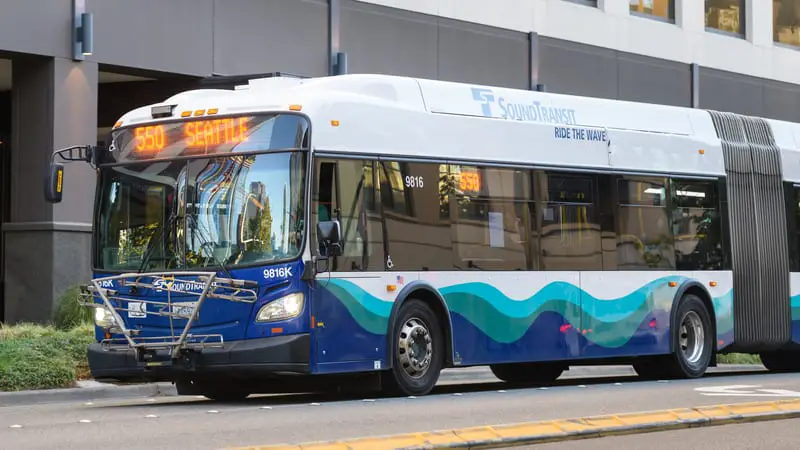 In America, most transit buses have a service life of about twelve years and 250 000 miles. This may not sound like a long time, but when buses reach this age, the company is eligible to receive funds from the federal government to replace them.
When buses reach this retirement age, the company auctions them off, sometimes for a mere $2500. Private operators often snap them up and use them for many more years.
The Americans With Disabilities Act of 1990 stipulated that all transit buses built after 1990 had to be wheelchair-accessible, suggesting that operators replace their non-wheelchair-friendly vehicles. This law sped up the replacement of buses in some instances.
Many countries don't replace their buses as often as the United States, usually because of the lack of funding. Some fleets in Australia bargain on a 23-year service plan before they replace the vehicles.
Some developing countries have no replacement plan at all, and the buses run until they no longer work.
Smaller buses built on SUVs or light truck chassis often have a lesser lifespan, closer to about seven years before it's necessary to replace them.
Although they cost less than their larger cousins, they are built on weaker platforms, and their lifespans are consequently much shorter.
The shorter service life of a smaller bus can result in its capital costs becoming almost equal to those of the larger buses.
Their operating costs are also similar, with the biggest outlay being the driver's salary, which is the same regardless of the bus size. So, although many suggest that transit bus companies use smaller buses to save costs, it would not achieve this goal.
How Long Do School Buses Last?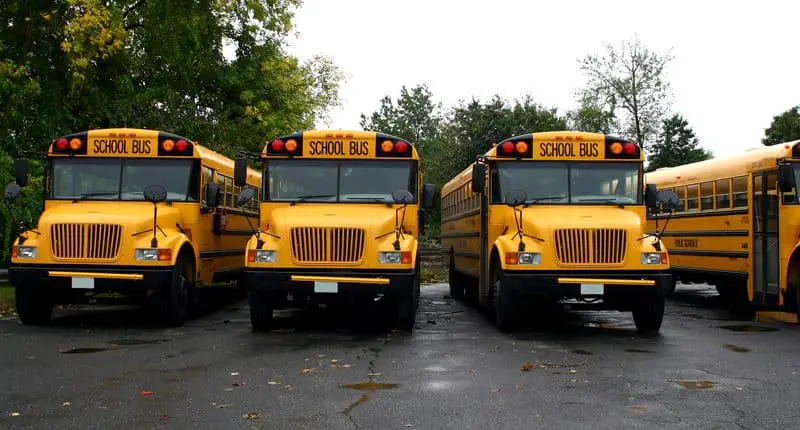 Type A & B: 8-10 years
Type C & D: 12-15 years
Approximately 480 000 school buses transport 26 million children to school and back in the USA today. The children's safety is paramount, and buses need constant maintenance and regular replacement.
There are four types of school buses with slightly different expected service lives.
A report on school bus replacement found that multiple factors were relevant when deciding on the replacement policy regarding school transportation, including age, mileage, funding, safety, maintenance, efficiency, operational conditions, and environmental issues.
As relevant as the other considerations may be, available funding is usually the most significant deciding factor regarding when school buses should be replaced.
When the maintenance and operating costs reach a certain point, replacing older buses makes better financial sense than continuing to fix and maintain them.
Preventive maintenance of school buses reduces the cost and frequency of breakdowns. But these breakdowns still result from bad road conditions, climatic conditions, and where the buses stay when not in use.
Mileage is also a significant factor when considering replacement policies for school buses. Replacement policies for those buses that accumulate mileage at a faster rate should be based on their mileage rather than their age.
The report concluded that those responsible should replace Types A and B school buses every 8-10 years. Types C and D buses have a slightly longer lifespan of 12-15 years.
How Long Do Motorcoaches Last?
Private long-distance buses can achieve a mileage of 1.5 million miles before the company sidelines it to act as a reserve bus. It usually takes 10-12 years to rack up that mileage.
If companies maintain their buses well and part availability is not a problem, these buses can last a very long time. Often smaller bus companies will buy the retired buses and use them for a while longer.
Long-distance buses can last a long time for two reasons: maintenance and durability.
In most cases, buses overnight in sheltered depots with mechanics that attend to any issues that drivers may report. These in-house technicians are familiar with every inch of the buses' inner workings.
A bus's engine and its components are exceptionally robust. They are commercial diesel vehicles built for heavy loads and long service.
Conclusion
While it's possible for buses to last several decades before they fall apart, that is hardly the ideal reason for replacement.
For safety and efficiency, transit and school buses run for about twelve years in active service before companies or schools replace them. Often private companies will repurpose these vehicles until their final days.