Nothing turns heads like a beautiful Porsche driving down the road with its iconic look and sound.
There is no doubt that Porsches are great-looking performance machines, but for many, the price tag that comes with these sports cars is unobtainable.
So for the Porsche supporters out there, here are 7 reasons why Porsche is so expensive.
1. Customization Options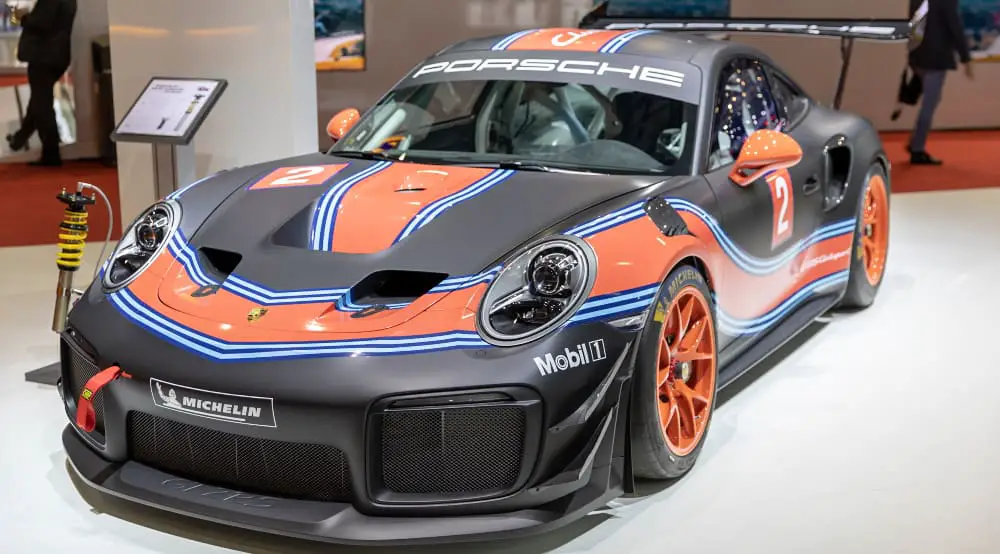 Owning a Porsche is a further extension of your personality, so why not customize it to suit you even more.
Porsche offers so many customization options with their car configurator that it becomes easy to design the Porsche of their dreams. The level of customization is amongst the highest in the sports car world, attracting many new customers.
In the past, it was quite common to have a few colors to choose from for the exterior of a Porsche. Other options were selecting the color of the floor mats and the owner's manual pouch.
But now, the level of customization is off the charts. There are over 200,000 color combinations to play around with, including the exterior, interior, stitching, and leather. 
Porsche also offers a variety of wrap options, including race numbers, race car-inspired themes, or a personal logo. Illuminated kick plates and logo illuminators are among the options.
To truly add some individuality to a Porsche, it is possible to have the owner's signature or personal text embossed on the seats, center console, or anywhere on the car.
These are only a few of the customizations that Porsche offers its clients. But, customization takes time as the individual parts must be sourced or created in-house.
All this will result in the car staying longer at the factory, increasing the price tag further, but it's worth it.
2. Comfort And Luxury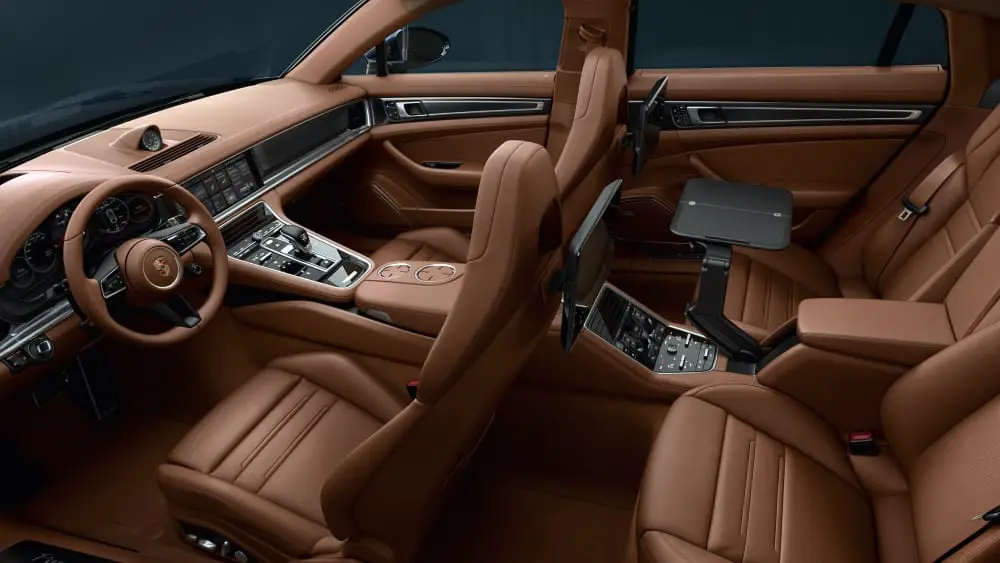 No matter which Porsche model you sit in, you will be greeted with the finest materials, the softest leather, and up-to-date infotainment systems. The best quality and luxury cars come from Germany, and Porsche is German and lives up to this reputation.
A lot of time is spent designing the interiors so that the driver and passengers are comfortable, safe, entertained, and thrilled.
The materials must be robust and functional so that you want to spend as much time in the car as possible. Quality is expensive, but many luxury components are standard in a Porsche
3. The Lightweight Chassis

Many sports car makes use of steel for their chassis'. Steel is a viable option as it can deal with everyday driving and hold a lot of weight.
But the downside to using steel is that it is heavy and susceptible to rust, which can go unnoticed for many years. So Porsche decided to start making a lightweight chassis.
Porsche uses carbon-fiber-reinforced plastic (CFRP) for their sports car chassis. This makes the car lighter and more agile, especially on the track.
But there is a disadvantage to using any form of carbon fiber; it takes long to mold and is very expensive. So the price of the material and the time it takes to manufacture contribute to why Porsches are so expensive.
I listed the weight of all the Porsche models in this post.
4. Porsches Brake System
There are two unique brake systems that Porsche has created. These are Porsche Ceramic Composite Brakes (PCCB) and their newer system, the Porsche Surface Coated Brakes (PSCB).
Much research and development have gone into creating these brake systems, which add to the total cost of these speed machines.
Porsches new Surface Coated Brakes consist of tungsten carbide-coated brake disks that offer exceptional stopping capabilities.
This system does not require special race brake pads like the ceramic composite system. The advantages of the tungsten brake disks are less wear, no rust, and less brake dust.
5. The Engine

Porsche has designed many engines for their cars, from the iconic flat six to a V8 and the blisteringly quick V10 found in the Carrera GT.
These engines can come in naturally aspirated or turbo versions, depending on which model you choose. Newer Porsche models often have a newly designed engine specifically designed for the car.
All Porsche engines are well-designed and are made from quality parts to cope with all the power. These engines go through a variety of different testing and development before they get approved to be installed in a specific model. All this is done to ensure the engine will live up to the Porsche name.
All the development and testing costs money and can take many years before the engine is ready.
This adds to the price of a Porsche but ensures that the driver will be satisfied with the performance and sound of the engine.
6. Build Quality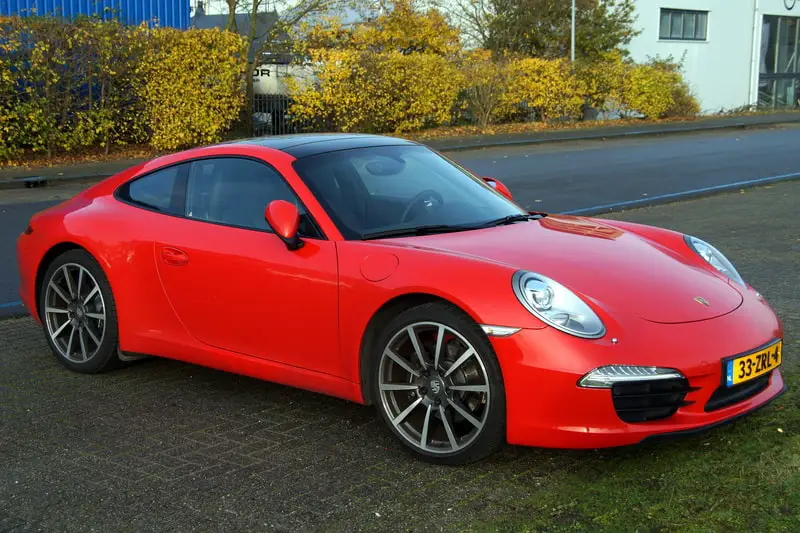 Porsche has a good reputation when it comes to its build quality. They are constantly improving and finding new ways to assemble their cars. Porsche finished in the top 10 of the J.D. Power Dependability Awards in 2022, beating the industry average by 30 points with a score of 162.
The experts at J.D. Power examine 184 specific problems across nine categories: driving assistance, drive experience, exterior features, interior, controls, displays, and seats.
All the tests are conducted on a car that is a minimum of three years old to determine how dependable the vehicle has remained. This further proves that more than two-thirds of all Porsches are still drivable today.
7. The Driving Experience

Porsche has a following that has been around since the days of the VW Beatle. Many Porsche 911 owners will trade in their car for the newer model and not fret at all.
At the end-of-the-day, it is how a Porsche makes you feel when you are behind the wheel. It's how the Porsche engine sounds as you accelerate while the comfortable seat holds you in place.
Porsche puts a lot of emphasis on the driving experience. They have spent countless hours developing and improving their cars in all fields.
The Porsche brand wants its customers to feel valued and not just see them as someone with money. For this reason, Porsche put in money, time, and effort to deliver a sports car that is worth every cent of its asking price.