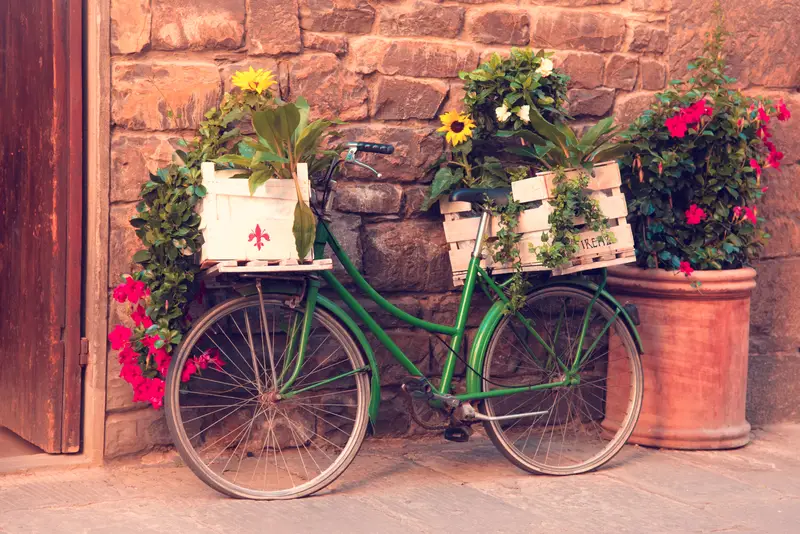 There are some incredibly prestigious colors in the world of cycling, with many of them deriving from the colors of jerseys at iconic races such as the Tour de France. The color green is no exception to this rule, with the color being used for the points classification at the race. 
Whilst you may never win the green jersey for yourself, you can own a bike that pays homage to the famous competition.
Today we will be letting you know what the 5 best bikes available in green right now are. Let's get stuck in!
1. Boardman MTR 8.8 Mountain Bike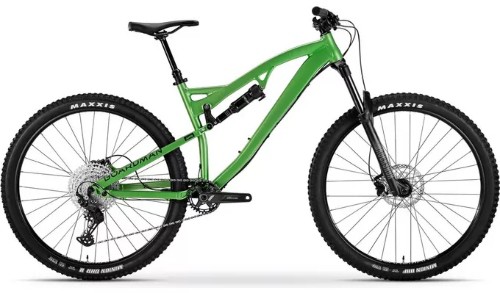 You may recognize the name of the company that makes this bike, that's because it is the brand that was created by British cycling legend Chris Boardman.
The company does not just make road bikes though, in fact, they are perhaps better known for their mountain bikes and the MTR 8.8 is yet another in a long line of great mountain bike models. 
The MTR 8.8 is not one of the brand's flagship models and as such does not have the premium price tag that many of their other bikes do, with it coming in at a modest $1,500. For this investment, you get a good mid-level mountain bike that is packed with brilliant features. 
This bike features full suspension, with a lightweight alloy frame that provides a good level of rigidity when you hit the trails.
The forks are also of really good quality for a bike of this price, with them having 150mm travel. The MTR 8.8 is also fitted with Shimano brake and gearing systems.
Pros
Price
Full Suspension
High-Quality Brakes & Gears
Cons
Alloy Frame
Shipping Costs to the US
2. Mango Bikes Original Single Speed Bike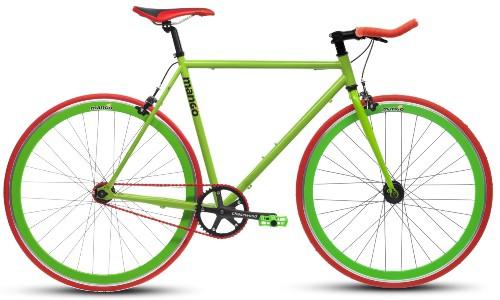 Next up is a bike from a relatively small manufacturer that you might not be all that familiar with, nevertheless the Mango Bikes Original Single Speed bike is one of the best green bikes on the market right now.
Not only does it come in a stunning green colorway, but it also has a respectable price tag of around $425. 
The bike is simple, which makes it ideal for those wanting to use it to commute to work regularly. The single speed aspect of the bike means that you cannot change gears, making it easier to focus on your pedal strokes as well as allowing you to maintain your focus on the road ahead rather than speed you are going. 
There are compromises though, mainly that the bike is made mainly of components that Mango have produced themselves rather than well known brands.
This is not a problem as Mango are regarded as very solid in their production value but is something that buyers need to be aware of. 
Pros:
Price
Simplicity
Easy to ride
Cons:
3. Specialized Allez E5 Sport Road Bike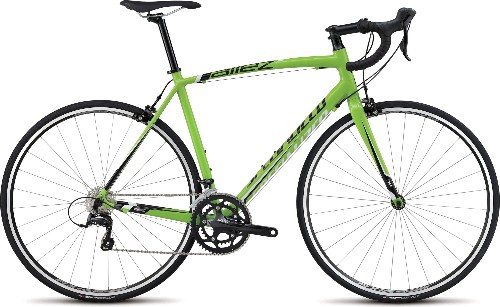 It is onto the road for the third bike on our list and courtesy of the US brand Specialized it is the Allez E5 Sport Road bike.
The Allez range is one of the best high to intermediate level road bike ranges on the market at the moment, with Specialized putting a lot of effort into making these bikes as high quality as possible for a smaller price tag than many of their top models. 
For less than $1,000 you can own one of the classiest models out there in a visually appealing forest green color way. It may not look like a bike that has come straight out of the Tour de France, but it is equally as stylish. 
The Allez is packed with amazing features such as a carbon fork that improves shock absorption as well as an alloy frame that is simple but effective in providing rigidity.
Specialized have also gone some way in developing an aerodynamic frame geometry that allows the rider to ride in several different positions comfortably. 
Pros
Price
Reputable Brand
Frame Geometry 
Cons
4. Scott Foil RC 20 Carbon Road Bike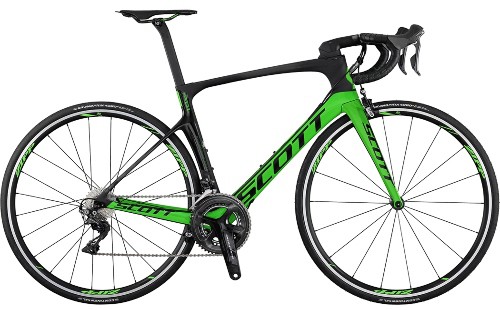 Staying on the road, next on our list we have a road bike made by Australian company Scott. The Scott Foil RC 20 Carbon Road bike is an excellent road bike that comes available in a lovely dark green and black colorway that provides both style and finesse to the bike. 
The Foil is one of the best bikes that Scott have ever produced and has been ridden by proven Grand Tour stage winners and one – day legends alike, for this reason alone you could be right to assume that the bike would exceed the $10,000 mark, however it actually comes in at half of that price nowadays. 
In terms of features, the Foil is stacked with them. The bike features fully carbon frame that is both lightweight and rigid (the ultimate material for making bikes out of these days), as well as SRAM gears and brakes.
The Foil also has disc wheels, that are wider than standard road bike wheels in the sense that they extend into the center of the wheel more, this improves the overall balance and feel of the bike. 
Pros
Carbon frame
Disc wheels
High quality gears and brakes
Cons
5. Specialized Rockhopper Mountain Bike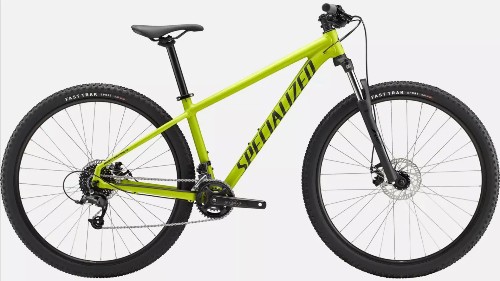 We finish today's list with a return to the trails and one of the best budget mountain bikes you can buy. The Specialized Rockhopper is arguably the standard bearer when it comes to basic mountain bikes and comes available in a sharp green colorway. 
For less than $450 you can get a bike that really does do it all for less, and whilst it may not have some of the premium features found on Specialized' higher market mountain bikes it does still have plenty to shout about.
The Rockhopper features an aluminium frame that still has internal cable routing that is more commonly found on higher priced bikes.
The bike is optimised to be suitable for anyone, with its geometry suiting a range of riding styles and wheels that have already been paired with the optimal frame size upon purchase. 
There are also disc brakes included for good measure, it really is a bike that makes you question whether you need to spend so much on one ever again. 
Pros
Price
Simplicity
Internal cable routing
Cons
Aluminium frame
Not as good as other Specialized models 
Apart from green, there are many other cool bike colors to choose from, you can learn more about the best bike colors in this post.