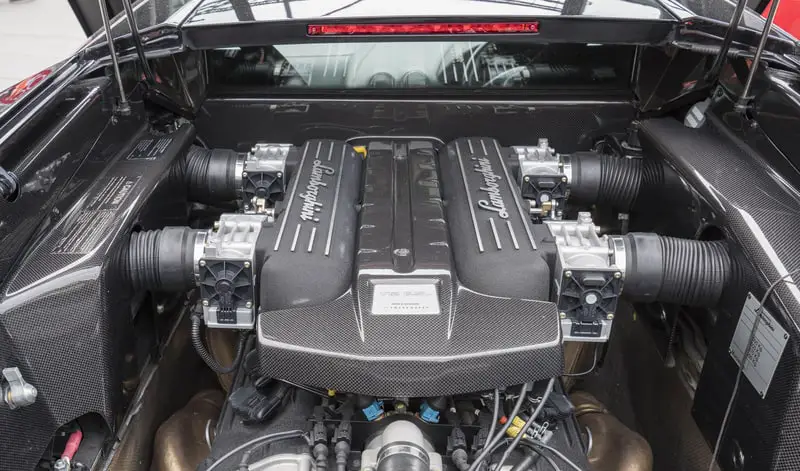 The V12 engine has been around for over a century, pleasing all car enthusiasts with its fantastic sound. The mighty V12 has become a rare sight in cars due to the advancement of smaller turbo engines that offer the same power.
The smaller engines may be cheaper, but they do not have the smooth characteristics of a V12. So, how much does a V12 engine cost?
A V12 engine can cost as much as $100,000 for a performance engine from a reputable brand. A secondhand V12 engine with less than 150,000 miles can range from $3,000 to $18,500. A 1995 Formula 1 Ferrari V12 race engine producing 760 horsepower sold at auction for $88,000.
Read on to discover the average price of a V12 engine, how much a secondhand engine sells for, and if a V12 is worth the price.
What Is The Average Price Of A V12 Engine?
The price of a V12 engine will vary depending on the capacity and make of the engine. For instance, a Ferrari V12 will cost significantly more than a V12 Toyota engine.
The reason is that the two engines have been designed for entirely different roles. One is a high-power sports car engine, and the other is for a reliable family sedan.
So, if we average the price of a V12 engine and base it solely on its layout, the average cost of a V12 is $35,000. The high prices that accompany the supercar engines severely inflate the average price.
What Is The Price Of A V12 Performance Engine?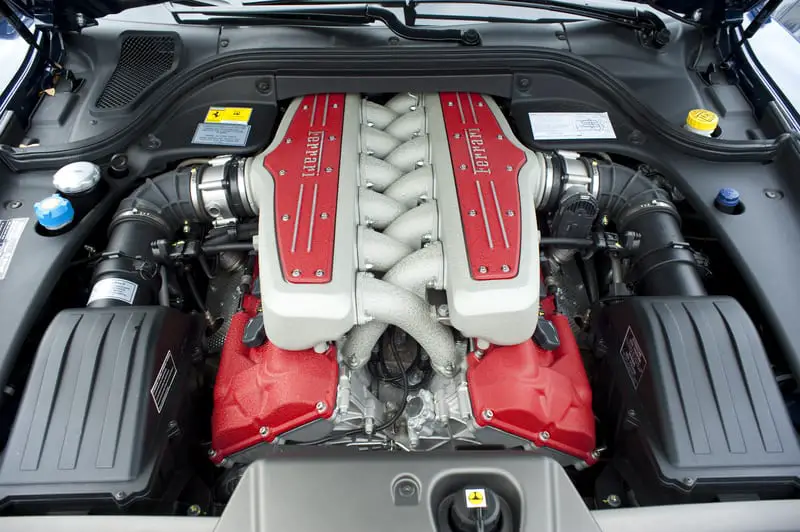 When it comes to a V12 performance engine, manufacturers such as Lamborghini, Mercedes-Benz, BMW, Ferrari, and Jaguar should come to mind. These companies have produced V12 engines for many sports cars.
Below are a few performance V12 engines with specs and pricing.
BMW V12 S70/2 Engine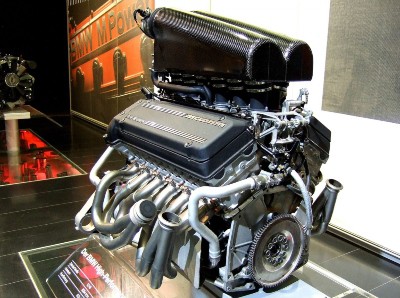 Production Year: 1993 – 1997
Displacement: 6.1 liters
Power: 627 hp
Price: $100,000
The BMW S70/2 V12 is a legendary engine as it was used to power the McLaren F1 supercar. The engine uses a dry sump and has several lightweight components made with magnesium. It uses 12 individual throttle bodies to allow maximum air/fuel into the cylinder.
Ferrari Tipo 140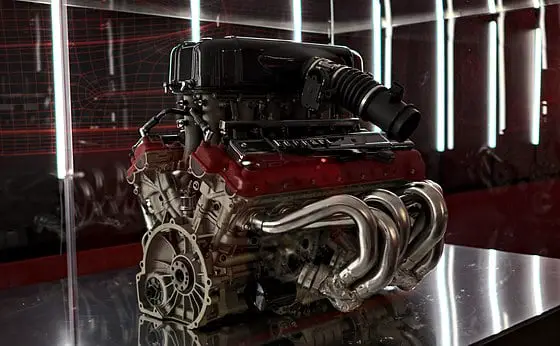 Production Year: 2002 – present
Displacement: 6.0 liters
Power: 620 – 840 hp
Price: $60,000
The Ferrari Tipo 140 has been powering sports cars for more than twenty years and has been used in some of Ferrari's top supercars.
This V12 has been used in the LaFerrari, Ferrari 599 GTO, and the Ferrari Enzo. The Tipo 140 engine has one of the best-rated symphonic sounds in the supercar world.
The engine has a maximum rev range that exceeds 8,000 rpm and is available in various power levels.
Mercedes Benz M120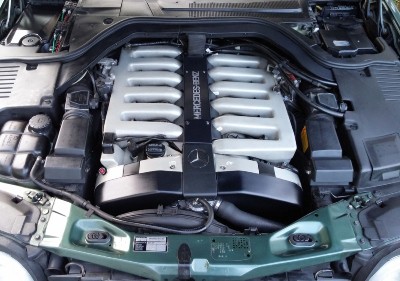 Production Year: 2002 – present
Displacement: 6.0 – 7.3 liters
Power: 394 – 802 hp
Price: $25,000 – $45,000
The Mercedes Benz M120 has been used in many Mercedes, such as the S-Class, CL, SL, and the CLK -GTR.
The most famous car this V12 was used in was the Pagani Zonda supercar, where it was boosted up to 802 hp. The M120 is praised for its tuning ability in the car community.
Lamborghini Bizzarrini V12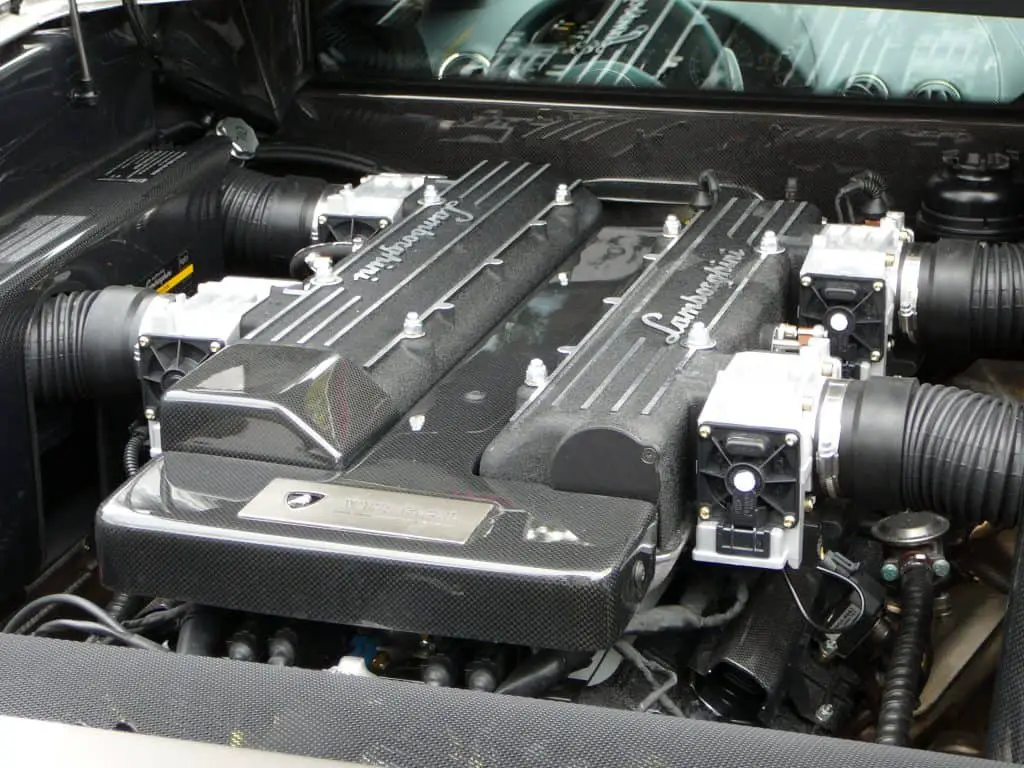 Production Year: 1963 – 2010
Displacement: 3.5 – 6.5 liters
Power: 284 – 670 hp
Price: $55,000
The Lamborghini Bizzarrini V12 was used in the Lamborghini 350 GT back in 1963. Updated versions can be found powering the Espada and Countach.
The engine has changed in displacement, but the overall design has stayed the same. The larger 6.5 liters can be found in the Lamborghini Murcielago supercar.
Jaguar V12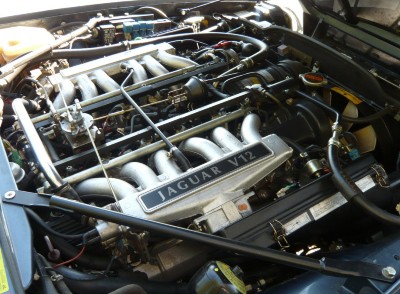 Production Year: 1971 – 1997
Displacement: 5.3 – 7.0 liters
Power: 245 – 760hp
Price: $60,000
The Jaguar V12 was the company's second engine and was first used in the legendary E-Type. The Jaguar V12 was an extremely versatile engine that was used in Jaguars XJ road cars and in the XJR-12 Le Mans race car. This engine has been praised for its extremely smooth running engine.
What Is The Price Of A Used V12 Engine?
The V12 engine has been used in various production cars as it has sufficient power, runs smooth, and has an amazing soundtrack.
These engines may have a few miles under the belt, but a V12 generally does not need to work hard at highway speed or stop/go traffic. So a secondhand V12 will do just fine for a project car.
Some minor upgrades and some tinkering on the engine will open countless possibilities when it comes to horsepower.
Below is a list of affordable V12 engines available in the used market.
| Car Model | Engine | Stock Power | Mileage | Price |
| --- | --- | --- | --- | --- |
| Mercedes Benz 600 SEL | 5.0 liter V12 | 408 hp | 68,552 | $3,100 |
| BMW 750 IL | 5.4 liter V12 | 326 hp | 125,550 | $4,995 |
| Mercedes Benz S600 | 5.5 liter V12 | 394 hp | 116,120 | $5,100 |
| Aston Martin DB7 | 5.9 liter | 490 hp | 35,000 | $18,000 |
| Mercedes Benz S65 AMG | 6.0 liter V12 | 621 hp | 84,900 | $18,500 |
| Toyota Century | 5.0 liter | 276 hp | 100,420 | $6,260 |
| Audi Q7 | 6.0 liter V12 | 368 hp | 155,000 | $12,850 |
What Does A Formula 1 V12 Engine Cost?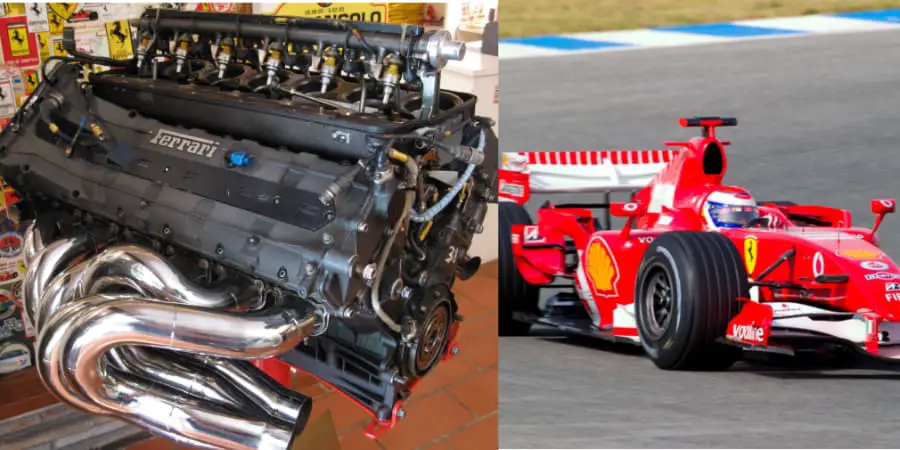 Formula 1 is the top tier of motor racing, but before they entered the turbo hybrid era, they used to race with V12 engines. These were some of the world's most powerful naturally aspirated V12 engines.
Although the engine displacement was only three liters for the 1995 season, they had some really outstanding performance figures.
Here are the specs and pricing:
Year: 1995
Engine: Ferrari 044/1 V12
Displacement: 3.0 liter
Weight: 291 lbs.
Power: 760 hp
Torque: 260 lb-ft
Max RPM: 14,000
Price: $88,000
Are V12 Engines Worth The Price?
If you are searching for an engine that runs exceptionally smooth, has a linear power delivery, and has an amazing sound, then a V12 is the right engine.
The engine is naturally balanced, allowing it to rev up feely with minimal counterweights. A V12 is a large displacement engine that utilizes small pistons allowing for significant power gains with minimal tuning. But there are some downsides to a V12 too.
A V12 is a large, heavy engine that will not easily fit into a car without some sort of customized bodywork.
The engine has 12 cylinders with up to 48 valves which translates to a lot of moving parts. If the V12 spends time at high rpm, it will turn the fuel gauge into a stopwatch, as they are thirsty engines.
So, to be fair, the positives of a V12 outweigh the negatives. When it comes down to the price of the engine, you get what you pay for. But, as soon as your right foot pushes down on the go-fast pedal, and the adenine kicks in, the price won't matter.
Conclusion
The cost of a V12 engine will vary significantly due to the displacement and make of the engine.
A secondhand V12 engine can range from $3,000 to $18,500, with the top performance brands V12 engines reaching the $100,000 mark.