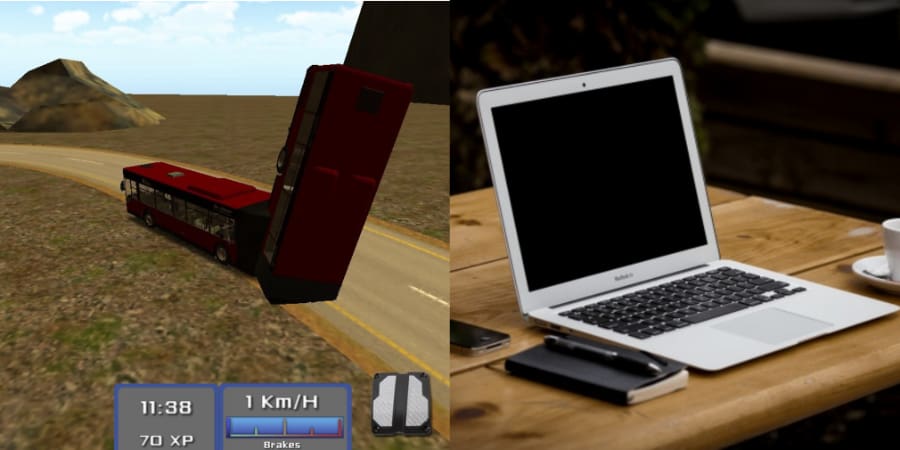 There are several great bus games for PC that immerse you in the world of bus driving. The PC simulator ones are outstanding because they have you assume the role of a bus driver where you operate every facet of the bus – from shifting gears to dropping passengers, switching on the aircon when it's hot, and processing passenger tickets when they board!
Here are the four best bus games on PC:
Omnibus Simulator 2 (OMSI 2) – a fan-favorite among bus-driving gamers
Bus Simulator 18 – an authentic bus-driving experience
Bus Simulator 21 – includes many of the most wanted features
The Bus – takes place on a very realistic map of Berlin
1. Omnibus Simulator 2 (OMSI 2)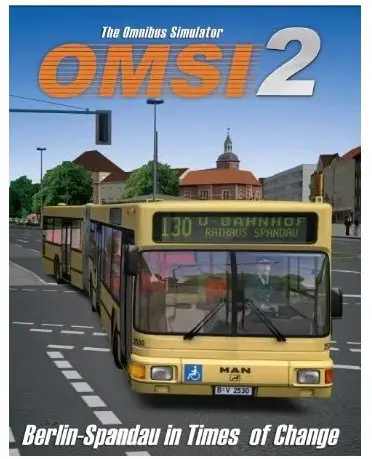 OMSI 2 is an ultra-realistic bus driving simulator created by MR Software and published by Aerosoft in 2013. Despite its age, it remains a fan-favorite among bus-driving gamers looking for an authentic experience.
There are four buses in the base game, and each one has a few different built-in skins to choose from regarding aesthetics. Their sound roars with realism and does an excellent job of immersing the player in the world of bus driving.
The immersive sound is thanks to developers taking recordings from actual bus journeys. In fact, you can even hear passengers walking around on the floor above when you're driving a double-decker.
The sheer number of controls might feel a little overwhelming, and it will take some time to build muscle memory,  but the actual driving experience of OMSI 2 is quite enchanting and considered one of the best among all bus games.
One of OMSI 2's best features is its built-in mod support and dedicated modding community. Modders push out new content regularly, like fan-made bus model skins, passenger voices, and even entire maps that are accessible with a quick Google search.
Since it is an old game, only a little exists to improve the visuals, but some community graphical mods are available.
You can also adjust the weather on the fly from clear to rain to fog and even a full-on heavy snowstorm whenever you fancy a change of scenery – all of which have a very noticeable impact on how much grip you have when going around corners.
Reasons To Play
Ultra-realistic
Active modding community
Challenging gameplay
2. Bus Simulator 18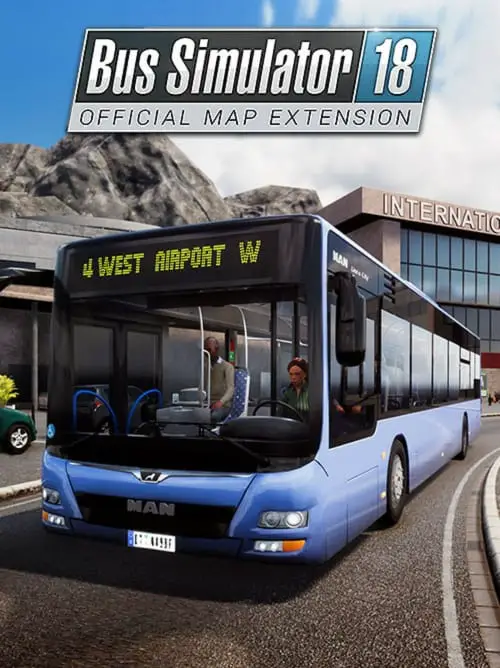 Bus Simulator 18 is a realistic PC bus game created by Stillalive Studios and published by Astragon. It focuses on providing an authentic bus-driving experience and includes many features to enhance gameplay.
You start the game as a solo bus driver assisting the little community of Seaside Valley in expanding its public transportation system. As you advance in the game, you'll be able to access new cities' neighborhoods and grow your fleet of drivers and buses.
You can choose to operate your bus company in singleplayer or multiplayer with up to 4 players. The public servers are still active, with multiple full servers available to join other bus enthusiasts.
There are several buses to choose from, including licensed brands like Setra, IVECO, and Mercedes-Benz, and their interiors & exteriors look superb!
Bus Simulator 18 has a lot of customization options like skins and add-ons – both from the original game and the Steam Workshop. The Steam Workshop is where the magic happens; other players create beautiful skins from companies like Stagecoach, Arriva, and Flexbus that are free to download.
You may assign numerous drivers and buses to a single route to meet rising customer demand, and creating and maintaining your bus routes is quick and straightforward. Interestingly, you can see all your buses zipping around town beside you. 
When creating a new route, you have a set of objectives to achieve to move on to the campaign's next phase, like connecting the harbor area to the business park. Completing a route earns you money according to passenger load, which might decrease if the weather is terrible.
Reasons To Play
Authentic driving experience
Great selection of buses
Plenty of customization
3. Bus Simulator 21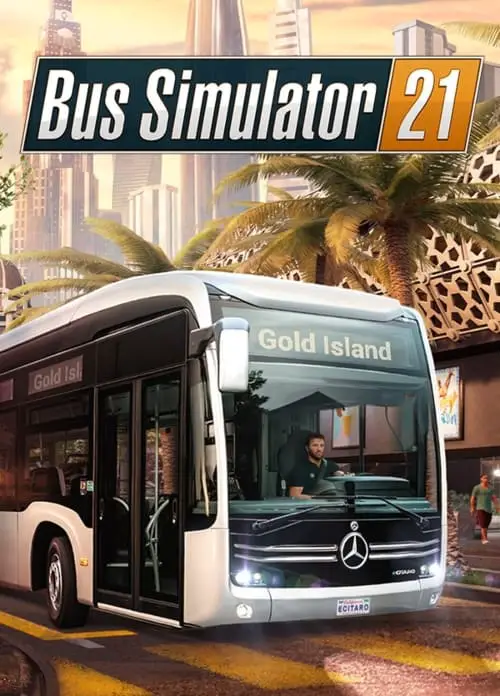 Bus Simulator 21 is the later installment of the bus simulator games, also created by Stillalive Studios and published by Astragon. Since the previous installments, the developers listened to the players' feedback and included many of the most wanted features, making this an excellent game.
The game has good adjustable key bindings and supports various controllers for more fun gaming. It also contains a head tracking function for realism in simulation, a steady game on a large map, and the opportunity to download more content to make it bigger via downloadable content (DLC).
The commercial aspects of running a bus company are more in the hands of bus enthusiasts, particularly regarding timetables and schedules. The commercial and economic systems interact to give players an engaging and dynamic environment.
Many of the most requested features, such as a day cycle and a dynamic weather system seamlessly transition, were also included in the game.
The game offers four levels of difficulty or realism: Day Tripper, Drive Purist, Commissioner, and Hardcore. The first level is for casual players or children, where braking is unrealistic, and everything is automatic – no need to do the tutorial to play.
However, each level is progressively more complex, and the most challenging level – Hardcore – is very realistic. The braking and acceleration feel just like a real bus, and the handling for each bus differs and makes the buses unique.
The third-person map tool does a great job of showing off the beautiful map design, especially how the puddles can build up and grow according to rain and how you can splash through them.
Reasons To Play
Ultra-realistic
Latest advanced game features
Great balance of difficulty
4. The Bus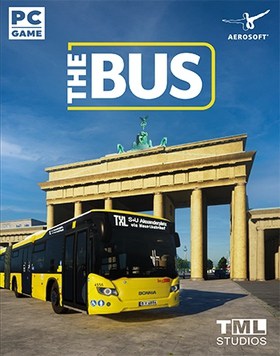 The Bus is a breathtakingly beautiful bus-driving simulator created by TML Studios and published by Aerosoft. The game takes place on a very realistic map of Berlin, with real-life franchises like Burger King scattered throughout the map.
When you launch the game, you'll have the option to access Freeplay, singleplayer, multiplayer, game settings, mods, or load a save game.
Freeplay is a flexible mode that allows you to adjust gameplay settings if you like driving specific routes under certain conditions. You can choose which map you want to drive, the bus you want to use, and even pre-set the weather conditions.
You also get to play around with the control scheme to adjust how realistic you want and set up a schedule for driving passengers.
The game offers two radio stations that add a lovely bit of realism to the game – DoubleBass FM and FlashBass FM – and the neat part is that they're available via your web browser, too!
The Bus has some of the best graphics for a PC bus-driving game, with immersive features like fog, sun glare on the windows, hyper-realistic trees, roads, and vehicles.
The game also offers day cycles for a more exciting riding experience, and as you drive at night, you'll hear the nostalgic sound of a rattling bus in the dead of night.
Reasons To Play
Modding community
Immersive, high-end graphics
Realistic driving and sound
Final Thoughts
The latest PC bus game may not always be the most enjoyable, so it's well worth looking at older games. OMSI 2 is a testament to an older game that remains one of the most popular PC bus games.
Of course, later games like Bus simulator 21 and The Bus will have better graphics and can house more advanced features thanks to their updated graphics engines. As such, you might feel more immersed in a world with crisp graphics and updated game mechanics.
We gamers often have things we like about a game that others might not, so it won't hurt to give them all a try and see which one speaks to your inner bus driver.