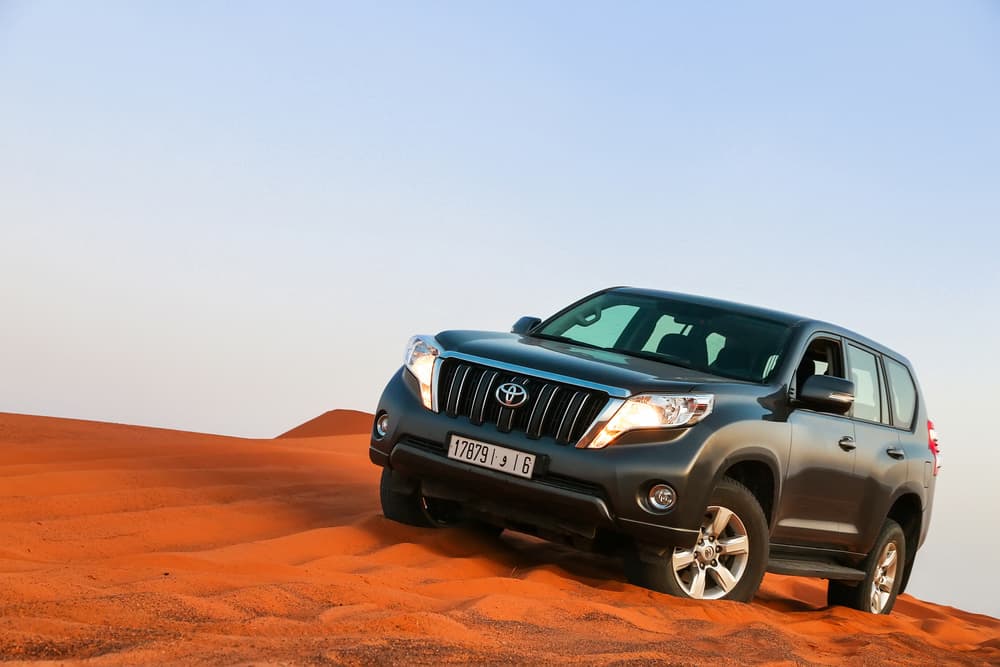 Toyota Land Cruisers have been around for several decades and are known for their reliability, powerful engine, and longevity.
However, a handful of Land Cruisers don't make the cut for most drivers. Knowing which years to avoid will help you when buying a new or used vehicle.
The worst Toyota Land Cruiser years to avoid are 2000, 2008, 2011, 2013, 2015, 2016, and 2017. These vehicle years include various problems, ranging from rusted AC components to reduced engine performance. While 2000 was the worst of all, 2015 through 2017 was a notable rough patch.
Throughout this article, I'll dive into the worst Toyota Land Cruiser years to avoid and why you should steer clear of them.
1. 2000 Toyota Land Cruiser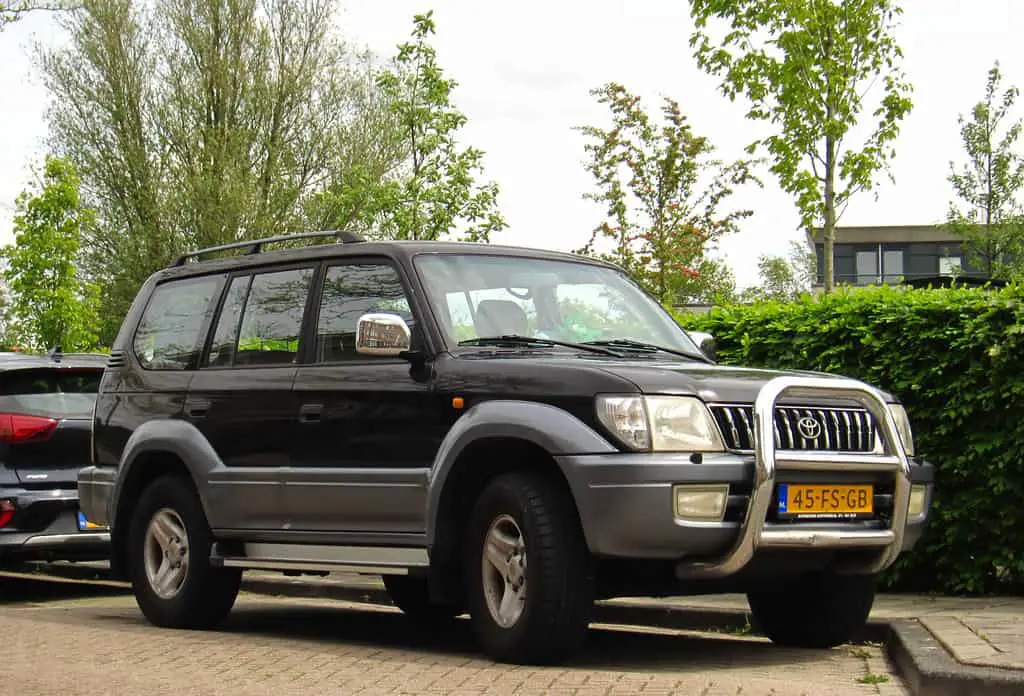 Many people believe 2000 was the worst year for Toyota Land Cruisers; the 2000 Land Cruisers had more complaints than any other year.
Most of the complaints revolved around the vehicle's appearance, including bulky bumpers and a suboptimal interior. Many interior complaints included not enough overhead room, too.
Another reason the 2000 Land Cruiser isn't a good choice for most drivers is the service brakes (the floor brake pedal, not the parking brake).
While they last a long time, these brakes can give out suddenly. This issue can be incredibly dangerous and frustrating, not to mention the expensive repair costs.
Finally, the 2000 Toyota Land Cruiser didn't have the best powertrain in the series. The transmission typically wouldn't last as long as old-school Land Cruiser owners were used to, though the results varied.
The biggest issue with the 2000 Toyota Land Cruiser is that it could be perfectly fine, or you could end up with all sorts of issues. It was unpredictable.
Reasons To Avoid
Numerous service brake issues
Unreliable powertrain (mostly the transmission)
Unsightly interior without enough overhead room
2. 2008 Toyota Land Cruiser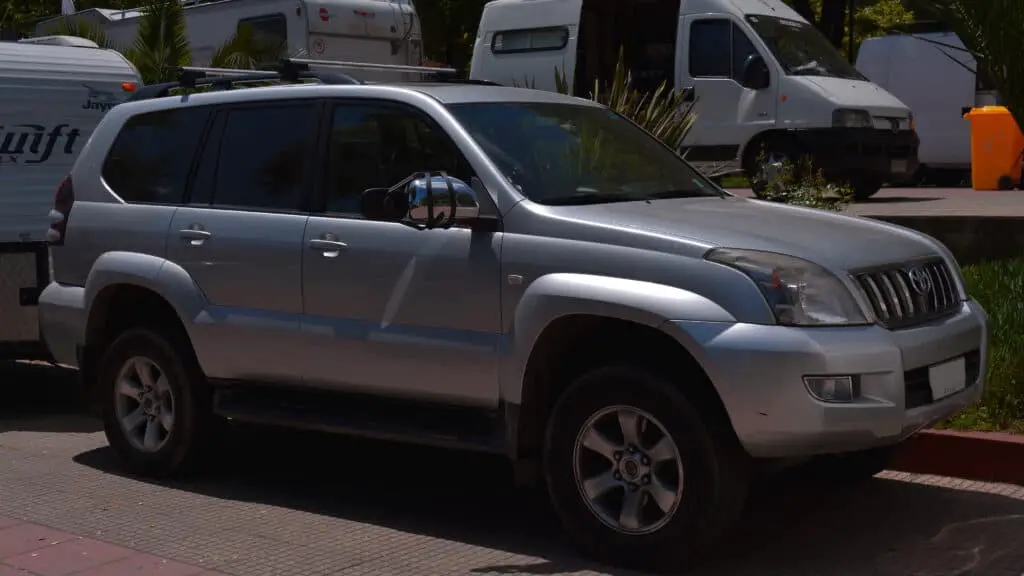 Most of the 2008 Toyota Land Cruiser's problems lay in its air conditioning system. While it rarely affected the engine's performance, the faulty AC issues would render the ventilation useless.
In most cases, the AC lines would rust and corrode until they leaked AC fluid all over the place, preventing it from working properly.
If the damaged AC lines weren't fixed, owners ended up with coagulated AC fluid on the engine block and other parts under the hood.
Not only is this a very expensive repair as it worsens, but it also requires a lot of cleaning. Replacing the AC lines with upgraded lines could solve the bulk of the issues, though it's not always the ideal solution.
Lastly, 2008 was the first year of the then-new Land Cruiser appearance. It was slightly bigger than the previous models, but it wasn't enough of a change to make anything exciting.
In other words, 2008 wasn't much of an upgrade compared to 2007. Adding the aforementioned air conditioning issues almost made it better to stick with the previous year.
Reasons To Avoid
Poor air conditioning functionality
Low-quality, rusted air conditioning lines
No significant improvement from the previous model
3. 2011 Toyota Land Cruiser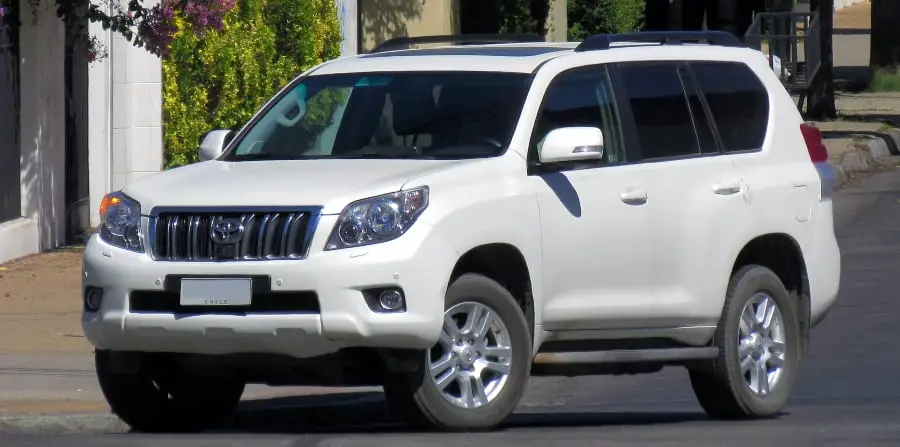 The 2011 Toyota Land Cruiser is loaded with all sorts of unique features, but one major issue overshadowed this vehicle's impressive performance: it was riddled with sensor issues.
Many of the sensors throughout this vehicle didn't work properly. They display random error codes even if nothing is wrong.
The most dangerous sensor problem of all is that the engine would randomly stop because it didn't sense there was enough fuel.
While this problem is extremely rare, it's worth mentioning because multiple users complained of it. Additionally, some users complained about AC sensors, tire pressure sensors, and more.
Finally, the hood sensor frequently goes out on 2011 Toyota Land Cruisers. Your vehicle says the hood is open, but it's closed tightly. The only two solutions are to restart the engine or to replace the sensor.
Reasons To Avoid
Rare engine stops while driving
Hood sensors didn't register that the hood was closed
Tire pressure sensors often malfunction
4. 2013 Toyota Land Cruiser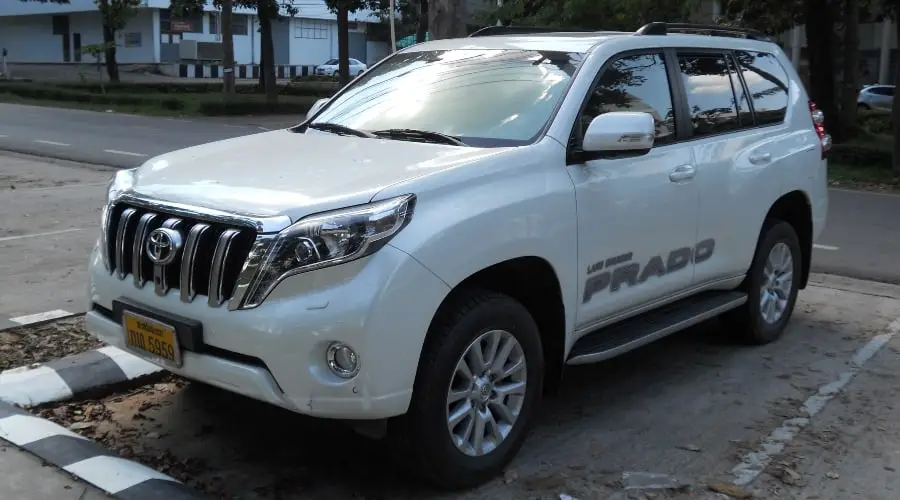 The 2013 Toyota Land Cruiser's main problem was the lack of adequate lighting; the headlights and tail lights were subpar at best.
In fact, they often had installation issues when shipped from the manufacturer. Furthermore, they wouldn't hold in their bracket very well, which made the lights cut out randomly.
Not only did the lights stop working, but they also rattled throughout the headlight assembly. This subtle noise became quite apparent when driving over bumpy terrain.
Keep in mind that it's illegal to drive without headlights in dark, foggy conditions (in most places). So, a faulty 2013 Land Cruiser could cost you a ticket and a light repair.
While the interior lights of the 2013 Land Cruiser weren't as bad as the exterior lights, they didn't get as bright as most drivers would hope.
The goal was to improve driving conditions by reducing interior illumination, but the low-quality headlights didn't help the situation.
Reasons To Avoid
Poor lighting from front to back
Loose headlights would rattle and stop working
Interior lights were dim
5. 2015 Toyota Land Cruiser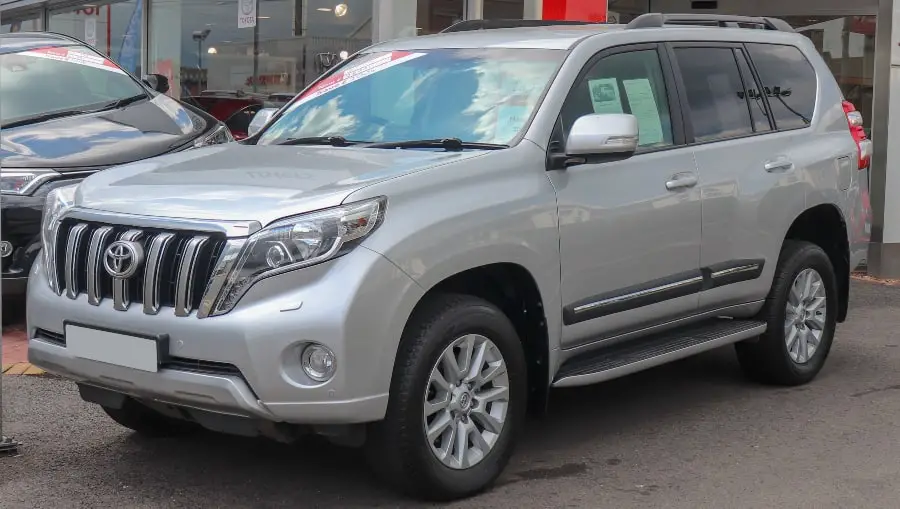 While the 2015 Toyota Land Cruiser typically didn't have engine issues, lighting issues, or any other problems mentioned above, the sound system left drivers wanting more.
The lackluster speakers and horrible Bluetooth connectivity made it difficult for people who love listening to music, making phone calls, etc. Unfortunately, most other vehicle makes and models were thriving in terms of Bluetooth usage by 2015.
The Toyota Land Cruiser had numerous call drops and other problems due to the low-quality Bluetooth system. If the connection worked, it was often plagued by muffled speakers, making it difficult to have conversations or listen to audio clips.
The good news is that replacing the sound system made it as good as new. If you get a 2015 Toyota Land Cruiser, ask the previous owner if they've handled the sound system problems. This is a minor problem compared to engine issues, but it could be the deciding factor for some drivers. 
Reasons To Avoid
Low-end speakers made them hard to hear
Poor Bluetooth connectivity issues
Sudden dropped calls while driving
6. 2016 Toyota Land Cruiser
While the 2015 Land Cruiser only had sound system issues, the 2016 Land Cruiser has several problems related to squeaky brakes and an overall uncomfortable driving experience.
The calipers were fine, but the primary issue was that the brake pads wore out quickly. This resulted in squeaky brakes relatively soon after buying the vehicle.
The good news for used car buyers is that the brake pads were likely already replaced. However, that doesn't fix the aforementioned jerky, uncomfortable driving issues.
Thankfully, there weren't too many mechanical or electrical problems that made the 2016 Toyota Land Cruiser unsafe to drive or unfit for the road.
Those purchasing a 2016 Toyota Land Cruiser should know it'll be safe but likely not too comfortable. The problem is that Land Cruisers are relatively expensive, so new car owners want what they pay for.
If you're getting a used vehicle, the reduced price could make it worth dealing with the previously mentioned issues.
Reasons To Avoid
Brake pads wore out quickly
Squeaky brakes were annoying to deal with
Jerky, uncomfortable performance
7. 2017 Toyota Land Cruiser
The uncomfortable performance of the 2016 model continued into 2017. The 2017 Toyota Land Cruisers had numerous drivetrain issues, all of which affected the vehicle's overall performance.
The faulty drivetrain includes the transmission, axles, and many other components. If any of these parts aren't compatible, it'll undoubtedly make it uncomfortable.
However, discomfort should be the least of your worries when it comes to a malfunctioning drivetrain. Every part of a drivetrain is expensive to repair.
By 2017, Toyota was offering 3-year drivetrain warranties, so many of these models were fixed. If you get a 2017 Toyota Land Cruiser, consider asking the previous owner if it has had the necessary warranty repairs. 
Other than that, 2017 was a reliable year for the Land Cruiser. It's one of the worst years to avoid because if someone didn't get the necessary work, you're in for an extremely expensive, lengthy repair process.
Failure to get the drivetrain service updates could cost you thousands of dollars (on top of buying the vehicle).
Note: The 2017 Land Cruiser had a poor fuel economy (13/18), making it expensive on long trips. However, this trend continued for several years, so it's based on personal preference.
Reasons To Avoid
Expensive repairs were expected for used car buyers
Faulty drivetrain made it very uncomfortable to drive
Numerous parts had to be replaced under warranty, which took a long time
Reduced fuel economy made it closer to a truck's MPG than an SUV's MPG
Final Thoughts
Although it might seem like a lot of Land Cruiser years experience problems, the vast majority of them are still great for most drivers.
After all, Toyota is known for fuel capacity, durability, longevity, and reliable engine performance. Avoid the years discussed in this post, and you'll understand why so many drivers love their Land Cruisers.