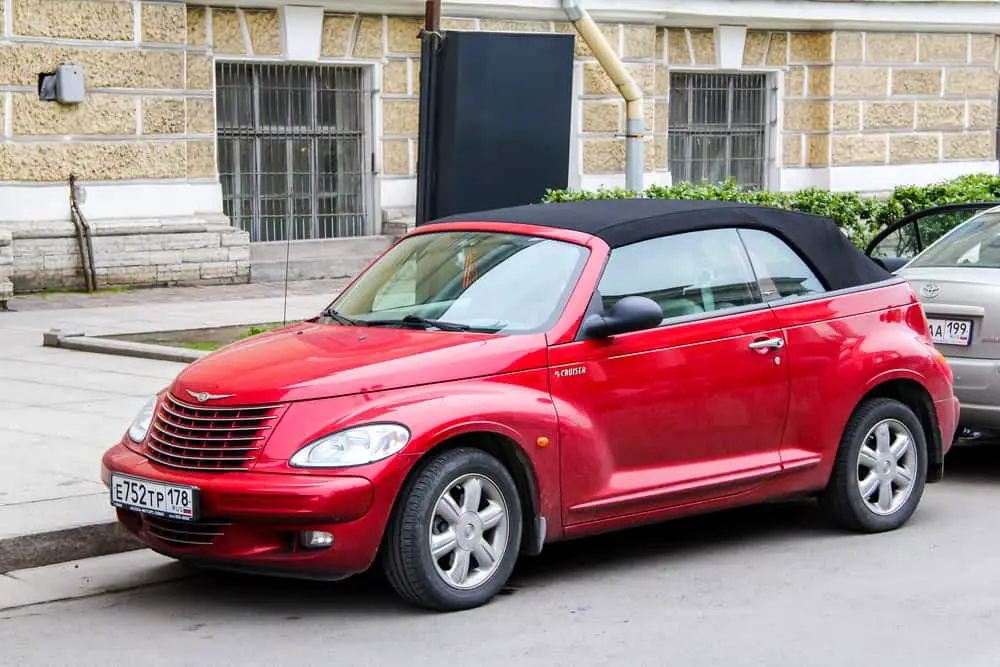 PT Cruisers have never been particularly popular among car enthusiasts. Many models come with quite a few issues, and some PT Cruiser years have been worse than others.
Reports of overheating, poor mileage, transmission problems, and a variety of other issues have been reported by Cruiser owners over the years.
Many people are familiar with the PT Cruiser due to its iconic looks, but it remains unpopular due to the issues it presents.
However, if you have your eyes set on a used PT Cruiser, keep reading to discover the worst PT Cruiser years to avoid. 
1. 2001 PT Cruiser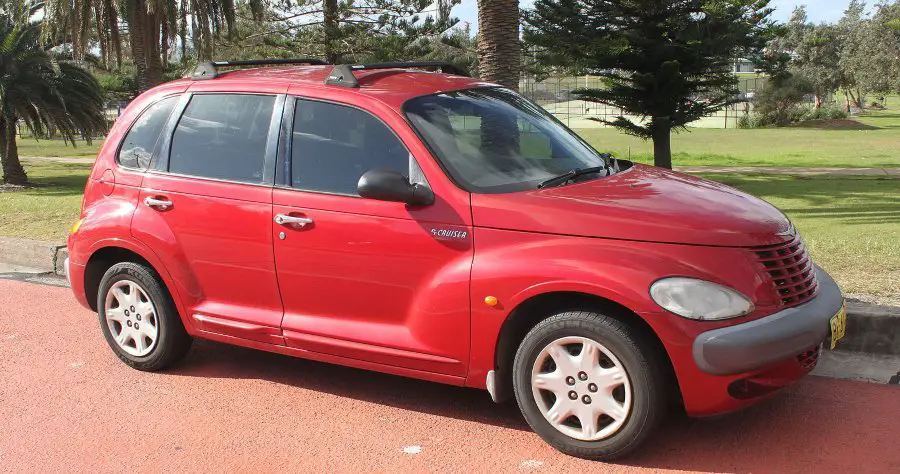 The year 2001 was still quite early on in the life of the PT Cruiser, so it's no surprise that this Cruiser isn't as well designed as some of the newer models. 
PT Cruisers are designed to have large amounts of space inside the vehicle while still maintaining a small and sleek design, but the year 2001 seems to have fallen flat on the design. Instead, the vehicle's back end is massive, causing the frame to bear too much weight. 
This design has affected the suspension and general operation of the vehicle hugely, making it one of the worst PT Cruisers currently on the market. 
Another downside to the 2001 PT Cruiser year is that the steering pulls hard to one side or the other. It causes major problems with trying to stay on the road, and the slightest bumps often send the vehicle railing to one side. Even when this PT Cruiser was new, it had issues similar to this, which is one reason it didn't sell the best initially. 
2001 PT Cruisers can only be bought used at this point, and most have had significant damage attributed to them due to prior manufacturer problems. In any case, you should definitely avoid the 2001 PT Cruiser.
Reasons To Avoid
Too much weight on the back end
Difficult steering
Unsupportive frame
2. 2003 PT Cruiser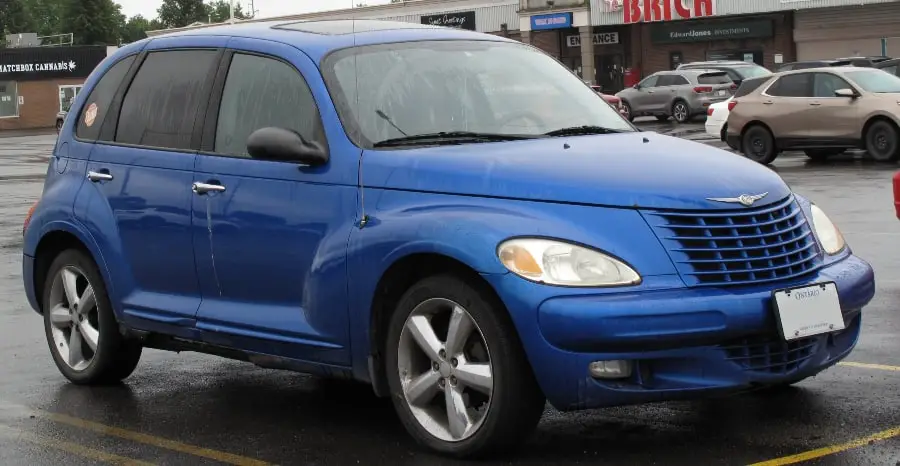 The 2003 PT Cruiser isn't much better than the 2001 version. Even though this Cruiser is two full years younger than the 2001 version, it seems like it has even more problems.
This PT Cruiser has a variety of commonly experienced problems, including bad transmission, overheating, cooling problems, and more. Nearly everyone who has owned a 2003 has found that they needed to replace something within only a couple of years.
Of course, when you purchase a 2003 PT Cruiser, it's guaranteed to have major issues. The most common issues that you can expect to encounter are transmission problems, steering problems, and cooling problems.
PT Cruisers are expensive and difficult to repair in many cases, especially when major problems, such as transmission, present themselves. It's not worth your time or money to purchase the 2003 version. 
Reasons To Avoid
Overheating
Bad transmission
Quick parts replacement
3. 2007 PT Cruiser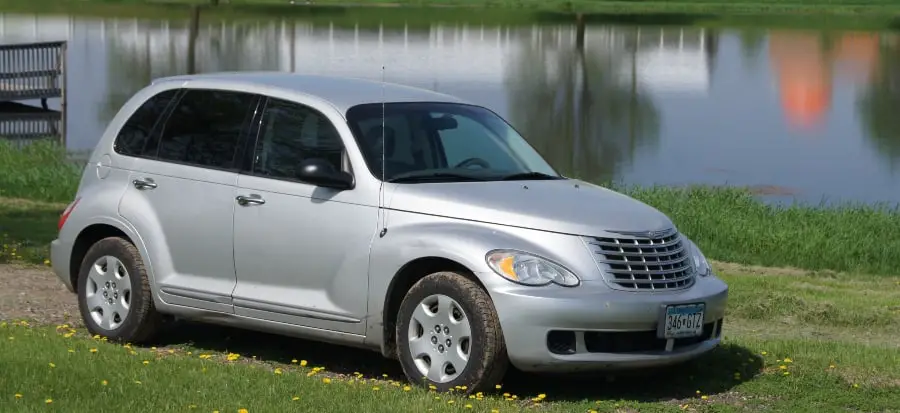 The 2007 PT Cruiser is another car that has been downright terrible. This year had many issues similar to that of the 2003 version — problems with the cooling system and transmission. In addition, cars began to present new problems as well. 
The tires on this PT Cruiser often come loose while driving, and many belts have fallen apart after minimal use. 
In general, the parts for this year of Cruiser have been made cheaply. The car was rapidly thrown together in an effort to get it out quickly, but this has left many purchasers of this vehicle disappointed and frustrated that they aren't getting their money's worth.
In addition, 2007 PT Cruisers featured a convertible top. This is one of the features that drew many people to purchase it. However, the convertible soon began to present issues, only opening occasionally. 
In many cases, the top had gotten stuck down, with many reports that the electronic system failed to bring it back up when it had been lowered. 
Many people are still buying vehicles that were made around this time, so use caution when purchasing a PT Cruiser from 2007. 
Reasons To Avoid
Bad cooling system
Cheaply made parts
Stuck convertible top
4. 2008 PT Cruiser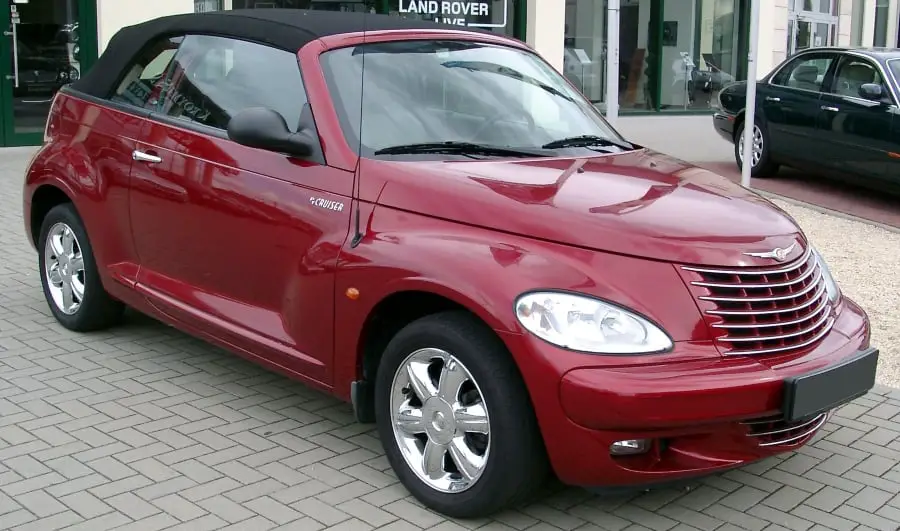 The 2008 PT Cruiser isn't as bad as the 2007 version but presents many similar issues. However, the main problem with this year of the Cruiser is that the interior materials have been extremely cheaply made.
The interior dash of this vehicle is easily weathered by the sun, and within only a few months, it can begin to crack. The same thing can be said of the seats, especially if they've been made from the imitation leather found in many of these vehicles around this year. 
Most of the interior design has been made from plastic rather than more durable materials, a problem that wasn't so prevalent in the earlier years of the Cruiser. In an effort to repair other problems, however, the manufacturers began making the interior of this vehicle significantly cheaper.
As a result, almost all of the 2008 versions of this vehicle that you can find are torn up throughout the interior of the vehicle. 
In any case, you should avoid this vehicle at all costs. 
Reasons To Avoid
Cheap materials
Imitation leather interior in most cases
5. 2010 PT Cruiser
The 2010 PT Cruiser has a lot better features overall than many of the earlier models. Currently, the 2010 model is the newest out of any of the models, but there are still some issues.
The worst things about this PT Cruiser model are the horrible gas mileage and limited space within the vehicle. 
This model only gets about 19 miles to the gallon (8 liters per kilometer), making it enormously difficult to drive the vehicle long distances.
There are hundreds of other vehicles of the same year that get much better gas mileage than the PT Cruiser, and as a result, many people have completely stopped purchasing this vehicle.
In addition, the 2010 version has significantly less space than some of the earlier models of this vehicle. Considering much of the purpose of creating the PT Cruiser was for the driver to feel like they were driving a bigger vehicle, this is a major problem. 
Reasons To Avoid
Poor gas mileage
Limited space
6. 2002 PT Cruiser
One of the most common issues with the 2002 PT Cruiser is that the radiators have frequently broken. This is a massive fix. It's difficult and costly to replace radiators and not something that you want to have to deal with if it can be avoided.
Another major problem with the 2002 PT Cruiser has been the suspension problems. This vehicle simply hasn't been well built, similar to both the 2001 and 2003 versions of it. 
The primary problem with the 2002 is that repairs need to be made too often. All vehicles need repairs at some point, and paying maintenance costs just comes with the territory of owning a vehicle. However, there have been reports of needing to replace the same part multiple times within a year, which is far too much. 
Now that so many years have passed since this vehicle was made, it'd be near impossible to find one that was in decent condition, even if you could find one before. 
Reasons To Avoid
Frequent replacement parts
Huge fixes
Poorly built
7. 2009 PT Cruiser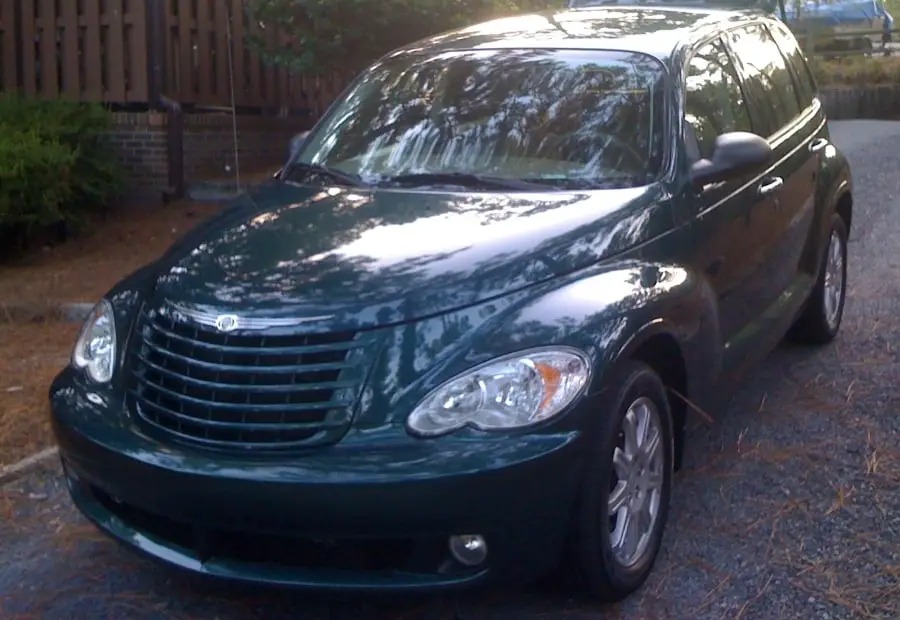 The major problem with the 2009 PT Cruiser is that, like many of the others that have come before it, it simply isn't reliable. There have been too many issues with this vehicle that have left the drivers stranded on the side of the road.
While this car does a great job of maximizing the space available and makes for a smooth ride, the reliability factor cancels this out. While it performs excellently on the comfort side, you won't be very comfortable needing to make frequent repairs on this vehicle.
Like some of the other years that have come before it, the 2009 PT Cruiser has had multiple parts break fairly quickly. The difficulty is also that many of the replacement parts have had to come directly from Chrysler, making us wonder how many of their vehicles have simply been poorly made. 
In many cases, buying parts directly from the manufacturer is expensive and a challenge to purchase and install. 
Additionally, the 2009 version has had frequent problems with the vehicle's internal computer system. Almost all newer vehicles are built with a small computer that operates the vehicle.
When this system isn't functioning correctly, there are hundreds of different things that can go wrong with the vehicle. This makes for a challenging time figuring out what the problem is and further expensive fixes. 
Reasons To Avoid
Frequent computer system problems
Unreliable
Final Thoughts
Hopefully, this article has given you a picture of what PT Cruiser years you should avoid. It's hard to read negative things about something you were excited about, but this is better than the alternative of spending tons of money on a vehicle that won't be reliable for you.
There are a few years of the Cruiser that were decent, but in general, you should avoid the PT Cruiser. The Cruiser only ran for about ten years, and most of the models that were made throughout this time presented too many challenges to make it worth your while to purchase.