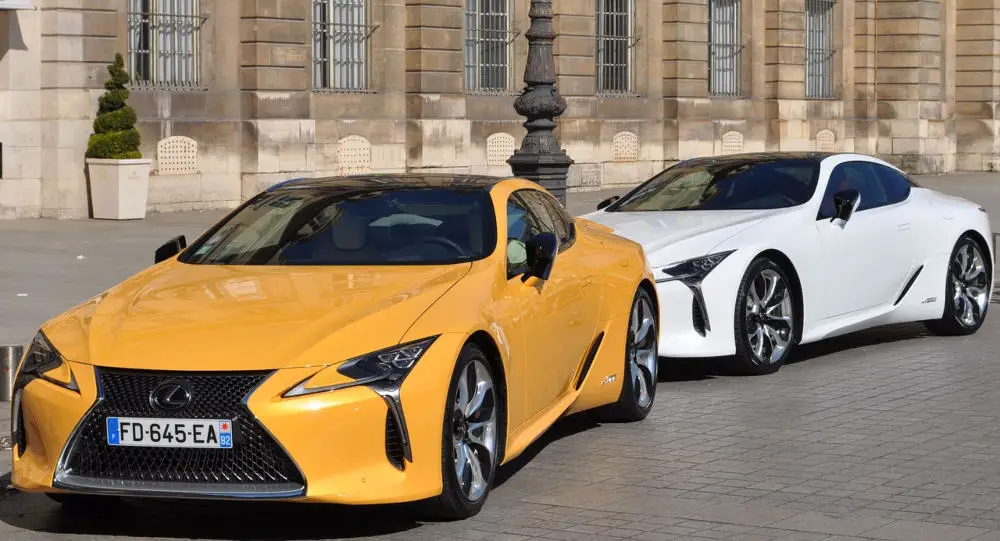 Lexus is considered one of the leading luxury brands in the automotive space and often outshines more established brands such as Audi and Mercedes-Benz.
Many attributes make a luxury brand, and Lexus ticks all the boxes. Year-on-year, the luxury brand confirms its luxury status through innovation, reliability, and performance.
Here are 7 reasons why Lexus is considered a luxury brand.
1. Consistently Wins Luxury Awards
Lexus is no stranger to winning luxury awards. The luxury vehicle brand was at it again in February last year when it won the award for the top luxury brand for the second year running at the JD Power 2022 Canada ALG Residual Value Awards.
Other awards won by Lexus were in the following luxury categories:
Premium Subcompact Utility – Lexus UX (3rd year in a row)
Premium Midsize Utility: Lexus GX (2nd year in a row)
Premium Midsize: Lexus IS (2nd year in a row)
Lexus won the "Most Trusted Luxury Brand" and "Best Overall Luxury Brand" at the Kelley Blue Book Brand Image Awards for 2016 and 2017, and News & World Report declared the Lexus RX as the best luxury SUV for the price in 2017. 
Lexus again won the prize for the 2nd most reliable premium car brand, behind Genesis, at the JD Power 2022 US Vehicle Dependability Study, with the Lexus NX, Lexus RX, and the Lexus UX winning segment awards. The study is based on owner responses three years after purchasing a new vehicle.
In a recent UK study, Lexus scored 98.4% in a reliability study for cars older than 5 years. You will rarely find an unreliable Lexus, as they are well-built machines.
Lexus stands out for being both reasonably priced and relatively "trouble-free," especially compared to other premium car brands. Lexus's reliability, durability, and dependability as a brand have garnered customer trust and loyalty in their vehicles and service.
2. Lexus Manufactures Luxury Vehicles
If you have had the pleasure of climbing into a Lexus, you would know that they are a luxury brand.
Take the Lexus LX 600 Ultra Luxury, for example; everything about this SUV screams luxury.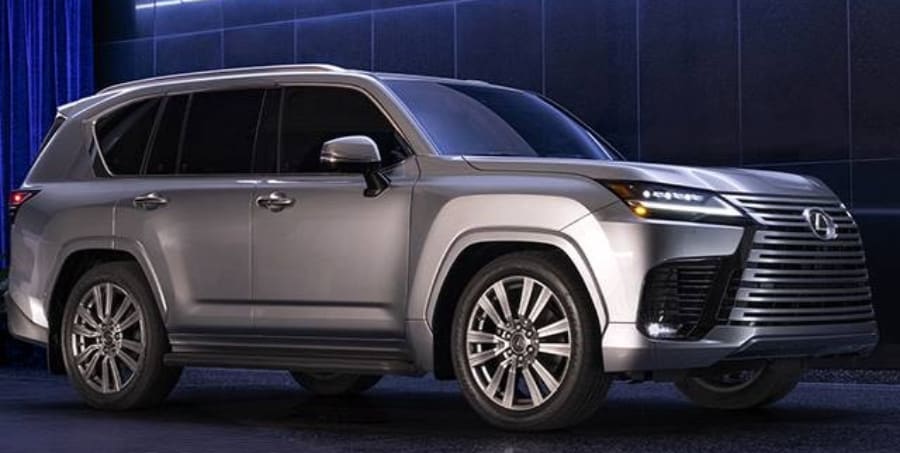 When stepping into the LX 600 Ultra Luxury, you are hit by the interior's opulence. Semi-aniline leather (diamond stitched) seats, open-pore wood trims, embossed headrests, massaging rear captain's chairs, a rear-center table, an armrest, and a sliding ottoman await your presence.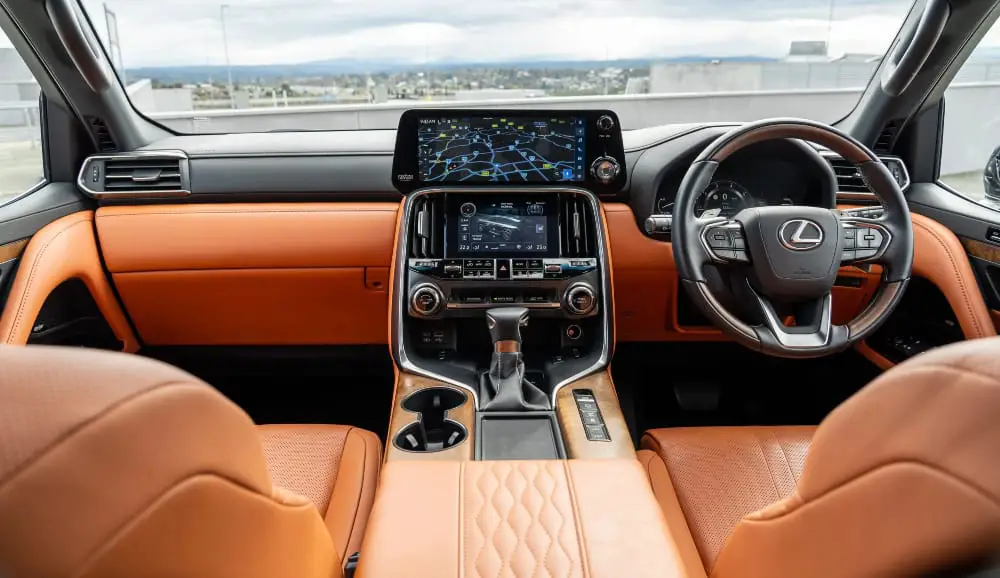 To add to the indulgence, how about adding a heated leather-trimmed steering wheel, 48° reclining seats (NASA-inspired) to transport passengers in their most natural state while interacting with a rear-seat entertainment system, and a power tilt-and-slide sunroof for those more interested in the outside world.
Throw in standard features like headlamp washers, heated outside mirrors, windshield wiper de-icer, a blade taillamp, 22-inch forged alloy wheels with a silver finish, and a trusty cool box.
Once in a Lexus, you don't want to get out, especially when you are busy using the available ambient illumination with pre-selected options, which include sunset, rainforest, and waterfall themes.
3. Powerful Engines
Any luxury automaker must fit powerful and well-designed engines in their luxury models. What's the use if a car is built with a luxury interior and exterior but doesn't have elegant power to back up the investment in luxury?
Luxury is having a car that responds to your foot's instructions, transporting you fast and gracefully to your destination without worrying about "a lack of." The Lexus LX 600 Ultra Luxury comes with a twin-turbocharged V6 engine that produces 409 hp and 479 lb.-ft of torque.
The Lexus IS 500 F Sport Performance is fitted with a 5.0-liter Naturally Aspirated V8 engine distributing 472 hp capable of a 4.4 second 0-60 mph. The top speed is a credible 149 mph (240 km/h).
The Forbes-rated Lexus LS comes with an in-house developed twin-turbo V6 engine capable of producing 416 hp. The LS does 0-60 mph in 4.6 seconds. The Lexus design team implemented Formula 1 technology in the engine's overall design, such as laser-clad intake valve seats and straight intake ports.
The entry-level Lexus IS 300 is fitted with a 2.0-liter turbocharged In-line 4 engine kicking out 241 hp. Lexus IS 300 AWD has a V6 engine capable of producing 260 hp, which is paired with a six-speed transmission with paddle shifters.
Best-selling Lexus models, the Lexus RX crossover SUVs (RX 350 and RX 350L), are fitted with 3.5-liter V6 engines pushing out 295 and 290 hp, respectively. The hybrid RX 450 models each push out 308 hp.
Because Lexus is Toyota's luxury car division, the engines found in luxury Lexus models are all naturally aspirated or turbocharged versions of Toyota engines. So, instantly, we know that Lexus engines are super-reliable if Toyota is involved in the powertrain process.
The most powerful engine produced in a Lexus to date is the "engine of the decade," the naturally aspirated 4.8-liter V10 ILR-GUE sports edition engine found under the hood of the Lexus LFA. The finely-tuned engine delivers 553 hp and produces a sound that rivals the best luxury sports car models.
4. Lexus Is Big On Safety
Lexus is big on luxury components but, at the same time, big on safety. A luxury car is nothing without safety features, as driving in safety is a luxury in itself.
The Lexus Safety System 2.0 ensures that Lexus owners are safer on the roads:
| Lexus Safety Feature | Description Of Safety Feature |
| --- | --- |
| Pre-Collision System With Pedestrian Protection | The radar and camera system detects a vehicle, bicyclist, and pedestrian ahead and helps automatically stop the Lexus from a potential frontal collision. |
| Intelligent High Beams | When the road is clear ahead, the Intelligent High Beams default to high-beam mode illuminating the road until it detects the head or taillamps of vehicles ahead before switching to low beams. |
| Road Sign Assist | A built-in camera scans road sign info straight to the Lexus instrument panel while also displaying speed limit data. |
| Lane Tracing Assist | Monitors the visible lane markings or path of the vehicle in front to help keep the vehicle centered in the lane by providing steering assistance. |
| Lane Departure Alert With Steering Assist | A high-resolution camera determines the position of the Lexus within a lane. Should a lane departure be detected (at speeds more than 32 mph), the system will send out visual, audible, and vibrating warnings. If the driver fails to respond, Steering Assist will take corrective measures by pulling slightly on the steering wheel. |
| All-Speed Dynamic Radar Cruise Control | Camera and radar technology helps the car to maintain a preset speed and a safe following distance from the vehicle ahead. Whether on the highway or in bumper-to-bumper traffic, the system detects if you are getting close to the preset distance and will slow down your vehicle accordingly until the road clears. |
5. Implements Luxury Technology
Luxury is having certain technology available which makes your life, in this case, your driving experience, more pleasant. Luxury is having technology work for you, and Lexus implements a fair bit of technology to assist and keep you safe on the road.
The Lexus LS range of luxury vehicles provides the user with the following innovative technology:
12.3-Inch Touchscreen Color LCD Multimedia Display
Performance Instrumentation with Sliding Bezel
WI-FI Connect With AT&T
Integrated Streaming (Amazon and Apple Music)
Lexus App: Features Remote Connect ability to start the engine, schedule a service, and receive vehicle alerts and reports.
Lexus 12-Speaker Premium Audio System
Drive Connect: Includes Google Points-Of-Interest data, Intelligent Assistant (Hey Lexus) featuring voice command, and Destination Assist.
SmartAccess with Push-Button Start/Stop
Mark Levinson 23-Speaker (2,400 Watt) Quantum Logic Immersion Reference Surround Sound (Optional)
Wireless Apple CarPlay
Wireless Android Auto
Active Sound Control
Active Sound Cancellation
Dual Zone Climate Control
Power Rear Sunshade
USB Ports (6)
24.0-Inch Head-Up Display (Optional)
Digital Rearview Mirror (Optional)
Panoramic Rearview Mirror (Optional)
Lexus also implements very helpful driving assist technology in the Lexus LS 500h AWD model, which includes Advanced Drive and Advanced Park features.
Advanced Drive monitors surroundings on a controlled-access highway and automatically controls the acceleration, braking, and steering of the vehicle while also offering hands-free options.
Advanced Park takes control of your steering, acceleration, gear changes, and braking and parks your Lexus for you, whether parallel or reversing into a tight space.
Lexus goes over and beyond in ensuring that once you climb into one of their vehicles, you are treated to a luxury experience, with the convenience of technology at your fingertips.
6. Customer Service Is Legendary
Lexus employs a type of "high touch" customer service that is direct, personal, and aimed at building meaningful relationships with its clients.
The fact that Lexus has always rated high regarding customer experience is a testament to the mantra of all Lexus employees called "omotenashi," which translates to "warm hospitality" in Japanese.
We live in a consumerism age where customer service is exceedingly crucial, as one bad experience will result in one less client and a lot of bad press on social media. However, luxury brands often drop the ball after the sale, not Lexus.
Lexus scored a high 94.1% in a recent after-sales client satisfaction report conducted in the UK, beating other luxury brands like Mercedes-Benz, Audi, and land Rover by over 10%.
Whenever you visit a Lexus dealership, you can expect friendly service, a comfortable lounge area with free Wi-Fi, and an expresso on tap.
7. Lexus Is Lauded For Being A Luxury Brand
When Forbes rates your model as a luxury vehicle, you know you are part of a luxury brand. Forbes included the 2022 Lexus LS in its "Best Luxury Cars For 2022" list, and we fully agree with the inclusion.
When you share a luxury vehicle list with models such as the 2022 Audi A8, 2022 BMW 7 Series, 2022 Volvo S90, and Mercedes-Bens E-Class, give yourself a pat on the back.
Lexus is also the proud official sponsor of the 2022 Esports Awards, and Esports CEO Michael Ashford had this to say about the brand after the partnership announcement:
"It's an honor to build with a luxury automotive company that always challenges our platform to build the best experience for attendees and viewers globally. Whilst it's our fourth year with Lexus, it's our first year of delivering a best-in-class event in Vegas alongside them."
To further cement its luxury brand status, the iconic Madison Square Garden Sports (MSG) confirmed the luxury auto brand as the "official luxury partner" and "luxury vehicle" of Madison Square Garden, which includes an official partnership with the NBA's New York Knicks and the NHL's New York Rangers.
"Black Panther: Wakanda Forever" premiered last month, and guess what luxury brand featured on the red carpet? Luxury car brand Lexus was on hand to greet VIP guests, movie cast members, and celebrities.
The new 2023 Lexus RX 500h was the main attraction, featuring a panther claw on the hood and the backdrop for the paparazzi's camera flashes.