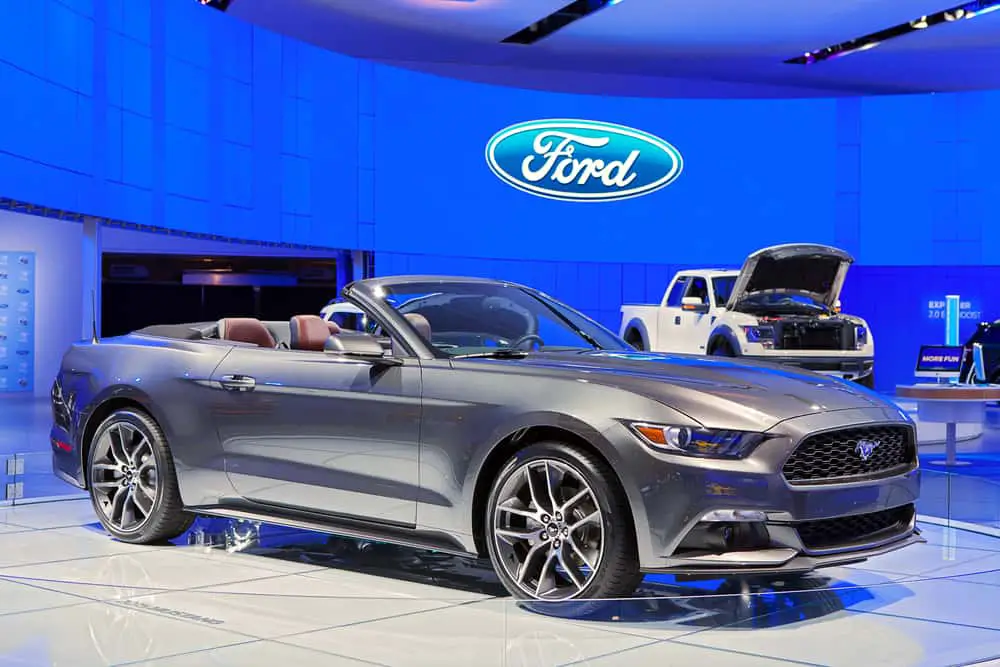 Consumer preferences have changed how automakers build trucks, S.U.V.s, sedans, etc. Ford is a company that has adapted its vehicle designs to cater to the needs of its loyal clients, especially in the truck department.
Gone are the days of the workhorse truck, today, light trucks are fitted with only the best technology, super-fast engines, serious off-road ability, and luxury elements.
Here are 7 reasons why Ford is so expensive.
1. The F-150 Is The Best-Selling Truck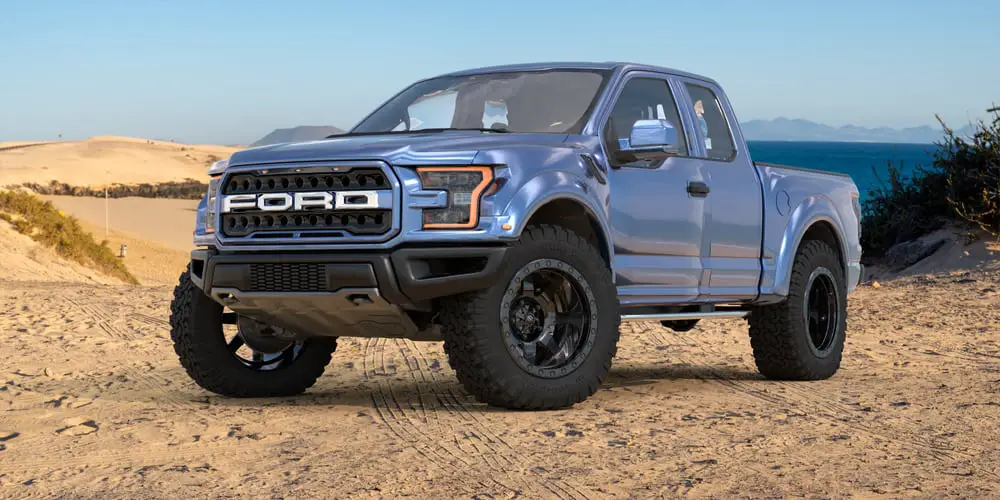 Americans love Ford trucks. According to the statistical website statista.com, the F-150 sold the most units in 2021.
When a car brand's flagship model sells like hotcakes, it results in more funds to improve next-generation models, which drives up the price of future units even further.
The ever-popular Ford F-series has been well-supported over the years, and the demand has stayed constant, which allows Ford to constantly improve the range and price them accordingly.
The F-150 is a well-designed, high-tech luxury truck, and the demand currently outweighs the supply of these units. When a luxury item is scarce, people are willing to spend large amounts to own it, often at a higher price than similar items in a specific market.
When demand outweighs supply, as it does with many Ford models, prices tend to balloon, especially if the product is a well-built Ford.
If the F-150 isn't what you are looking for, Ford has you covered, as they have a wide selection of trucks, S.U.V.s, and road cars in various trims to suit your budget and style.
2. Innovative And High-Performance Engines
Ford builds high-performance engines that cost a lot of money to design and build. For example, the 3.5-liter EcoBoost V6 paired with a 10-speed transmission has a power rating of 400 hp and 500 lb. ft of torque. This specific engine delivers a best-in-its-class tow rating of 14,000 lbs.
Special technologies, such as variable camshaft timing, turbocharging, and direct fuel injection, are found in the EcoBoost engines, resulting in more power, less mechanical friction in the engine, lower exhaust emissions, and a fuel economy that doesn't empty your bank account when filling up.
Low-speed torque, a direct result of these implemented engine technologies, results in less downshifting while in low gears, as the engine is powerful enough to accelerate from low speeds.
Ford's PowerBoost engines are found in the Ford F-150 Hybrid and form the perfect combination of gas and electric power.
Featuring a 3.5-liter V6 engine capable of producing 430 hp and also comes with an additional power supply in the guise of an onboard generator activated via the engine.
The onboard generator is available in a standard 2.4 KW or optional 7.2 KW system, which owners can use to power T.V.s, microwaves, hammer drills, laser printers, space heaters, saws, etc.
Ford calls it 'Pro Power Onboard." The technology gives customers additional power by turning the engine into a generator.
Power is delivered to outlets in the cabin and a panel in the truck's bed. An innovative inverter turns engine power into energy.
Customers looking for more power, and less luxury, can choose from the more construction-orientated Ford Super Duty, which includes powerful engine options such as a Turbo Diesel 6.7-liter V8, 6.8-liter V8, and a 7.3-liter V8.
3. A Wide Selection Of Trims
Ford offers a wide range of trims on their trucks, and each one comes in at a different pricing point according to which trim option you choose. For the 2023 F-150 models, clients get to choose from 8 trims:
F-150 XL
F-150 XLT
F-150 Limited
F-150 Lariat
F-150 Platinum
F-150 King Ranch
F-150 Raptor
F-150 Tremor
Each trim choice comes at a different price, which is why Fords are so expensive. The F-150 XL has a starting price of $33,695 compared to the F150 Limited, which starts at $84,910.
Adding optional items to your chosen trim will increase the price indefinitely. The Limited trim includes everything, whereas the XL is the basic model with standard features.
Adding extras, such as Lane Keeping System, Sync 4 (Enhanced Voice Recognition), bucket seats, a B.L.I.S. system, or a tailgate step to the XL trim will up the price considerably. The availability of trims and the opportunity to accessorize your Ford vehicle makes Ford expensive.
4. Safety Features And Driver-Assistance Technology
Ford is big on safety. Safety features and driver-assistance technology contributes to a Ford model's overall cost. Ford's Auto High-Beam Headlights technology automatically lights up the way when recognizing fading light.
Ford's Pre-Collision Assist is an automatic collision prevention system that helps minimize potential crashes with other motorists as well as people on foot, whereas the Post-Collision Braking Sensor brakes when it recognizes that an accident is occurring.
Blind Spot Information System (B.L.I.S.) technology helps warn you of any car moving into your Ford's blind spot, which is super-helpful on busy highways.
The Lane-Keeping System sounds an alarm when you're not staying in a lane, and Cross-Traffic Alert keeps an eye out for multidirectional traffic when you reverse your Ford. Parking is a breeze with the help of Ford's Active Park Assist.
Technology such as Intelligent Adaptive Cruise Control (A.C.C.), 360° cameras, and Rear Parking Sensors ensure that driving a Ford is as safe as possible. Safety features and driving aids automatically add to any vehicle's selling price, and Ford fits many of these.
5. All About Luxury, Technology, And Features
Ford is all about implementing a wide array of features and technology in their vehicles, making them as comfortable a ride for the owner as possible.
The Ford Bronco S.U.V., depending on the trim, is a 4×4 that screams power, luxury, and helpful technology, when fitted with the following:
Speaking of luxury, when you invest in an F-150 Limited, you will be treated to a 12-inch Capacitive Touchscreen, Built-In Navigation, and a Bang & Olufsen Unleashed Sound System. 
Throw in a wireless charging pad, a V12 PowerPoint, rain-sensing wipers, a pair of leather bucket seats, and a steering wheel that's heated for good measure. You realize that Ford is next-level regarding comfort, features, and technology.
The other point that makes some Ford models (Ford F-150 Raptor springs to mind) so expensive is that they are built to be off-road specialists fitted with several trail modes.
Features that hike up the price of these off-the-beaten-track-ready models are sport-tuned shock absorbers (Fox live valve internal bypass shocks), 5-link rear suspension (Panhard rod), powerful twin-turbo 3.5-liter EcoBoost High Output engine delivering 450 hp, matched with hill and trail assist.
6. A Trusted Brand
Ford is a brand with loyal customers and is widely regarded as a trusted brand. At the recent 26th Annual Automotive Loyalty Awards, Ford walked away with the Overall Loyalty To Make award. 
Car manufacturers with the best customer satisfaction and repurchase rates receive this prestigious award. Ford has the highest customer loyalty rate in the market thanks to the success of its trucks, S.U.V.s, and the unforgettable Ford Mustang, which is now offered as the Mustang Mach-E.
Ford has been trusted to produce vehicles for the American people for over a century. That trust in Ford products has led to more innovation, performance, and overall quality of Ford units, inflating the price considerably.
Brand loyalty is standing in front of two similar vehicles and paying more for one over the other because you have trust in the brand that produced the more expensive one. The number of customers who return to buy another car from the same manufacturer indicates a manufacturer's brand loyalty.
Ford is blessed with a lot of customers who only buy Ford vehicles.
7. Fords Are The New Luxury Family Sedans
Gone are the days of manufacturing a single-cab, long-bed pickup truck made for hard grafting only. Consumers' needs have changed, and auto manufacturers like Ford have taken notice.
Today, Ford pickup trucks can seat 5 people comfortably, essentially evolving into the 'new' family sedans of America with their luxurious interiors, impressive performance levels, and overall driving pleasure.
Creating space for the whole family, adding awesome towing ability, and throwing in the same level of luxury as dedicated luxury family sedans (Toyota Camry Hybrid, Lexus ES 350, and your Subaru Legacy), Ford vehicles have become a family favorite.
Dads want to take their families on off-road adventures. Moms want to transport their families in luxury. Ford trucks fit both parents' wishes by offering 4×4 vehicles equipped with trims to make some "luxury" sedans hang their grills in shame.