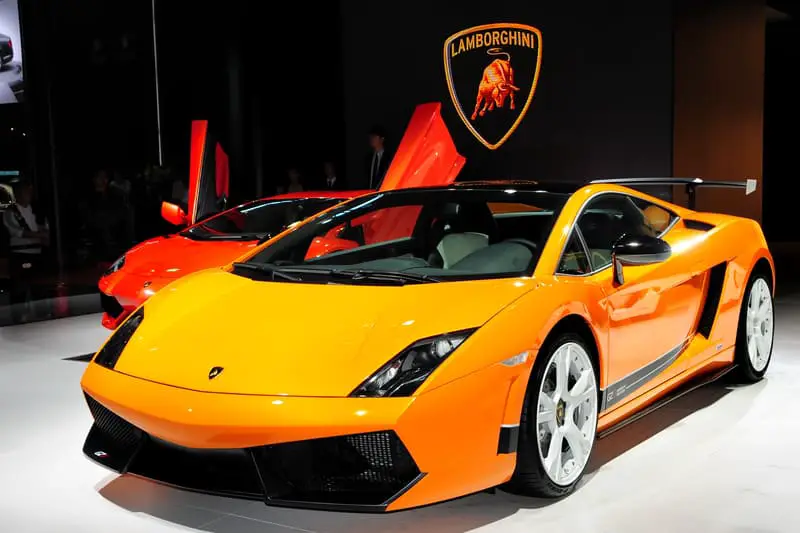 Ever dreamed of owning a Lamborghini? You're not alone; many car enthusiasts dream of owning such a flamboyant work of art.
Lamborghinis are extremely popular sports cars and a status symbol of the rich and famous.
Here are 7 reasons why Lamborghinis are so expensive.
1. It Is A Luxury Sports Car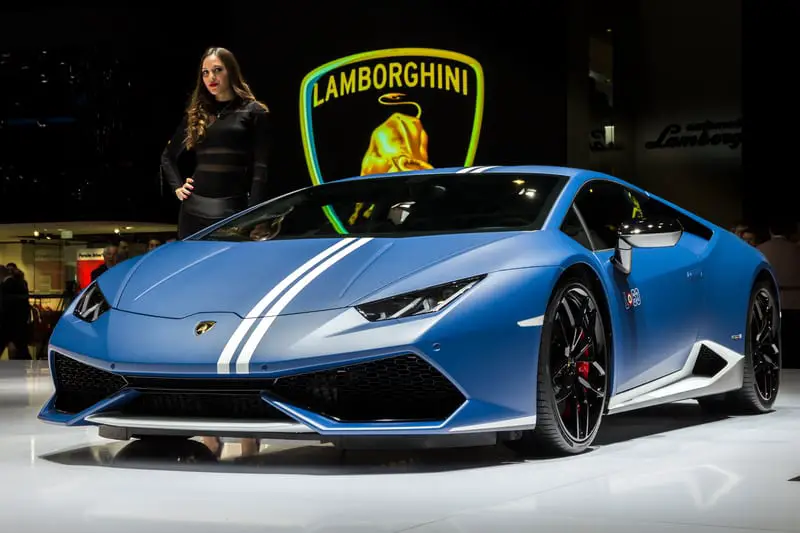 Lamborghini founder, Ferruccio Lamborghini, had one goal in mind when he started Automobili Lamborghini: creating a sports car to compete with Ferrari.
The luxury sports car rivalry was born out of a disagreement between Ferrucio and Enzo Ferrari regarding the clutch of a Ferrari he purchased from the soon-to-be rival Italian sports car maker.
Enzo stated that the clutch was not the problem, but rather that Ferrucio "don't know how to drive a Ferrari," insinuating that Ferrucio broke the clutch through bad driving.
After the heated exchange, Lamborghini told Ferrari he would never buy his cars again and declared he would "build the perfect car."
From the outset, Ferrucio created luxury sports cars to compete with other "faulty" Grand Turismo cars of the era and improve on their shortcomings by delivering the perfect luxury sports cars.
The rest, as they say, is luxury exotic sports car history. No best sports car list is complete without featuring a well-built Lamborghini. 
2. Lamborghinis Are Collectors' Items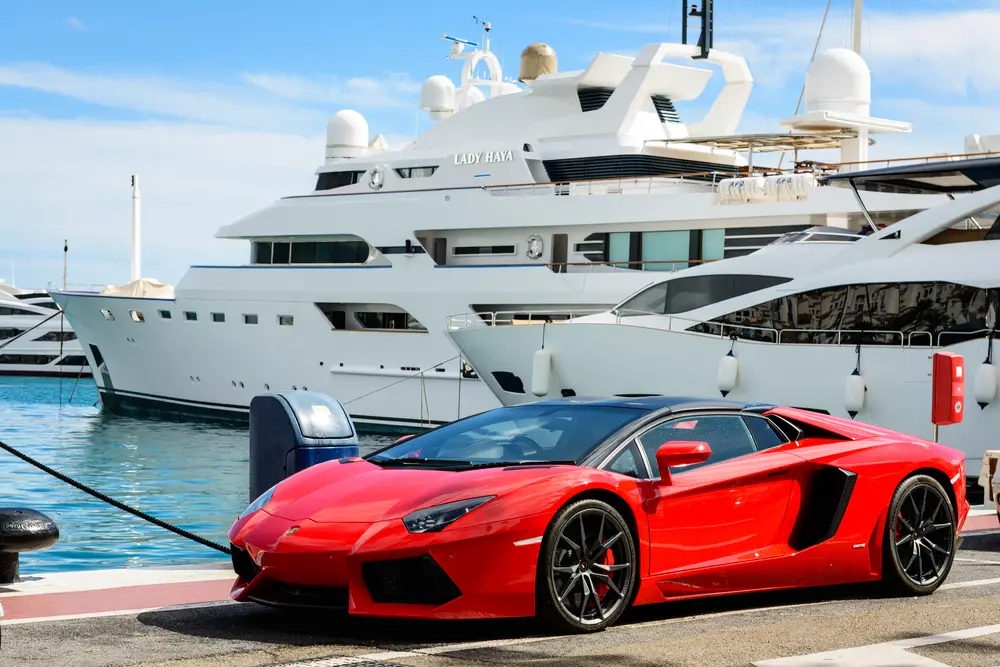 Yes, most people on planet earth know what a Lamborghini represents, what it looks like, and that it's a performance luxury sports car. But how many people have seen a Lamborghini racing down a local street?
Lamborghinis are not mass-produced vehicles. Some models consist of a handful of units, making them collectors' items from the date of release, which is one of the reasons why they're so expensive. Since the start in 1963, only 70,000 Lamborghinis have been produced.
The age-old adage of supply and demand is the business model of Lamborghini. Motor enthusiasts' desire to buy a Lamborghini outweighs the number of Lamborghini models available, which keeps Lamborghini on the expensive side.
Even if hundreds of thousands of people can afford to buy a Lamborghini, hundreds of thousands of Lamborghini models will never be available, increasing the demand to own a Lamborghini.
Currently, Lamborghini's flagship car is the Avendator (2011-Current), the Urus (2019-Current), and the more affordable Huracan (2014-Current). These cars can be ordered to make, so clients pay Lamborghini beforehand to make them a model.
Special edition models of the above models are limited and more expensive, with Lamborghini controlling the production numbers. Any exotic car collector looks for the following 3 variables:
The age of the car
Mileage of the car
Condition of the car
A car's rarity kicks the value into the stratosphere. The fewer models are available, the higher the resale value. And Lamborghini is a master of creating a limited-production masterpiece.
People want what they can't have and will pay over and above the normal price to obtain it. Hence the sell-on value of a used Lamborghini can be higher than the purchase price due to the car's rarity.
Lamborghini released the much-hyped limited-edition Veneno in 2013 and 2014 to celebrate the 50th anniversary of the Lamborghini brand. Lamborghini made 13 Veneno models with a selling price of $4 million. Today, these models change hands at $8 million and above.
Another case in point is the Lamborghini Reveton limited edition 2007 model. Lamborghini built 20 units, and even though it was mechanically similar to the Murcielago models of the time (which sold for a little over $300,000), these models sold for a staggering $1.5 million each.
To celebrate 50 years after releasing the industry-changing Countage model at the 1971 Geneva motor show, the company decided to manufacture a limited number of 112 new Countach LPI 800-4 models to be delivered to customers in the third trimester of 2022.
As expected, the new Countach LPI-800-4 models were sold out at $2.64 million a unit before the model even had a chance to premiere. That's the demand for a Lamborghini, seen or unseen. Thanks to the new Countach, the company netted a monstrous $295 million in under one week.
3. The Cars Are Assembled By Hand
While most automakers are churning out cars assembled in factories fitted with robotics that wouldn't look out of place in the I, Robot movie, Lamborghini relies on human craftsmanship when delivering state-of-the-art racing machines.
The Lamborghini factory is located in a small Italian town called Sant'Agata Bolognese. Here, all workers are trained in-house and encouraged to upskill themselves once they have mastered a certain skill set.
When you purchase a Lamborghini, besides the fact that you are about to own one of the best sports cars on the planet, you can also be sure that your model was assembled by hand. Lamborghini bodies and body parts are pre-painted before they arrive at the factory.
Lamborghini Aventador models are each painted by a single master spray painter to ensure the highest paint consistency. Outsourced manufacturers supply engines. The engines don't arrive assembled; it gets assembled by hand before being tested before installation.
Each model has its own assembly line. The only robots you will find in the factory are the one that drops the bare Lamborghini bodies on the specific assembly line and another that flips the Lamborghini upside down when required.
One upholstery shop is in charge of all interior designs, which include door panels, leather seats, and such. The fabrics get tested for display consistency in a specially designed light booth before being cleared onto the respective assembly lines.
Before being delivered, a finished Lamborghini undergoes the following:
Camera and laser test to ensure that every piece of the car is perfectly aligned
A 40-minute dyno run at 110 mph to test that car is mechanically perfect
A 20-to-30-mile test drive
The attention to detail is astonishing and refreshing in a world that threatens to give robots the reign
4. A Symbol Of Status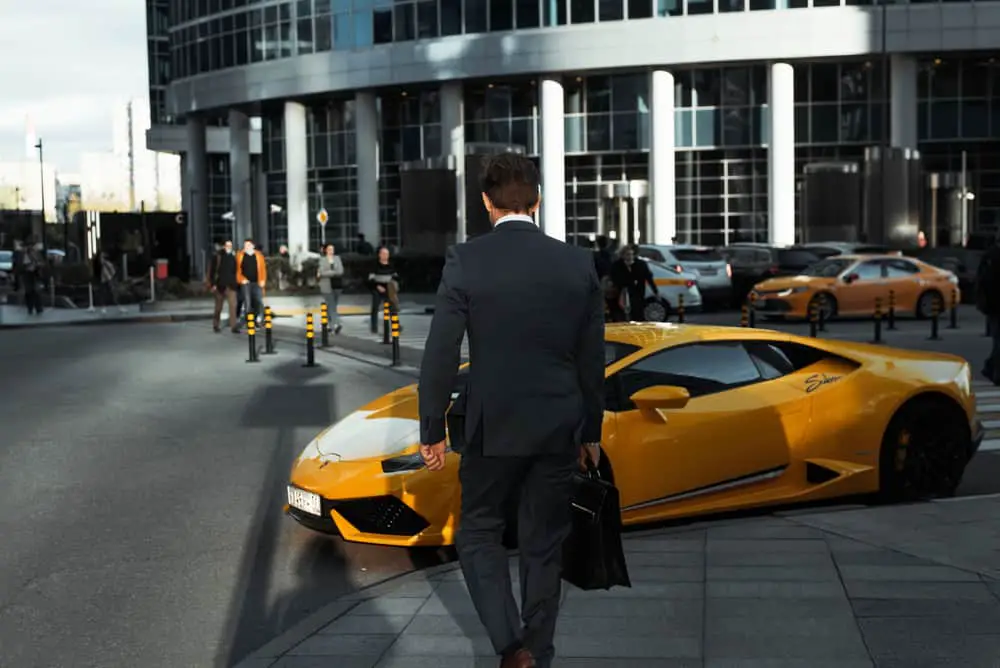 Lamborghini has been turning heads since releasing its first models, such as the 350 GT, in the mid-60s. Over the decades of building quality sports cars, Lamborghini has firmly established itself as a car owned and driven by people of wealth, fame, and status.
Not everyone gets to own one due to purposefully low production levels of limited and special edition models. Still, you can bet your bottom dollar that most people on earth won't mind being seen driving one.
Celebrities and sports stars have done nothing but further Lamborghini's status as a symbol of success by investing heavily in the brand. Lamborghini's target market is wealthy individuals who want to spend money on a car that screams, "I have arrived!".
Here's a list of celebrities who owns a Lamborghini:
Kanye West – Lamborghini Aventador
Floyd Mayweather Jr. – Lamborghini Aventador
Chris Brown – Lamborghini Aventador
Justin Bieber – Lamborghini Aventador
Nicki Minaj – Lamborghini Aventador
Cristiano Ronaldo – Lamborghini Aventador
Sean Combs – Lamborghini Gallardo
Pierce Brosnan – Lamborghini Gallardo
Soulja Boy – Lamborghini Gallardo
50 Cent – Lamborghini Murcielago
Celebrities love cars, have money to burn, and only the most stylish will do. Jay Leno probably owns the most impressive car collection of any famous person, and his collection is valued at $100 million.
Apart from classics such as a 1936 Duesenberg Walker Coupe (valued at $20 million), a self-designed 2006 Eco Jet, and a 1994 McLaren F1, Jay Leno owns a 1967 Lamborghini Miura P-400 with an estimated value of $3.5 million, a 1986 Lamborghini Countach, and a Lamborghini Gallardo.
5. High-Quality Parts Are Expensive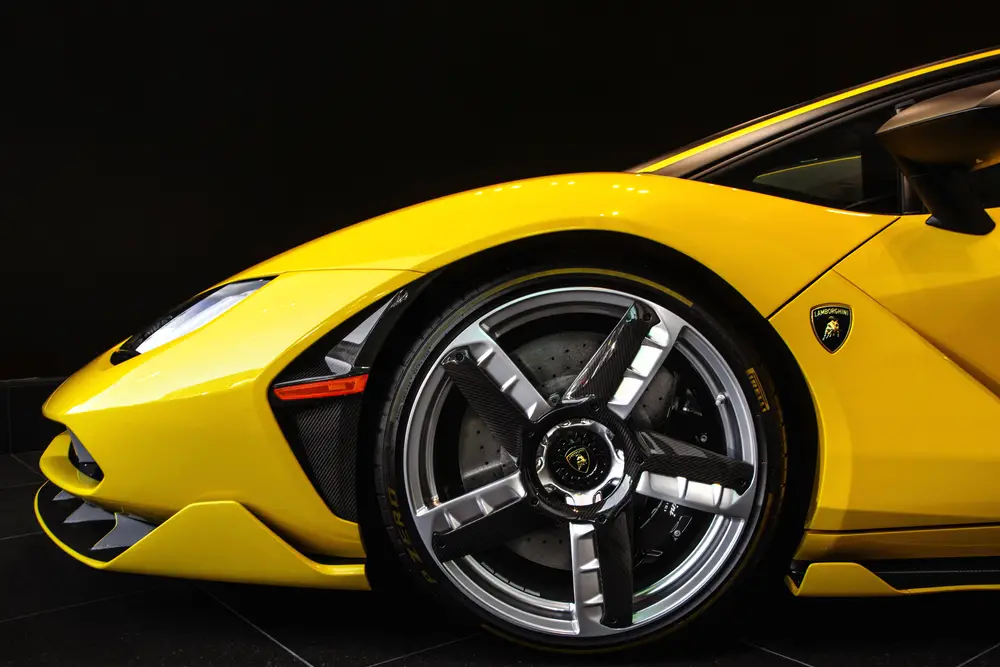 Lamborghinis are made with only the highest quality performance and luxury parts available. While the price varies depending on the model, even the cheapest models cost at least $95,000 to produce.
Lamborghinis are made with revolutionary carbon fiber designs, full-grain Napa leather seats, Bang and Olufsen sound systems, specially built aspirated V12 engines, Haldex all-wheel drive systems, intricate engine management systems (LIE), and world-class suspension and high-performance braking systems.
Lamborghini spares no expense in ensuring you get the perfect car inside and out, regardless of the model you choose.
6. Lamborghinis Are High-Performance Sports Cars
Most Lamborghinis are aesthetically beautiful and well-designed sleek exotic sports cars. The dazzling appearance that instantly alerts the viewer that it's a Lamborghini they're ogling at is one of the factors that pushes up the price.
The other important factor is what's under the hood. The performance of a sports car is as important as its looks. Lamborghini has a history of pushing boundaries concerning the performance of their models:
The Lamborghini Diablo (1990 to 2001) was one of the first street-legal sports cars to break the 200mph barrier, thanks to its 5.7-liter V12 engine capable of producing 485 hp.
The Lamborghini Murcielago (2006 model) boasts a 6.5-liter V12 engine pushing out between 630 to 660 hp.
Lamborghini Aventador SVJ has a top speed of >217mph (0-62 mph in 2.8 seconds) thanks in large to its 6.5-liter V12 engine's 760 hp output.
Even the "smaller" Lamborghini Huracan Evo is fitted with a powerful 5.2-liter V10 engine capable of delivering 630 hp, with a top speed of >202mph (0-62mph in 2.9 seconds).
Ensuring optimal sports car performance costs money, and lots of it is factored into the selling price. Every Lamborghini model is fitted with a high-quality, high-performance engine.
7. The Cars Can Be Custom Made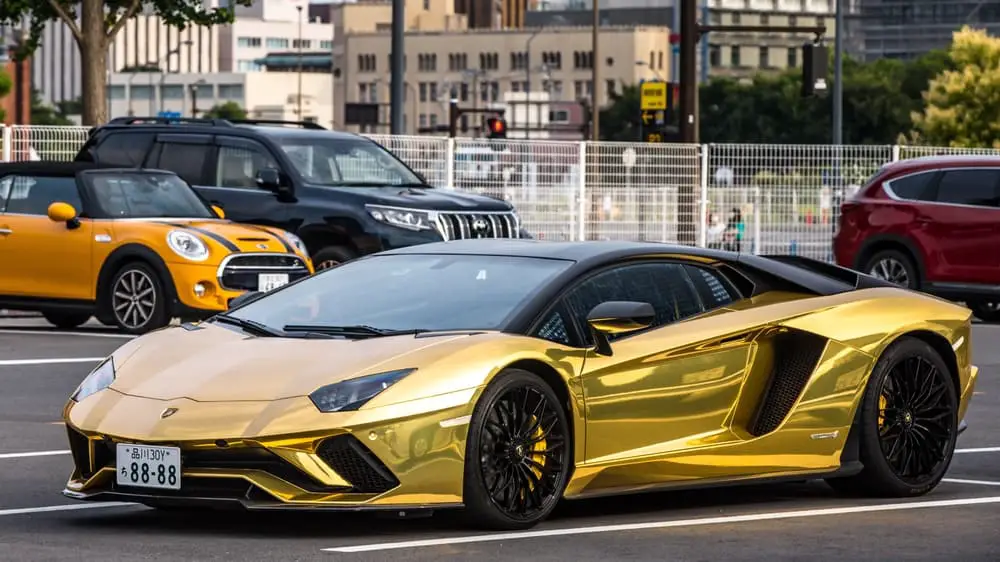 The final reason why Lamborghinis are so expensive is that buyers can customize and accessorize their cars. Available through Lamborghini's Ad Personam customization program, clients can create their own unique Lamborghini in the following ways:
Choose from an "infinity of possible combinations" such as the color of the car, the materials used in the construction, how the logo is presented, what kind of seat leather is to be used, what kind of rims, or if you want to add Forged Composite carbon fiber into your car's design.
Customization automatically increases the cost of the unit.