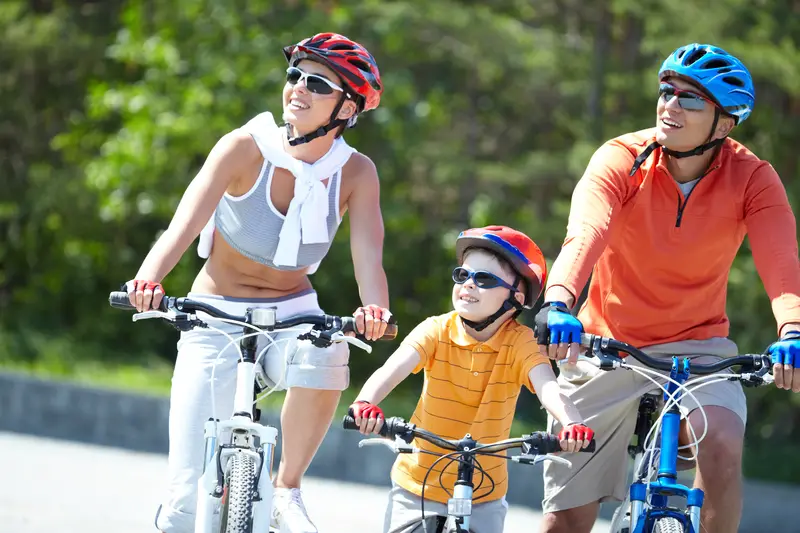 When you go out for a bike ride, you always wear your helmet in order to stay safe, but did you know that there are other forms of headwear that can go under it for more functional reasons? 
That's right, there are a number of different choices when it comes to cycling headwear and today we are going to take a look at a small selection of them to find out what you should wear under your bike helmet. 
The 3 best things to wear under a bike helmet is:
Cycling Cap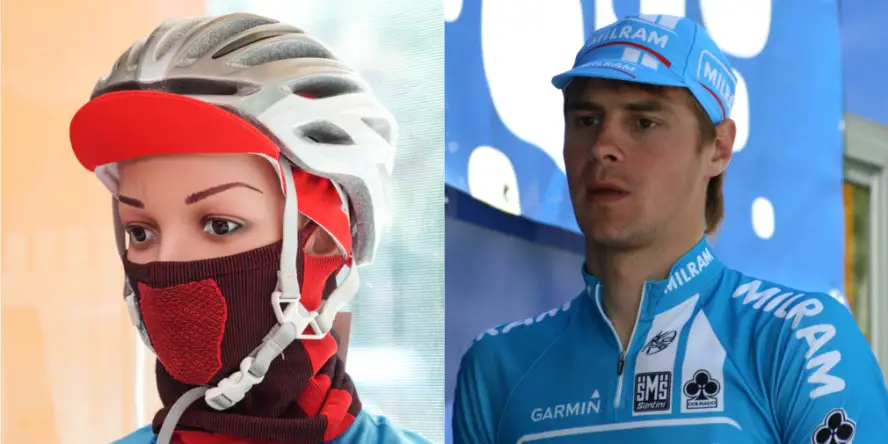 The first and most obvious choice when it comes to multifunctional cycling headwear, the cycling cap has been a staple of the professional and amateur cycling world for decades.
Before helmets were a legal requirement in the professional peloton, riders in races such as the Tour de France did not usually wear them, instead they opted for the cycling cap. 
This was of course an incredibly dangerous choice as cycling caps do not provide the same level of protection to your head in a crash, but there are some great advantages to wearing them under your helmet these days. 
To begin with, the cycling cap is a comfortable item of clothing to wear as its soft fabric allows it to sit nicely on your head without fear of it falling off (which is something that could happen at high speeds if it were not tightly fitting). Secondly the functional aspects of a cycling cap can be really helpful whilst out on a ride.
Cycling caps are usually made with a 'peak' at the front of the hat, this peak is often a moveable piece of firm materials that can act as a sun guard and prevent the need for expensive sunglasses in the Summer. It can also act as a rain shield in the wetter months of the year. 
How To Wear Your Cycling Cap
There are two ways in which you can wear a cycling cap, and both have their advantages, firstly wearing your cap with its peak facing downwards is the best way to keep your eyes protected from sunlight and rain.
Having your peak facing down is also a more aerodynamic way of wearing you cycling cap as it allows wind to pass over your head more efficiently than any other way of wearing it. 
Having your peak up is usually something that is reserved for when visibility is poor, such as a fogy day or when riding amongst the clouds at altitude.
It isn't as aerodynamic or as protective for your eyes, however you'll be thankful that you can wear like this when you can't see what's coming up ahead of you on a mountain. 
Snood
The cycling cap may the most popular thing for cyclists to wear under their helmet, but there are some other choices including a snood.
A snood is a thick piece of stretchy fabric that you can put around your neck and face in order to keep yourself warm on a cold day. They are also very popular amongst runners. 
Snoods became popular in the late 2000's as people looked for ways of keeping themselves warm whilst exercising, they instantly became a hit with athletes around the world that saw them as the cheapest and most effective way of protecting their facial area from the cold.
For cyclists, the wind can be a cruel enemy during the fall and winter months, when you hurtle down a mountain at high speeds the wind can be unbearable and cause physical damage to your skin at times.
Having something to protect your face during this period of the year is a very good idea, they can also be removed and stored easily if you find yourself getting too warm.
How To Wear a Snood 
As we have touched upon, the snood is deigned to go over your head and around your neck primarily, thus acting as a makeshift scarf.
The neck is an area that can get extremely cold when out on a ride as it is often one of the few parts of your body that is left exposed to the elements. 
Once around your neck you can do what you please with a snood, the best thing to do is to pull it over the back of your neck and around your face, making sure you leave room for your eyes to poke out of course.
This just offers that extra level of protection that other items like a cycling cap can't give you. 
Nothing
Of course, if you're anything like the majority of the professional peloton these days you'll be thinking 'why would I ever want to wear something under my helmet?' and you're perfectly entitled to think this.
There are many reasons why many people don't think they need anything under their helmet, mainly being something relating to the fact that you already have a hat on your head when on your bike.
Your helmet alone is sufficient protection against any crashes, with them usually being relatively comfortable to wear. If you own a pair of cycling sunglasses (Oakley's etc.) then you also don't need the eye protection that a cycling cap can give you. 
If you're anything like me, you'll get incredibly warm whilst out on the bike and never need to wrap up any warmer than you normally would in the winter. With this in mind, a snood may seem like a ridiculous addition to your cycling closet. 
So, after a short look into the various options that are currently available when it comes to under-helmet headwear you may no find yourself feeling more informed when it comes to making a decision as to what you should wear under your bike helmet. 
Whether you decide to go for a cycling cap, snood, or nothing at all underneath your helmet always make sure that you wear your helmet whenever you step foot on the bike. Helmets are designed to protect you from accidents and are becoming increasingly more stylish at the years go on too.