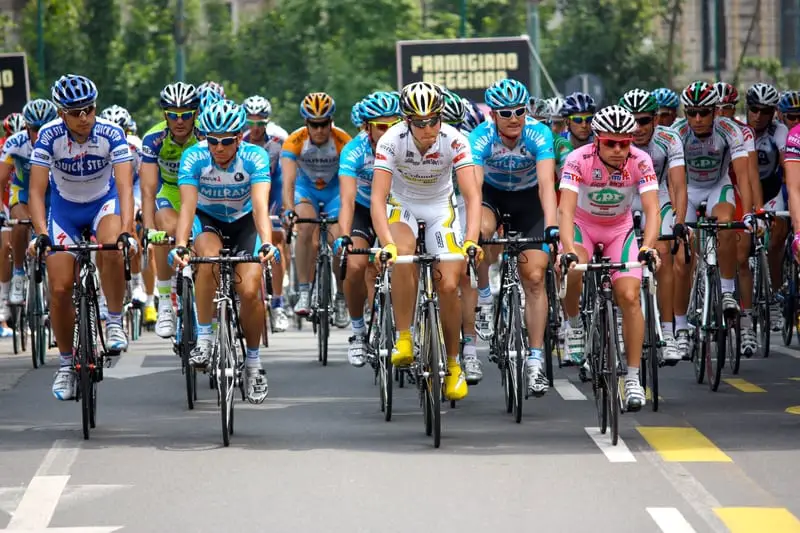 If you have read any of my previous pieces, you'll be familiar with the fact that cycling is not an individual sport and that riders in the team all have different roles during each race.
Some riders specialise in climbing, sprinting, or being a leader at a stage race, that allows them to go for race wins throughout the season. 
Other riders, whilst still having certain qualities that define them as a rider, may not be good enough to take a leadership role within the team and are better suited to supporting their leaders in racing (or perhaps their best trait is being a team player).
These riders are known as 'domestique's', and there to support their team leader in the toughest parts of races. 
A domestique is essentially a luxury teammate that will use all of their energy in service of their team leader. A domestique is not supposed to win races when working in service of their leader and will commit themselves working for the team over any personal glory.
Today, we will be taking a look at what it means to be a domestique in cycling, why they matter, whether they ever win, and discussing who the best in the world is. 
The Role of a Domestique
As we have alluded to already, the role of a domestique is to act as a loyal servant to the team, doing whatever it is that the team manager asks of them. 
There are many different kinds of domestique, all with a different job to do for the team. In the mountains the main role of a climbing domestique is to ride on the front and set a tempo that their leader is comfortable with, or to chase down any attacks by their rivals.
Working as a domestique is seen as a right of passage for many young riders. 
On the flat, there are rouleurs such as Tim DeClercq that will sit on the front for most of the day, ensuring that the pace is kept steady, and no breakaway can escape the peloton.
There are also lead-out riders that are in place to protect the team's sprinter until the last moment possible.
The penultimate rider in the lead-out train is considered the best of these riders for the team as they have the job of delivering the sprinter to the line where he can fight it out with the other fast men for the win. 
In short, a domestique is basically a teammate. 
Why Do They Matter?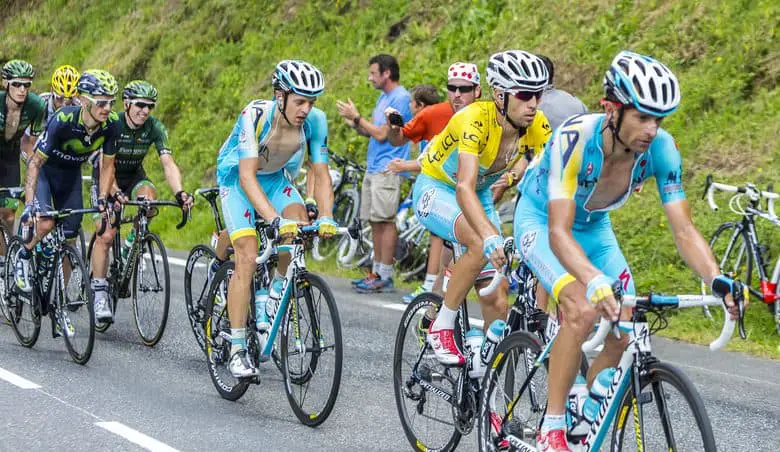 Whilst some do not think so, cycling is very much a team sport, with intricate tactical decisions having to be made throughout a day's racing to ensure the best possible outcome for the team.
With this in mind, a team needs to be able to pick which rider will be their designated leader for the day, meaning that the rest of the team will be riding in support of that rider for the entire stage as they aim to achieve a certain objective. 
A leader cannot possibly work for themselves all day, as if they were to sit riding on the front for the early parts of the stage, they would likely tire faster and not be able to compete when the racing heats up.
For this reason, a leader needs dedicated domestiques to do the hard work for them before setting off on their own much later in the day. 
A brilliant example of why domestiques matter was seen on stage 11 of the 2022 Tour de France. Team Jumbo – Visma used this stage to set their entire team against the beleaguered Tadej Pogačar, using them to constantly attack the Slovenian in the valleys and climbs.
Eventually, it would be just the two leaders left and Jonas Vingegaard would attack one last time and distance Pogačar for good. Whilst the Dane put the final nail in the coffin, it was the excellent work of his team that put him in the position to do so. 
Do They Ever Win? 
The life of a domestique might not sound very appealing right now, and to some extent it isn't.
These riders work for other people for the majority of their racing careers and very rarely get the opportunity to show what they can do as individuals, making the role a tough but rewarding one in itself. 
Most domestiques see the success of other riders on the team as their own in equal measure, with most true leaders reflecting these sentiments in their post-race interviews.
Sprinter Mark Cavendish is widely known for heaping praise on his team whenever he tastes success. Whilst this must be nice to hear, it does not have the same impact as winning for yourself. 
Despite all this, there are rare occasions that domestiques can ride for themselves. These chances mainly come about through some kind of adversity for the team though, such as the leader crashing or falling ill and having to leave the race.
On the whole, this isn't a good thing for domestiques as their main role disappears in those moments, but they may now get chances to join breakaways or attempt to sprint for themselves. 
These opportunities are rare, but they do sometimes happen. 
Who Is The Best Domestique In The World?
It is hard to pick a single domestique that we can totally declare as the best in the world, simply because there are so many kinds of support rider within the modern peloton.
For this reason we have selected 3 riders (one climber, rouleurs, and lead-out man).
Sepp Kuss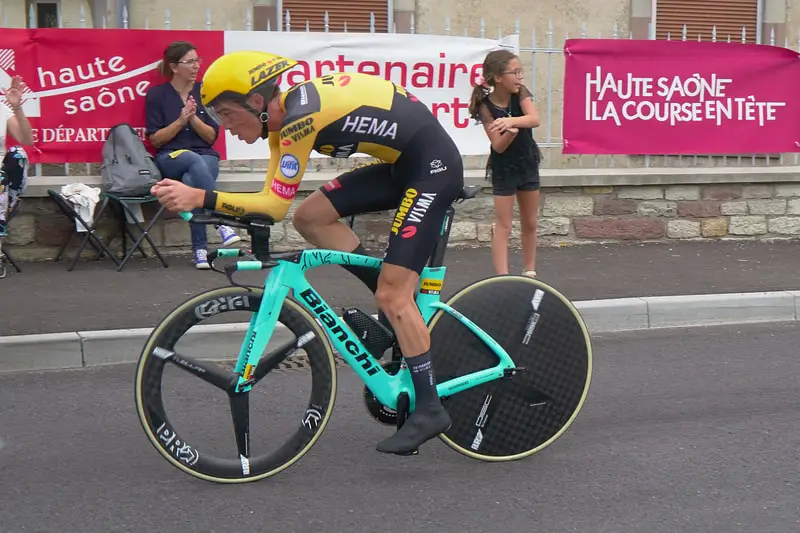 American climber Sepp Kuss has made himself almost indispensable for his two leaders Jonas Vingegaard and Primoz Roglič.
Kuss is an example of a climber that can set a high pace on tough climbs and chase down attacks with relative ease, he is usually there very late into the climbs, giving his leaders a major advantage over their rivals. 
Tim DeClercq
The man known as 'El Tractor' is the ultimate rouleurs domestique. The Belgian can ride on the front of the peloton for hours and keep even the strongest of breakaway within sight.
His work is rarely seen by some, but he is invaluable to his Quickstep – Alpha Vinyl team. 
Michael Mørkøv
Danish lead – out man supremo Michael Mørkøv has long been the best in this line of work.
The final man in the Quickstep – Alpha Vinyl train for sprinters such as Mark Cavendish, Fabio Jakobsen, and Sam Bennett in recent seasons has helped his leaders to countless victories.
The Dane was instrumental in delivering Cavendish to his 4 stage wins in the 2021 Tour de France, and even grabbed himself 2nd place on one stage to prove his strength. 
There we have it! Now you know just what a domestique is in cycling, next time you watch a race you can wow your friends with this newfound knowledge.