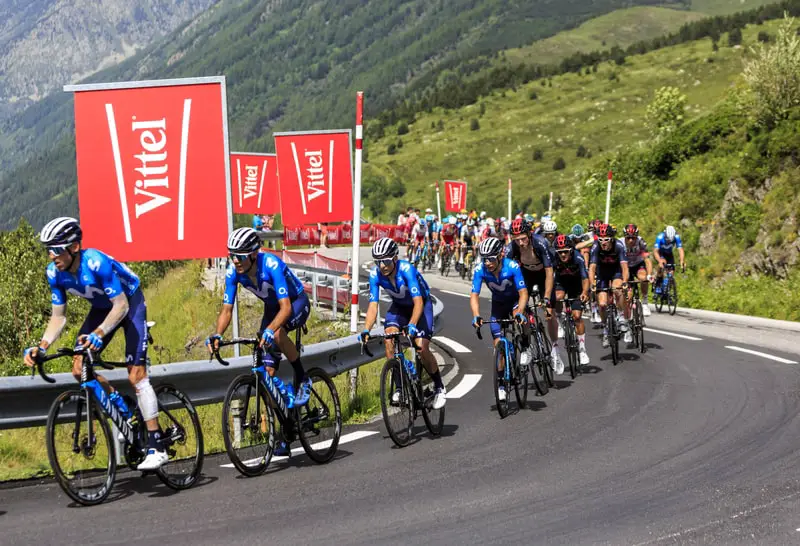 In the world of professional cycling, there are plenty of fantastic places that races take us to, but none are more awe inspiring than the high mountains.
These peaks show us the scale of our world and conquering them just what humanity can achieve when they want to achieve something.
Climbers encapsulate this free spirit and take it with them out onto the roads of the greatest events in cycling, and today we will be looking at the best climbers of all time. 
This was an incredibly difficult list to pick as each of these riders offer various styles and characteristics that make/made them stand out from the crowd, despite this I have whittled my large shortlist down to 10 riders who we will be discussing in this piece. 
Here are the 10 best climbers in cycling history.
10. Chris Froome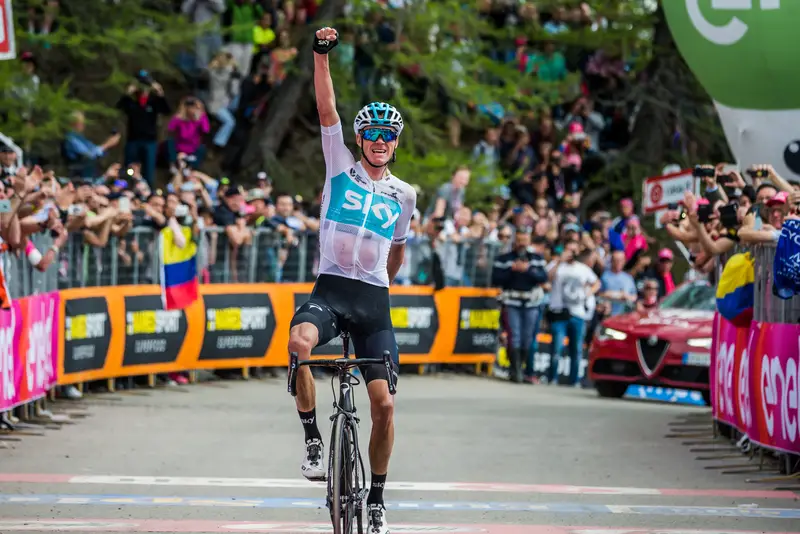 Born in Kenya to a British family, Chris Froome began his rise to the pinnacle of his sport as a domestique to the famous Bradley Wiggins, with the two being continuously at odds during the 2012 Tour de France that the latter won.
It was clear for all to see whom the stronger climber of the British pair was though, and Froome got his chance to lead in 2013. 
Froome started the race as the favourite and would go onto claim the yellow jersey in Paris, the first of four triumphs at the race.
Despite his clear talent many believed that Froome hid behind his immensely strong Team Sky outfit for the majority of his career and never truly showed what he could do. 
His unorthodox climbing style baffles many pundits to this day, with the Brit remaining seated for most of the climb and riding with his elbows out like few else have before or after him.
Maybe I felt an urge to include a Brit in this list, but Froome is the best the country has produced in my opinion. 
9. Tadej Pogačar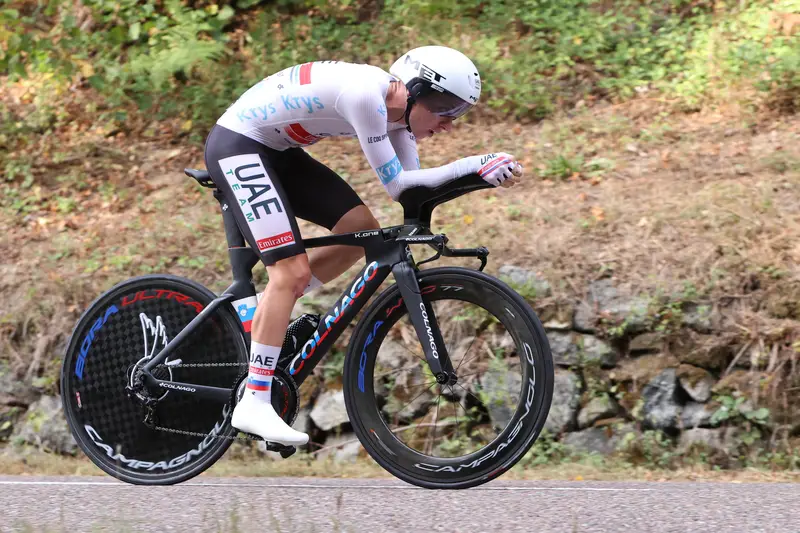 Some may say it's too soon to include a rider such as Pogačar in a list such as this, with the Slovenian being just 24 years old and having nowhere near the level of achievements as some others we'll be looking at today. 
To this I say "wait and see" because it is clear for all to see that Pogačar is a generational talent, he already has three Grand Tour winners' jerseys on his palmares and will almost certainly add more in the near future.
He may have missed out on the Tour de France this time around, but he will be hungrier than ever to regain his crown in 2023, which I fully back him to do. 
Pogačar climbs in a way that excites the fans, which is something that had been lost for some time in the world of professional cycling.
He is a throwback to the styles of riders from past eras and isn't afraid to attack when he sees an opportunity to put time into his rivals, this is what earns him 9th place on this list (he'll probably be higher in a few years). 
8. Alberto Contador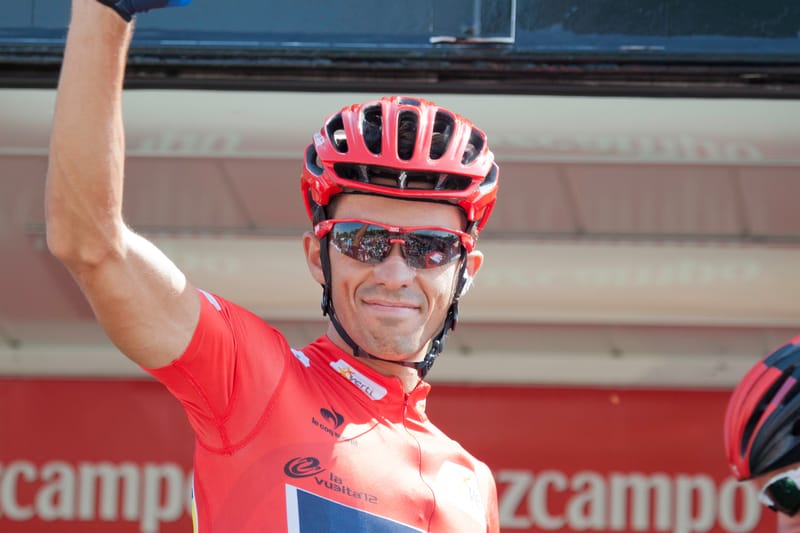 Before there was a Pogačar, the best attacking climber of the previous generation was 'El Pistolero', Alberto Contador. A Spanish native harking from the capital of Madrid, it is fair to say that he had some controversial moments during his storied career. 
Contador came to the fore after a chasm was left in the sport following the retirement of Lance Armstrong (who at that time still insisted he had never doped).
The first sign of his climbing prowess was seen in 2007 when he was riding for Team Discovery Channel, following a first doping scandal Contador came back fighting and won a hilltop stage of Paris – Nice. 
Eventually Contador blossomed into the finest Grand Tour racer of his generation and went onto win a series of races before once again being implicated in a doping scandal. The Spaniard was stripped of both his 2010 Tour de France win and 2011 triumph at the Giro d'Italia. 
Contador was undoubtedly the best climber from his time but is not a rider I like to glamourise. 
7. Lucien Van Impe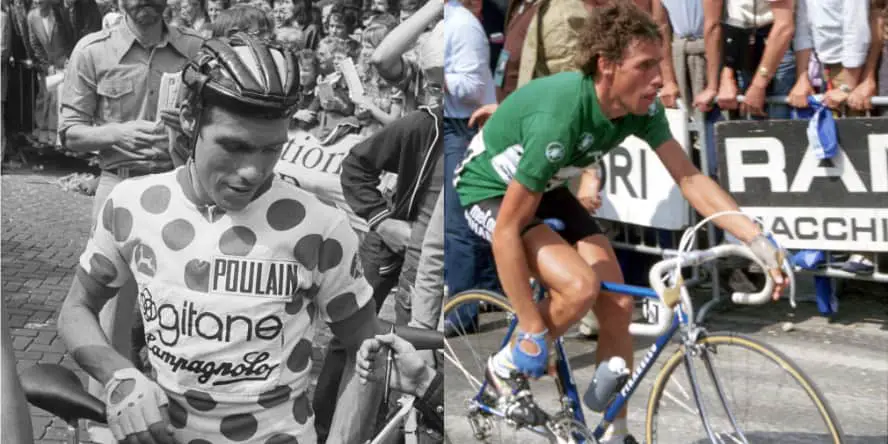 Coming from a country such as Belgium, that has a relatively low topography one would not expect one of the finest climbers in history to hail from the country. Step forward, Lucien Van Impe, the winner of the 1976 Tour de France. 
A sensational climber in his prime, Van Impe raced in an era stacked full of talent and would likely have won more than one yellow jersey had the emergence of Bernard Hinault not occurred.
Van Impe was a better climber than Hinault though and proved his prowess in the high mountains by taking 6 polka dot jerseys as the race's best climber. 
Van Impe had a very good relationship with the next rider on our list and was actually handed his first professional contract as a result of a recommendation from the rider in question. 
6. Federico Bahamontes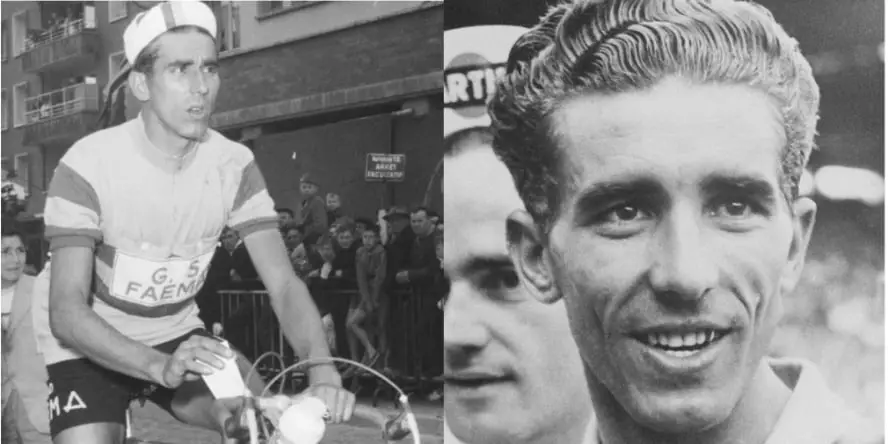 The rider in question goes by the name of Federico Bahamontes, a Spanish climber that went by the nickname of the 'Eagle of Toledo' during his racing days thanks to his ability to soar up the climbs like and eagle. 
Like Van Impe, Bahamontes held the joint record for the most polka dot jersey won at the Tour de France with 6 to his name (the record was beaten in 2004 by Richard Virenque).
Van Impe actually stated at one point that he did not wish to break the record set by his friend and mentor Bahamontes out of respect for the Spaniard's achievement. 
In 2013, Bahamontes was declared the greatest climber in the history of the Tour de France by the newspaper that created the race L'Équipe. I am far too young to have witnessed the Spaniard race, so I'll have to trust the papers on that one. 
5. José Manuel Fuente
One of the reasons that people hold climbers in such high regard is that they really do not know what is going to happen whenever they hit the base of the climbs.
They could either perform like mountain goats or sink like a ship destined for the bottom of the ocean. No rider epitomised this more than Spanish legend José Manuel Fuente. 
Fuente was regarded for his strength very young into his life and held the nickname 'El Turango' which represented his strength in Asturian.
The Spaniard raced alongside some of the greatest names in the history of cycling and often put them to the sword, including none other than Eddy Merckx who once claimed that his rival was the greatest climber in the history of the sport. 
Fuente could certainly have won more without Merckx around, but despite the relative dominance of the Belgian he still managed to take two Tour de France stage wins as well as 4 climbers jerseys at the Giro d'Italia.
His only Grand Tour wins came at his native Vuelta a España, with Fuente winning both the 1972 and 1974 editions. 
4. Charly Gaul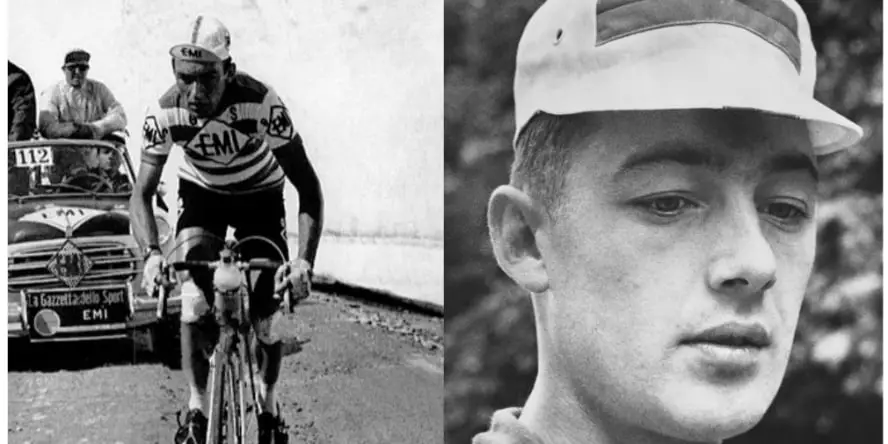 Hailing from a country such as Luxembourg, it is no surprise that Charly Gaul felt a draw to the mountains from a young age. Weighing in at an incredibly light 64kg, Gaul was destined to become a great climber. 
Nicknamed 'The Angel of the Mountains' thanks to the way he glided up climbs, Gaul was revered by the world of cycling.
His finest hour came in the 1958 Tour de France where he would take the overall victory after winning an impressive 4 stages during the race. Gaul also tasted success in Italy with him twice winning the Giro d'Italia in 1956 and 1959. 
The end of Gaul's life was a tragic one though, as the former yellow jersey winner became somewhat of a recluse and slowly began to lose his memory before passing away in 2005. 
3. Gino Bartali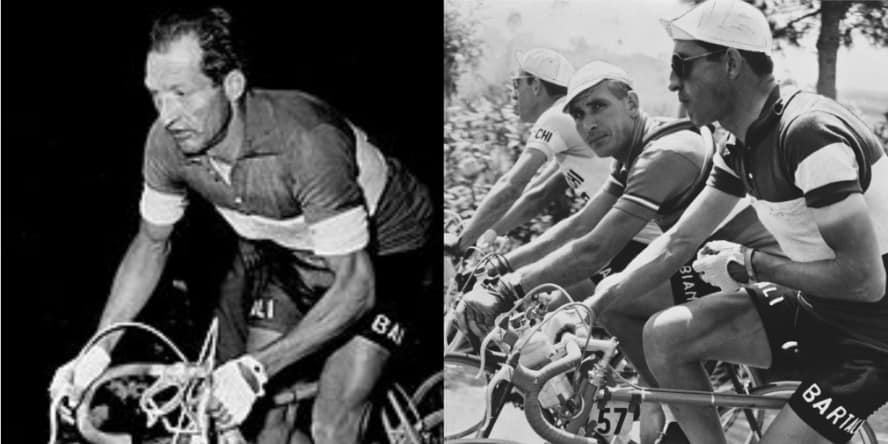 The final three on this list are all Italian and it was nigh on impossible to separate them at times. It had to be done though, with the 3rd placed rider on our list being the legendary Gino Bartali, one half of the greatest cycling rivalry in history. 
Bartali came from a poor background and had to work hard to make his dream of racing professionally a reality, it was clear from the start that he was destined for greatness though.
At the time that Bartali raced, the Giro was seen as a bigger race than the Tour (especially for Italian riders) and so his major triumphs came at his home Grand Tour. 
Bartali won 3 Giro d'Italia's and 2 Tour de France's during his illustrious career and it could have been many more if not for the arrival of a certain Fausto Coppi. The Italian climbed in a very regimented manner, with him rarely leaving the saddle on the climbs. 
It is said that by winning the Tour de France in 1948, Bartali prevented a communist uprising from occurring in his home country, this is how much the people loved him. 
2. Marco Pantani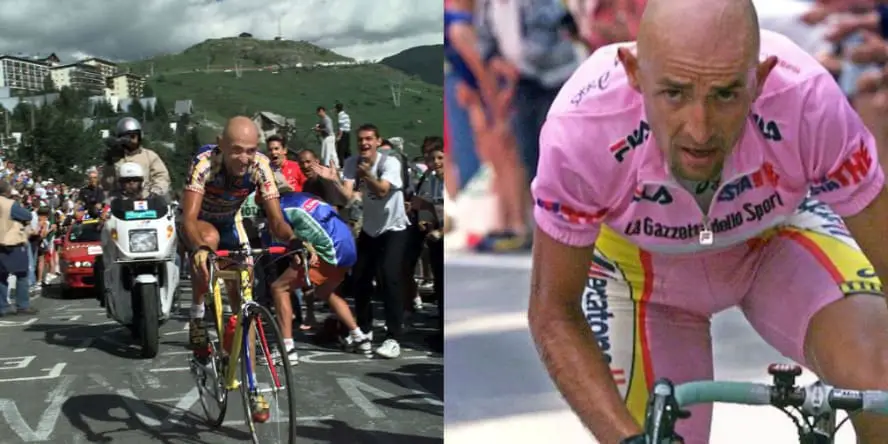 A fantastic climber with a tragic story takes 2nd place on our list, if you aren't familiar with the tale of Marco Pantani then you should be. 
Nicknamed 'Il Pirata' Pantani still holds the climbing records for many of the sports most famous climbs such as Mont Ventoux and Alpe d'Huez. The Italian always raced with his heart on his sleeve and is widely seen as one of the best attacking climbers ever. 
In 1998, Pantani completely an incredible feat by winning both the Tour de France and Giro d'Italia in the same season. He remains the last rider to have accomplished this and one of only 7 in the history of the sport. 
The end of Pantani's racing career is where the tragedy comes in, the Italian was found dead in 2004 after spiralling into a deep depression following a stream of doping allegations. It is believed that Pantani used EPO during his career, though he never tested positive. 
1. Fausto Coppi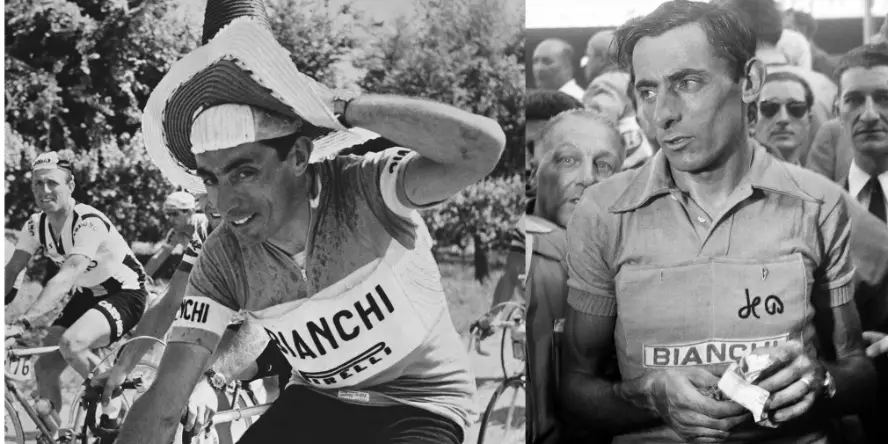 It was a tough choice not to put Pantani first, but personally I just love Fausto Coppi and could not ignore the pull of the great man, as such the best climber of all time is Fausto Coppi. 
As we alluded to earlier, Coppi formed the other half of the sport's greatest rivalry and fought many legendary battles with Gino Bartali. If Bartali represented the workman and gritty nature of the Italian peasantry, Coppi was far more like an Italian movie star in his prime.
Coppi lived the high life and climbed in the same fashion, he would be in an out of the saddle all day and attack when he saw fit. It is in the same vein that Tadej Pogačar is cut from in my opinion. 
Coppi won 5 Giro d'Italia's and 2 Tour de Frances during his career, which earned him the nickname 'Il Campionissimo' (the champion of champions), how can you argue with that?