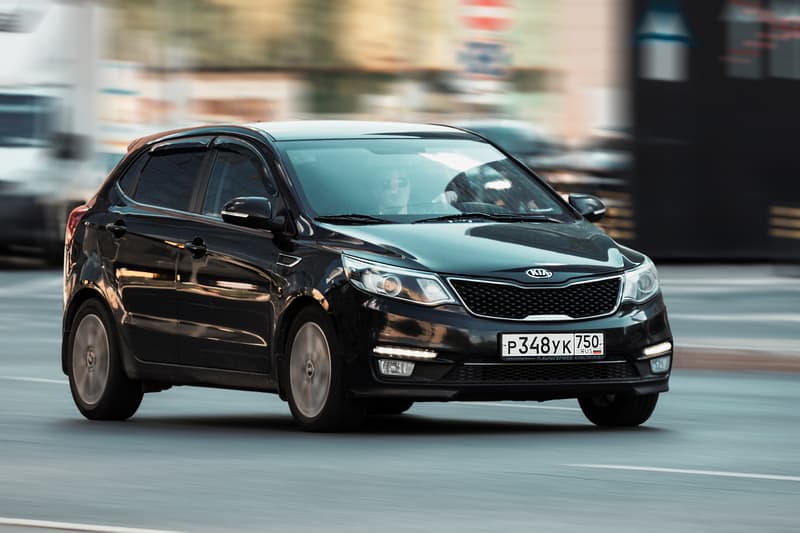 Kia is a Korean car manufacturer that was founded in 1944. Despite facing many challenges in its early years of establishment, today, Kia is one of the most affordable, dependable, and popular car brands.
It's a fact that car manufacturers like Kia are always looking for innovative ways to design more compact cars. Small cars offer better fuel economy, are easier to park, and have many other attractive benefits.
Kia is renowned for manufacturing durable and stylish cars. Small cars aren't for everyone but are extremely popular, and Kia has designed some excellent small cars.
Here are the 4 smallest Kia cars.
1. Kia Picanto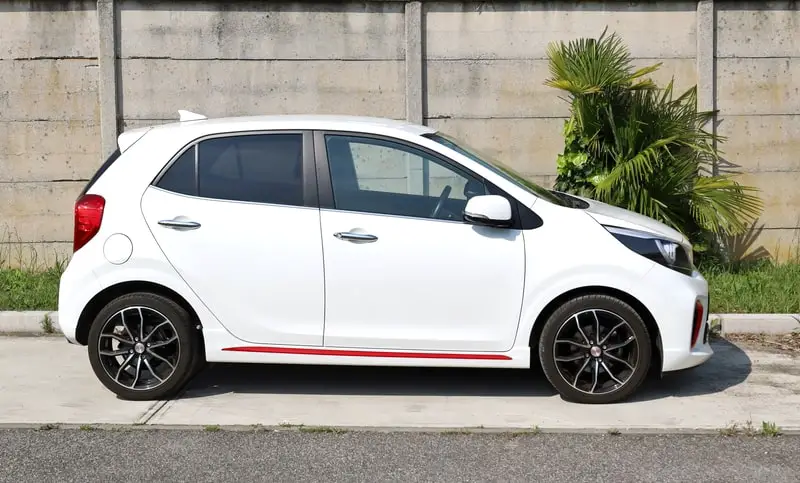 Weight: 1.852 lbs
Length: 141.54 inches
Capacity: 5 passengers
Maximum Payload: 970lbs
The Kia Picanto is a five-door hatchback and was introduced into the car market in 2003 as an affordable city car. In 2011 Kia introduced a more modern version of its original design and continued to improve style and handleability, among other features, from 2017 to 2023.
What you can expect from a modern Kia Picanto are Bluetooth connectivity, electric windows, cruise control, a USB charging port, and a supervision screen in some of their upmarket models.
The Kia Picanto also has a GT line for those looking for a higher-spec model. Some of the additional features in the high-spec models include automatic aircon, heated seats, reverse cameras, and keyless go.
With the car only weighing 1,852 lbs, it's almost half of the average weight of a Kia car, which is 3,525 lbs.
The Kia Picanto comes in a few models, including the S model, the GT, and the GT line. Not all models and transmission types may be available depending on your country.
Here are the different transmission types for each model.
| Kia Picanto Model | Transmission |
| --- | --- |
| S Manual | Manual |
| S Automatic | Automatic |
| GT Manual | Manual |
| GT Line Manual | Manual |
| GT Line Automatic | Automatic |
The Kia Picanto is available with additional accessories, which can be purchased at an extra cost. These accessories include:
Tailored carpet floor mat
Dash mat
Scuff plate set
Pet seat cover
Cargo organizer
Roadside assistance kit
Mud flaps set
Front corner park assist
14 or 16-inch alloy wheels
A few small cars are in close competition with the Kia Picanto. Some of these seem especially attractive because they offer more space, bigger motors, and a more appealing road view. These include the Toyota Aygo, VW Up, Fiat 500, and the Hyundai i10.
2. Kia Venga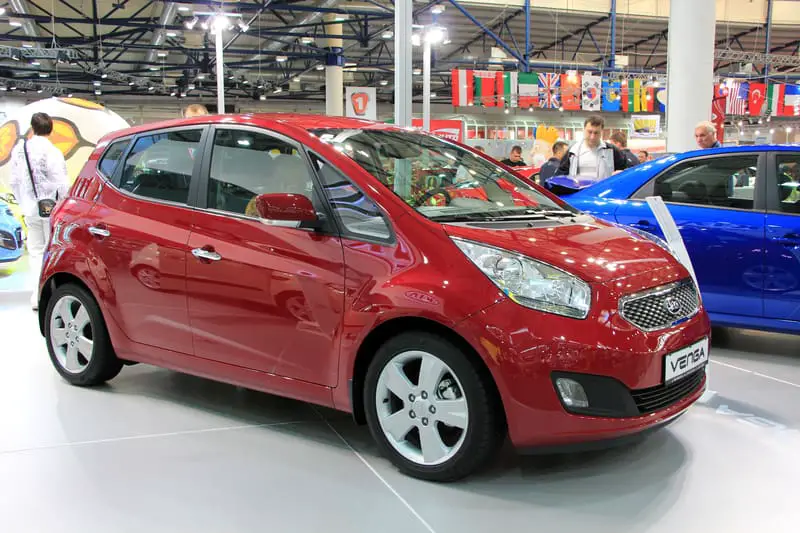 Weight: 2.989 lbs
Length: 160.4 inches
Capacity: 5 passengers
Maximum Payload: 1003 lbs
The Kia Venga was produced between 2009 and 2019 and only had one generation, and was manufactured mainly for the European market. Some of the Kia Venga's impressive selling points are its low running costs and its practicality as a family car.
The Kia Venga has features like height-adjustable seating, cupholders, a touchscreen with satellite navigation, Bluetooth connectivity, spacious interior with an optional sunroof.
All the other components of the Venga are pretty basic and what you'd typically find in a small hatchback. It comes in a six-speed manual or automatic transmission.
The Kia Venga's biggest competitors are the Ford B max and the Nissan Note. However, both of these models are much more expensive compared to the Venga.
However, the B-Max offers folding seats and sliding doors, which is a more attractive option for families. The Nissan Note has lower running costs, more features, and more cabin and boot space than the Venga.
3. Kia Cerato GT Hatchback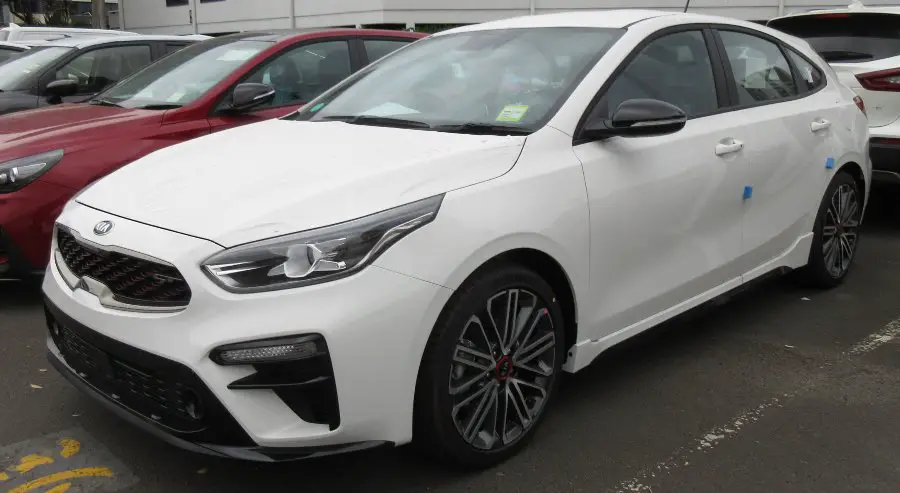 Weight: 3.075 lbs
Length: 177.6 inches
Capacity: 5 passengers
Maximum Payload: 717 lbs
Kia released an updated and improved version of the Kia Cerato in 2022 and slightly improved the look and feel of the car and a few other specifications.
This, once quite an affordable car, now comes with a somewhat higher price tag but is worth the hype, and although not as compact as other Kia models, it is still classified as a small car.
The Kia Cerato GT Hatchback comes with electric and heated side mirrors, a body kit, LED head, and tail lights, leather trim seats, heated seats, and a sunroof.
There is also a 10.25-inch touchscreen that offers satellite navigation, Android Auto, Apple CarPlay, Bluetooth, radio, USB points, and a sound system.
The Kia Cerato GT Hatchback comes with additional accessories, including:
Tailored carpet floor mat
Roof rack
Dash mat
Front seat cover
Molded cargo liner
Two bar assist
Headlamp protectors
Bonnet protectors
Pet seat cover
Roadside assist
Mud flaps
The biggest Kia Cerato GT Hatchback rivals are the Hyundai i30 N Line, Volkswagen Golf R Line, and the Toyota Corolla ZR Hybrid.
4. Kia Rio Hatchback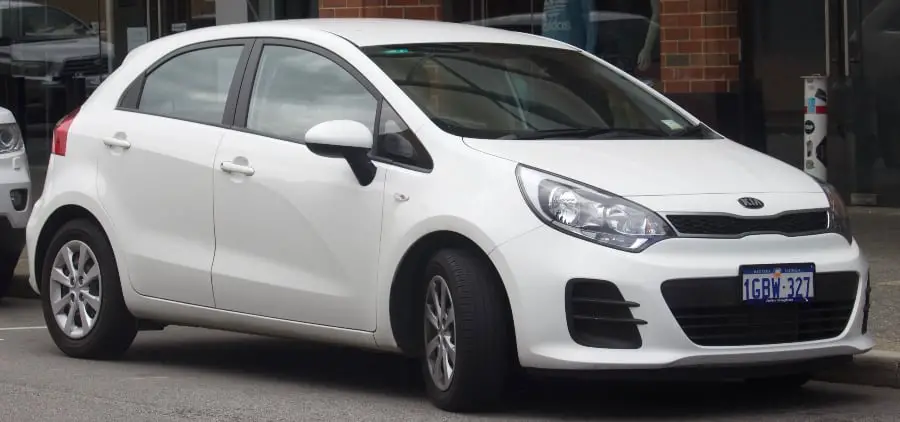 Weight: 3.615 lbs
Length: 160 inches
Capacity: 5 passengers
Maximum Payload: 849 lbs
The Kia Rio is available in two models, the sedan and the hatchback, although the most compact model is the hatchback.
Much like the Picanto, the Kia Rio is an affordable city car better suited to highways than the Kia Picanto and still offers excellent fuel consumption. In addition, it's easy to drive and offers consumers an attractive warranty when purchased new.
The interior is primarily plastic, like many other modern cars, but there are also well-fitted textured materials that make the interior look a bit more classy.
The Rio also offers additional features like electric folding mirrors, a radiator grille, a steering wheel with audio control, a USB port, auto cruise control, a sunroof, and an adjustable seatbelt anchor. The car is also available in a 4-door or 5-door option.
It does not come with optional additional accessories, but if you would like to purchase accessories for your Kia Rio, there are a few online retailers that sell aftermarket Kia Rio accessories.
The Kia Rio hatchback has some fierce competition, and one of these is the Nissan Versa. This newly redesigned Nissan offers more luxury and is a popular vehicle in the compact car lineup. The Kia Rio also competes against cars like the Hyundai Accent, the Hyundai Venue, and the Chevrolet Trailblazer.