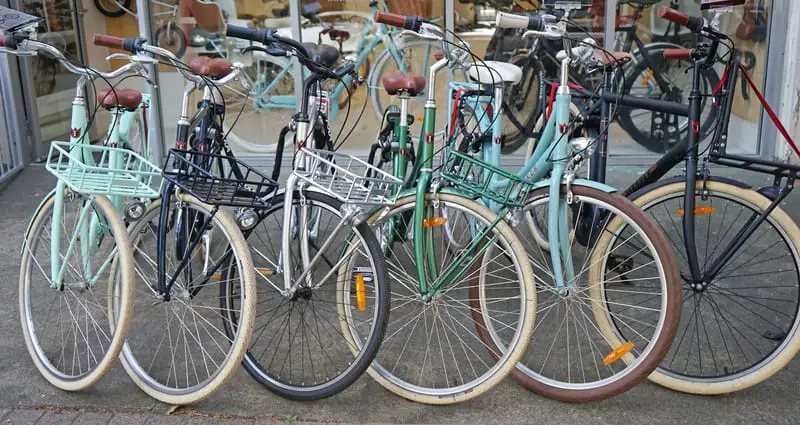 Cycling has grown tremendously over the past few years, especially during the pandemic, when increases in people riding bikes were seen worldwide. But with all this growth, the real question is, how many bicycles are there in the world?
It has been calculated that there are currently more than a billion bicycles worldwide, with the top 10 bike-owning nations accounting for more than 80% of all bikes, with 830 million bicycles between them. It's projected that by the year 2036, there will be more bicycles than cars.
Considering there are around 1,5 billion cars on the planet at the moment, the bicycle is catching up with its engine-powered cousins, so let's take a more in-depth look at how all of the world's bikes are distributed.
Which Country Has The Most Bicycles In The World?
Not surprisingly, China has the most bicycles globally, with 450 million. This is 4,5 times the number of bikes found in the USA, estimated at 100 million.
Considering the population of China is more than 1,4 billion people, and the USA is about 330 million, the ratio of bicycles per person is about the same at 1 to 3.
The top 10 countries that have the most bicycles are:
| Country | Bikes | Bikes Per Person |
| --- | --- | --- |
| 1. China | 450 million | 0.32 |
| 2. USA | 100 million | 0.30 |
| 3. Japan | 72 million | 0.57 |
| 4. Germany | 60 million | 0.75 |
| 5. Brazil | 40 million | 0.19 |
| 6. India | 30.8 million | 0.02 |
| 7. Italy | 23 million | 0.39 |
| 8. Indonesia | 22.8 million | 0.08 |
| 9. UK | 20 million | 0.30 |
| 10. France | 20 million | 0.30 |
However, these top 10 countries do not have the highest number of bicycles per capita, so let's see which countries do!
Countries With The Highest Number Of Bicycles Per Capita
| Country | Bikes Per Person |
| --- | --- |
| 1. Netherlands | 0.99 |
| 2. Denmark | 0.81 |
| 3. Germany | 0.75 |
| 4. Sweden | 0.64 |
| 5. Norway | 0.61 |
The country with the most bikes per capita is the Netherlands. With a population of 16,6 million and a bicycle population of 16.5 million, the Netherlands has an almost 1:1 ratio of bicycles per person!
Denmark is second on that list with a population of 5,56 million and 4,5 million bikes, so that's a per capita ratio of 0.81 per person. Germany, with a ratio of 0.75 bicycles per person, is third, while Sweden, at 0,64 bicycles per person, is fourth and Norway, at 0,61 bicycles per person, is fifth.
More people in Denmark own bicycles than cars, and Copenhagen is the world's most bicycle-friendly nation, and in 2016, they announced that there were officially more bicycles than cars on the streets of its capital!
How Many Bicycles Are Produced & Sold a Day?
Considering the bicycle population is 1 billion and growing, the bike production figures outperform the car production figures by some margin!
For every car produced, 2,5 bicycles are made, and around the world, 15000 bicycles are made every hour – or four bikes made every second.
Regarding sales, around 47600 bikes are sold daily, or about two bicycles every second, and in the USA, 86% of all bicycles are imported from China, and this is because production and materials are cheaper in the East than in the US and have been since the turn of the century.
In 2021, some 20 million bicycles were sold, and in that same year, China produced more than 76 million units, making it the top producer of bicycles on Earth. At the current growth trend of around 8,2% per year, it is estimated that in ten years, more than 38 million bicycles will be sold each year.
Bicycles In The World vs Cars In The World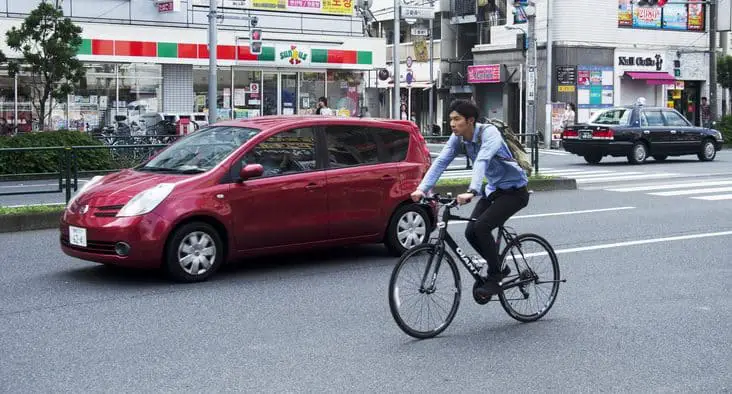 Currently, cars outnumber bikes by 1,5:1 with 1,5 billion cars against 1 billion bicycles. Still, with production numbers very much in favor of bicycles, it is possible that by 2036, there will be more bicycles than cars.
In 2004, only 60 million cars were made against 100 million bicycles. As more countries look to make their major cities more bicycle-friendly and safe and reduce pollution, traffic, road deaths, and accidents, the upward trend of increasing the cycling population will continue.
In New York, the number of people cycling in the city has increased by 116% since 2008, and some 900 000 New Yorkers now cycle daily, with around 510 000 rides seen every day in the Big Apple. The largest cycling city in the USA is Portland, Oregon, where about 6,3% of the population ride along 236 miles of dedicated cycling lanes.
The USA has about 7000 bike shops and has roughly three people for every bike per capita. Still, there are only about 52 million cyclists out of the 330 million people in the country, so with 100 million bicycles, each cyclist has two bikes.
Ironically, in the country that produces the highest number of bicycles, only 37% of the population own a bike, and cars are still the preferred transportation option in China.
How Many Bicycles Are Thrown Away Every Year?
The volume of discarded bicycles increases every year. While some countries like Denmark and the Netherlands have taken steps to recycle their cycles, worldwide, about 15 million bikes are thrown away yearly, and many end up in landfills.
As the number of bicycles worldwide continues to grow, it presents an issue particularly evident in China, where piles of discarded bikes can be found as there is no option to dispose of them otherwise.
You would think that an industrialized nation like China, with its steelworks capacity, would have jumped at the chance to use all that old steel, but it continues to be a problem.
Speaking of China, you may have heard the song' 9 Million Bicycles In Beijing' by Katie Melua. Still, there are about 13 million bicycles in Beijing, so it's most likely that 13 million bicycles as a lyric didn't work for that song!
Conclusion
With bicycle numbers steadily growing and more countries actively encouraging healthier and more sustainable transport solutions, we can expect to see more bike lanes and more people riding for exercise and commuting.
While the USA has some ground to cover in terms of cycling population, it can follow the leads of countries in Western Europe where the benefits of cycling for health, traffic, and the environment are well known, and perhaps one day, the number of bicycles in New York may have a song written about them!
If you want to compare these numbers to other types of vehicles, I listed how many trucks and buses there are in the world in these posts: