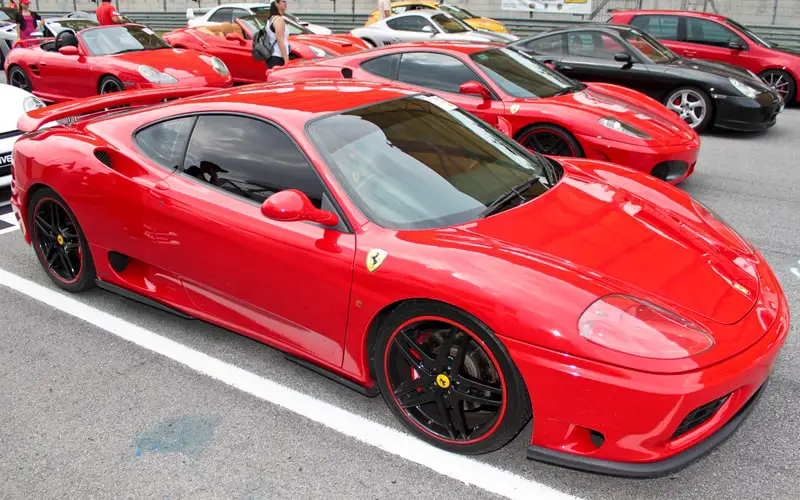 Ferraris of old have a history of being unreliable. Sandwiched in between their best models, you could bet your house on the fact that there would be a model that you had to be weary of due to reliability issues. Today, many people still ask: Is Ferrari reliable?
Like most Italian cars, Ferrari has a reputation for being unreliable, based on some of its older front-engine V12 and early mid-engine models. With a rigorous maintenance schedule, modern Ferrari models are as reliable as any other luxury sports car on the exotic vehicle market.
We've all heard stories of Ferrari timing belts and clutches that need to be replaced every 10,000 to 20,000 miles, shocks wearing out quickly, service parts and labor costing a ton when taking it to a dealership, engines failing, exhaust manifolds cracking, etc. What's hardly mentioned is the absolute joy it brings to owners when screaming down the street.
Is Ferrari Reliable?
Ferraris are luxury super sports cars made with only the best components, and you would expect them to be super reliable as they are expensive, and for the most part, they are, bar a few exceptions.
Newer Ferrari models are reliable, and compared with other high-performance luxury sports car models; they don't lack in the reliability department.
Some of the older models (especially models of the 80s and 90s) are much less reliable than the current models making their way out of Maranello.
Ferrari has upped its game in recent years by producing extremely reliable models, and by scanning client forums on the internet, there is a consensus of overall happiness.
Issues that generally plaque new, but mostly older Ferraris, are the following:
Transmission failure
Engine failure
Gearbox issues
Crankshaft problems
Exhaust manifold cracking
Malfunctioning electronics
What Makes A Ferrari Reliable?
Regular maintenance is what keeps any Ferrari model reliable. Some older models have unexplained mechanical gremlins, which require expensive replacement engine parts when they fail without warning.
A well-looked-after modern Ferrari should give the owner between 80,000 (minimum) to 150,000, even 200,000 miles easily.
The maintenance of a luxury sports car is expensive, just a simple service check can cost between $1,000 to $2,000. An oil change can take $1,000 out of your pocket, whereas a major service averages between $3,000 to $7,000.
When Ferrari owners start skipping regular maintenance and service, any Ferrari model can be deemed unreliable when engine parts fail or break down due to negligence. If you can't afford to take proper care of a Ferrari, you should never purchase one.
Even if some Ferrari models are less reliable than other exotic cars, it's better to own an unreliable Ferrari than a reliable Toyota if money is no object. Unreliability issues can be addressed and fixed, and if you can afford a Ferrari in the first place, looking after it shouldn't be a problem.
Ferrari is a sports car that needs to be looked after. Like a beautiful woman, it needs love, attention, and, most importantly, money to burn. Not staying on top of maintenance will result in mechanical problems that will cost you the same as buying a fighter jet in the long run.
Most Reliable Ferrari Models
The current crop of Ferrari models is as reliable as any other luxury sports car on the market.
As technology has evolved, so has the reliability of these luxury supercars, which to their credit, has much more moving parts than their ancestors, leaving more room for things to go wrong.
As with any product, a glitch here and there is to be expected, even when paying hundreds of thousands of dollars for a high-tech product.
Here are some Ferrari models (not including the current models) that are deemed super-reliable:
Ferrari 328 GTB/GTS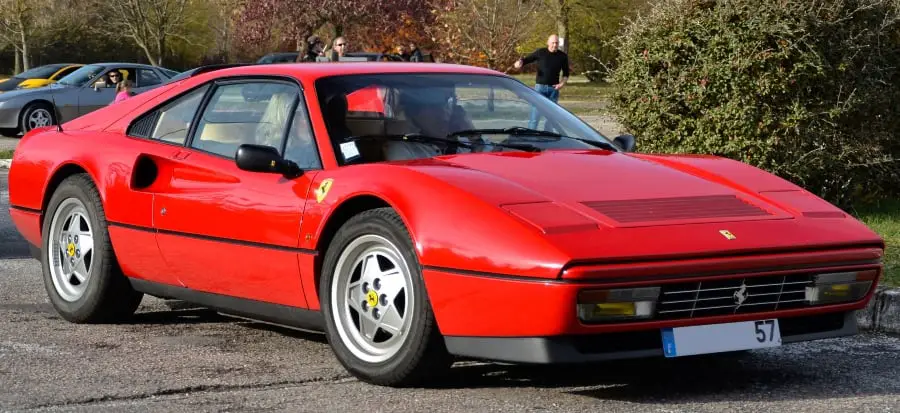 You won't find any digital driver aids in the Ferrari 328 GTB/GTS, as these models were the last "analog" Ferraris, which are easy to service, cheap to run, and do not need to drop the engine (the super reliable Dino 3.2-liter V8) when working on it.
Released in the troublesome 80s (1986 to 1989), the Ferrari 328 was a beacon of light compared to the unreliable and mediocre Ferrari models (308 and 348).
The 328 ended the run of Ferrari models that broke for no apparent reason, and fast forward to the present, where they are still considered one of the most reliable Ferrari's on the road.
Ferrari 360 Modena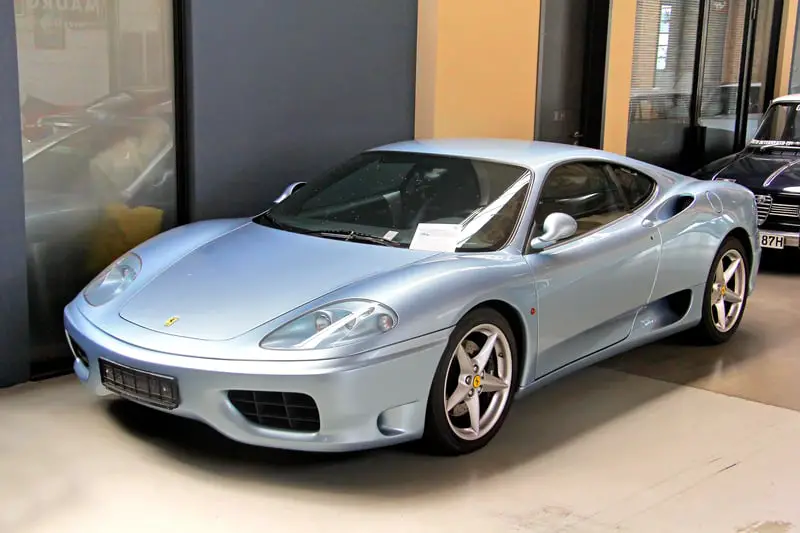 The Ferrari 360 Modena is the Ferrari "that never gets old." Released in 1999, the 360 Modena is named after the hometown of Enzo Ferrari and the first Ferrari comfortable and reliable enough for daily use.
The first ever Ferrari to be constructed mainly out of aluminum and alloys, fitted with an invincible 3.6-liter V8 engine, the 360 Modena paved the road for even more reliable and high-performing Ferrari models.
The transmission available on the 360 Modena is a choice between the following:
6-speed manual transmission
Electrohydraulic-actuated F1 automated manual transmission
Both gearboxes were built by the world's largest supplier of precision gears, the legendary Graziano Trasmissioni. To date, the gearboxes of these Ferrari models have given no issues to report on. 
Ferrari F430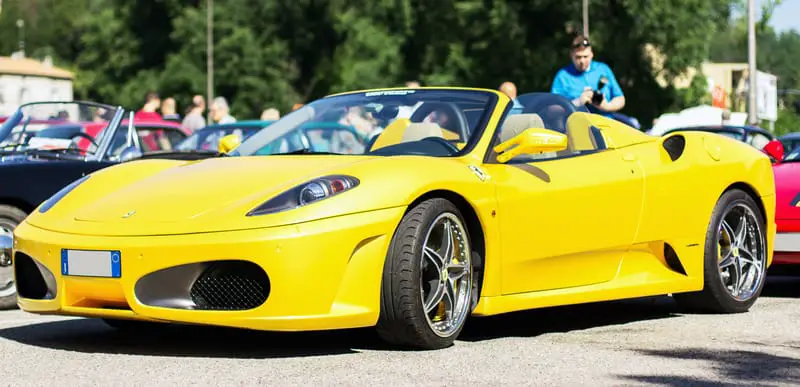 The Ferrari F430 replaced the ever-reliable Ferrari 360 Modena listed above. Fitted with a reliable mid-mounted 4.3-liter V8 engine capable of producing 490 hp helping the beauty reach close to 200 mph with a sound that sends chills up your spine.
The F430, almost 20 years old, is still a force to be reckoned with on the streets. Service costs are reduced due to not having to change a timing belt, and the most common complaint engine-wise is that of exhaust manifolds cracking.
Ferrari F12 Berlinetta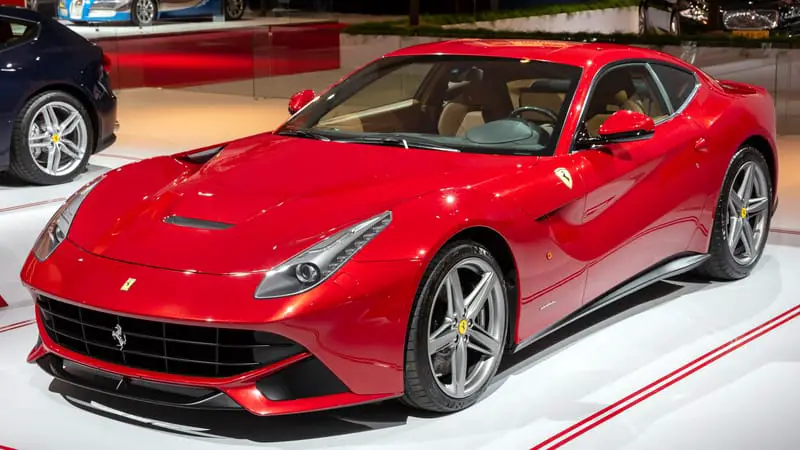 One of the most reliable and best-built Ferraris of all time is the  F12 Berlinetta. The F12 is fitted with an extremely powerful naturally aspirated 6.3-liter V12 engine (Type 140) which kicks out an impressive 730 hp, capable of a top speed close to 211 mph (340 km/h).
Declared "Supercar of the Year 2012"  by legendary car magazine Top Gear and overall winner of the best performance engine above 4.0 -liters at the International Engine of the Year Awards 2013.
The engine is equipped with an ECU that controls ignition timing, a smart alternator, and engine coatings (PVD and DLC), reducing friction between moving internals while boosting durability and performance. The judges called the engine "a true masterpiece."
Ferrari SF90 Stradale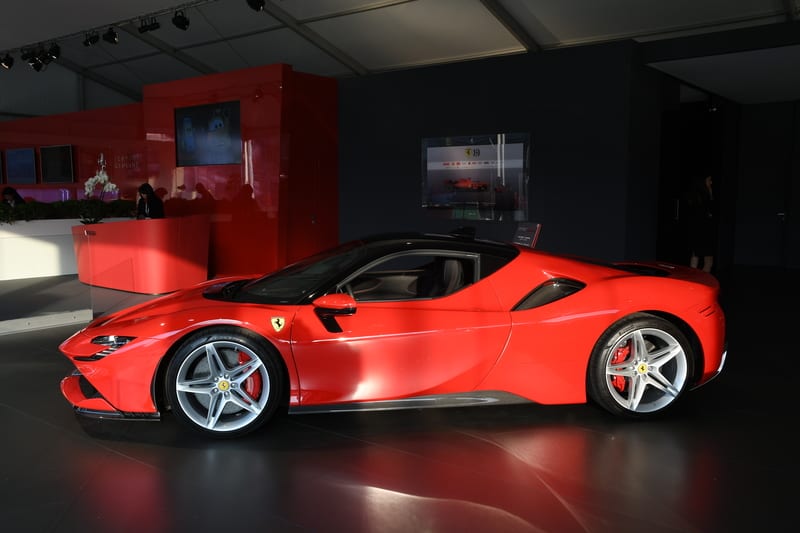 The Ferrari SF90 Stradale is a beast of a supercar and Ferrari's first proper hybrid. This luxury sportscar weighs 3527 lbs and is fitted with a 4.0-liter twin-turbocharged mid-mounted V8 engine paired with 3 electric motors.
One electric motor is attached to the transmission, with the other 2 on the front axle, producing 986 hp together. The Ferrari SF90 has had no recalls, and it's hard to find any reliability issues with this well-designed Ferrari.
Ferrari California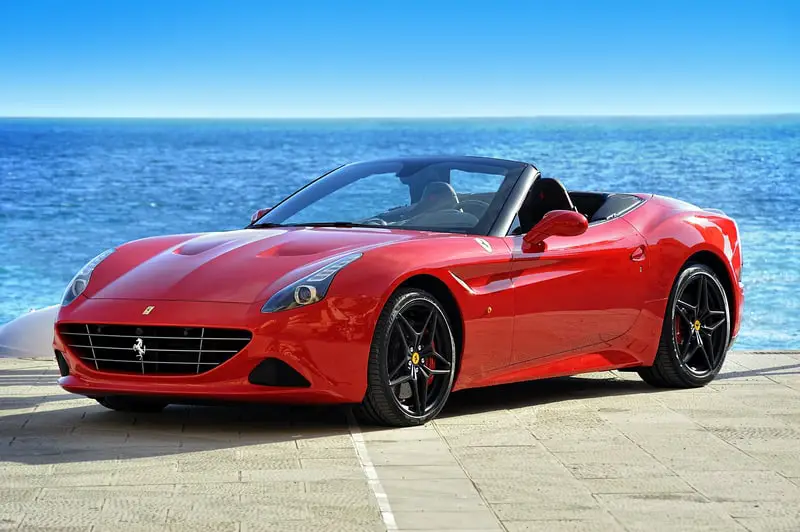 One of the better Ferrari models regarding reliability is the Ferrari California, which at the time was an engineering marvel from the Scuderia.
Fitted with a retractable roof and the first V8 engine to be mid-front mounted (built entirely from aluminum), delivering 460 hp, it remains a thing of beauty.
A recall of Ferrari California T models over faulty airbags is the only blip on an otherwise clean reliability record.
Most Unreliable Ferrari Models
Reliability has not always been as good in older Ferrari models as we currently get from the luxury supercar manufacturer.
As can be expected from any car manufacturer, especially ones creating top-of-the-range handmade cars with many high-tech components, some models may be less reliable than others.
Some models on the list are considered old in the exotic car world, and doing a Pre-Purchase Inspection (PPI) before buying any Ferrari is highly recommended.
The current Ferrari models are reliable enough when regular service maintenance is adhered to, unlike the following models, which were unreliable no matter the care and love they received from their doting owner.
According to uswitch.com, out of the 25 most unreliable supercars, Ferrari has 12 models on the list. Porsche features once on the list. Lamborghini has 4 models on the list. Mercedes-Benz claims the top spot with its AMG-GT model, but it's the only model on the list.
Ferraris that feature on the list, which is ranked according to the car's initial MOT (roadworthy and safety test) pass rate, total recalls listed for the specific model, and reviews in the motoring press:
| Ferrari Model | MOT Pass Rate | Number Of Recall | Review Score | Overall Reliability Score Out / 10 |
| --- | --- | --- | --- | --- |
| 488 Spider | 85.7% | 4 | 4.8 | 5.93 |
| 360 | 91% | 9 | 4.0 | 6.29 |
| F355 | 88.9% | 4 | 3.6 | 6.67 |
| 458 Italia | 93.2% | 4 | 4.7 | 7.52 |
| 550 | 94.4% | 4 | 3.7 | 7.73 |
Used Ferraris don't fare much better when rated regarding reliability. Ferrari is rated as the least reliable car manufacturer with the highest number of repairs of any car brand in the UK. The average maintenance cost is also the highest.
Ferrari 348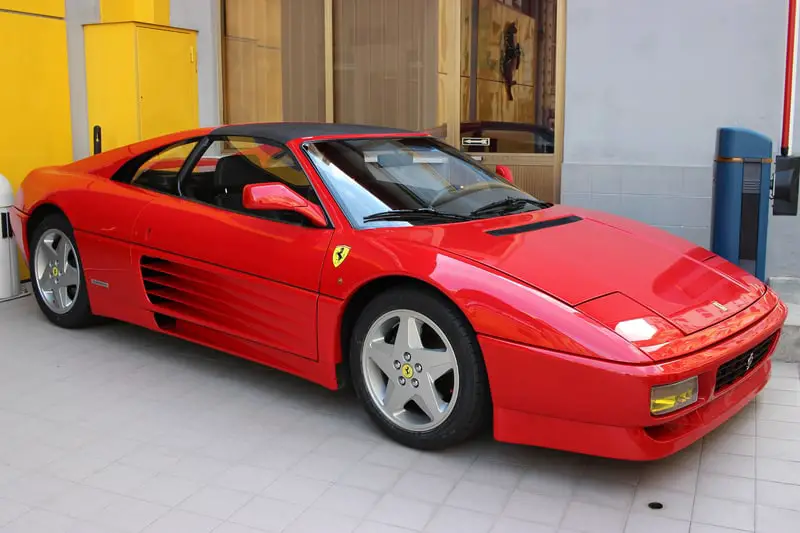 For many, including ex-CEO Luca Cordero di Montezemolo, the Ferrari 348 is the winner of the "worst Ferrari ever made" prize and not worthy of displaying the famous prancing horse.
Driver satisfaction hit an all-time low as clients found the car unstable at high speeds and a harsh ride in general.
The F348 is known to have the following reliability issues:
Gearbox issues – slipping gears, faulty gear selector, self-destructing
Chain tensioner wear
Old Italian electrical systems susceptible to failure
The timing belt of this Ferrari needs to be replaced every 3 years, and this can cost you $5,000 upwards when done at an independent shop and more at a Ferrari dealer.
Service costs on the F348 are wallet-draining, and engine rebuilds become a reality when tensioners and cambelts are released without warning.
Ferrari 400i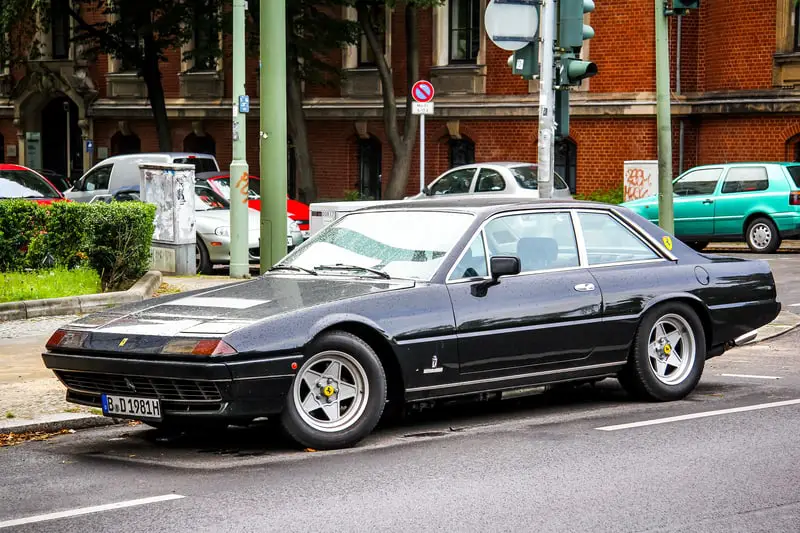 One of the less popular Ferrari models is the 400i, which is supposed to be a family car, but ultimately leaves many families next to the road due to its unreliability.
Common problems include:
Oil leaks
Faulty electrics
Engine failure
Spare parts for the Ferrari 400i are rare and very expensive due to their unpopularity. Best to steer clear of this model as owners report that the car is hard to control at top speeds.
When a Ferrari struggles with handling at a top speed of only 149 mph, you can be certain that it's not the one for you.
Service parts are hard to get, and you can't buy the self-leveling shocks for this model anymore.  
Ferrari Mondial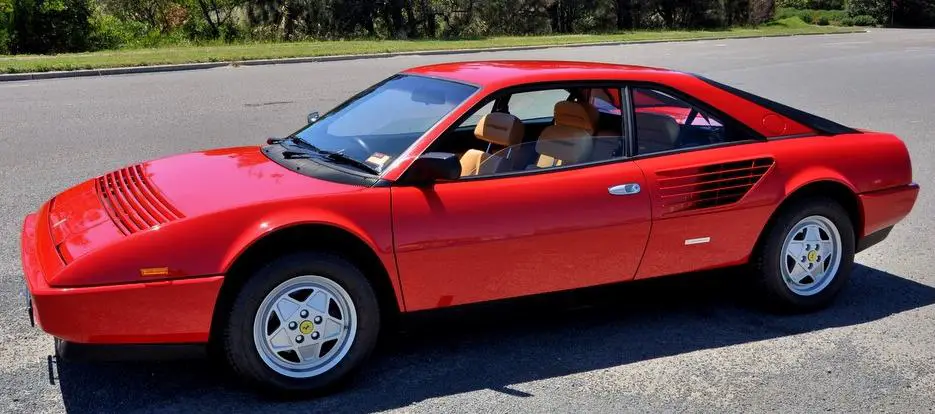 One of the slowest Ferraris ever produced, the Mondial 8 model, did 0-60 mph in a tortoise-like 10 seconds. It may be the cheapest Ferrari, but servicing and replacement parts keep this model (especially an unreliable one) expensive in the long run.
Complaints about the Ferrari Mondial include rust and corrosion, even when safely stored away, and issues with its V8 engine that includes the following:
Gasket problems
Oil leaks
Timing belt issues
Random electrical glitches
Driveshafts breaking
Ferrari F355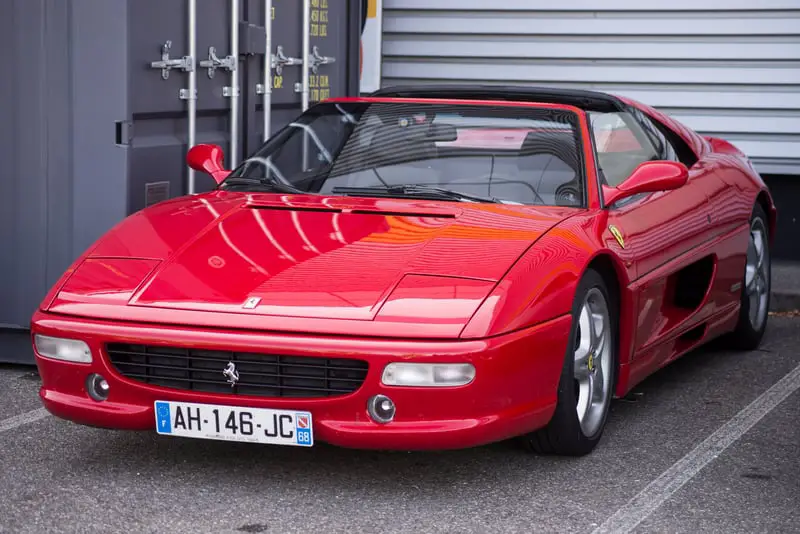 When the Ferrari F355 was introduced in 1994, it took the breath away of many motorheads. It was that beautiful. The F355 came with a 3.5-liter V8 capable of delivering 375 hp, and the engine's howl was something to experience firsthand, especially at 9,000 rpm.
Owning a Ferrari F355 can be compared to dating the most beautiful girl in the world, you know that one day she might pack up and leave, but until then, you will do everything in your power to convince yourself that she won't.
Until she leaves, or in this case, when the F355 breaks, because these models do break. It could be the exhaust manifold (headers) that goes first, costing you thousands of dollars for an engine rebuild.
Next up on the unreliability list is the famously weak bronze valve guides that tend to fail under any RPM.
Proactively changing the headers or valve guides before they break will cost you thousands of dollars, damned if you do, damned if you don't.
It's also the last Ferrari where the whole engine needs to come out when you change something simple as the timing belt, which needs to be replaced every 3 years.
The F355 will drain you financially and leave you next to the road if you're not careful.
Recalls for the Ferrari F355 have happened quite a few times; here's a list of all of them:
January 17, 1996: Defective left steering rack mounting
October 18, 1996: Seatbelt safety mechanism
September 22, 1997: Fuel line fracture
March 16, 1998: Fuel injection line fitting (single fuel pump)
April 27, 1998: Fuel injection line fitting (dual fuel pumps)
November 19, 2009: Improperly fitted screw clamps (fire hazard)
Ferrari 458 Italia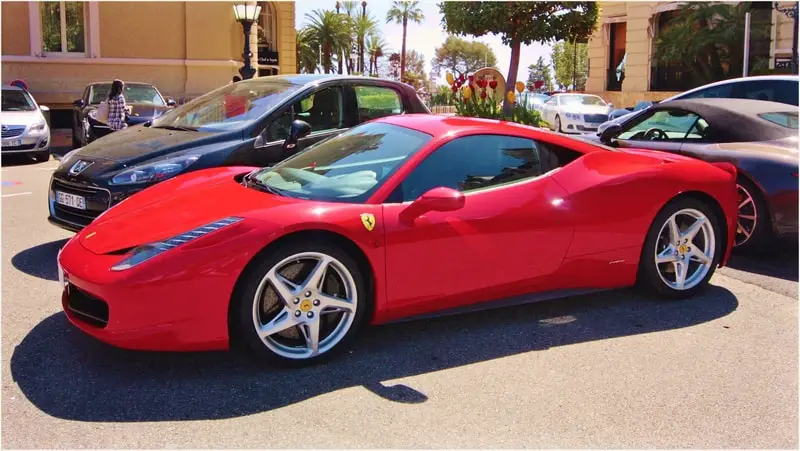 The Ferrari 458 Italia boasts an impressive 4.5-liter naturally aspirated V8 engine capable of pushing 562 hp at 9,000 rpm. With a top speed of 202 mph, the performance and reliability of the engine were never an issue with the 458 Italia. It's unreliable in a different way.
The 458 Italia's unreliability stems from the fact that some models were prone to ignite into flames. In 2010, Ferrari recalled over 1,000 Italia models due to a design error where the adhesive glue used to secure the inner lining of the rear wheel arches ignited due to immense engine heat.
The Ferrari Italia was again implicated in a recall in 2015 for faulty airbag installation. 
The Ferrari 458 Italia is also one of the models implicated in Ferrari's latest model recall due to "braking systems leaking brake fluid" that could potentially lead to "loss of braking ability ."A defective interior trunk latch is also a problem on these models.
Besides the obvious manufacturing errors, it remains one of the most impressive Ferrari's ever built.
Recent Ferrari Recalls
When flying down the road at over 200 mph in your flashy Ferrari, you naturally rely on the brakes to work, as your life depends on it.
Like most other car manufacturers, Ferrari has had to recall a couple of its cars over the years, with various reliability issues coming out of the woodwork.
The problem with the luxury sports car manufacturer's latest recall is that it has to do with brakes. Ferrari issued the following safety recall letter to the NHTSA (National Highway Traffic Safety Administration) on October 29, 2021.
The safety recall letter states some Ferrari models may potentially have a problem with 'loss of breaking ability' due to the brake system leaking brake fluid which increases the risk of crashing. The problematic component listed in the letter is hydraulic service brakes.
The following Ferrari models are implicated in the safety recall:
Ferrari 458 Italia (2010-2015)
Ferrari 458 Speciale (2014-2015)
Ferrari 458 Speciale A (2015)
Ferrari 458 Spider (2012-2015)
Ferrari 488 GTB (2016-2019)
Ferrari 488 Spider (2016-2019)
Ferrari list the number of potential units that could be affected as 23,555. Owners of these models must take their Ferraris to a dealership where they will change the brake fluid reservoir cap and perform a software update on the house. 
Manufacturing defects are commonplace in the automotive industry, and most automakers will try their best to rectify the mistake as soon as possible. But the owners of these recalled vehicles might wonder, "what else might be wrong?" questioning the overall reliability of their beloved car.
Conclusion
In the past, Ferrari models have been unreliable, with some recent models being recalled for small faulty engineering issues. Ferrari is a supercar built to perform and while most Ferraris are reliable, there are many other car brands that are more reliable. If you want an extremely reliable sports car, you should buy a Porsche.
If you want to reliably turn heads and smile every time you climb behind a steering wheel, get yourself a new Ferrari. Before you buy a used model, ensure that you get it checked out by a professional. Do yourself a favor and research the model's reliability by joining a Ferrari forum.