Since they started production, the Jeep brand has gained many loyal customers who love that the cars can easily take on almost any offroad terrain.
However, you may be searching for a while if you love your Jeep but still want the speed you can get from other non-offroad cars.
The list below can help you find the Jeep you want since we took the time to find the nine fastest Jeeps ever made.
Below are the nine fastest Jeeps produced, from fastest to slowest:
1. Jeep Grand Cherokee Trackhawk (2021)
Top Speed: 180 mph
0-60 mph: 3.5 seconds
Horsepower: 707 hp
The Jeep Grand Cherokee Trackhawk made headlines once the information regarding its acceleration became publicly available.
This car, first and foremost an SUV made to go offroad, can reach 60 miles per hour in 3.5 seconds which is astonishing but maybe not surprising if you consider the 6.4L V8 engine.
It comes with 707 horsepower and 645 pound-feet of torque and has new and improved brakes to deal with having to bring a monster like this to a halt.
2. Jeep Wrangler Rubicon 392 (2023)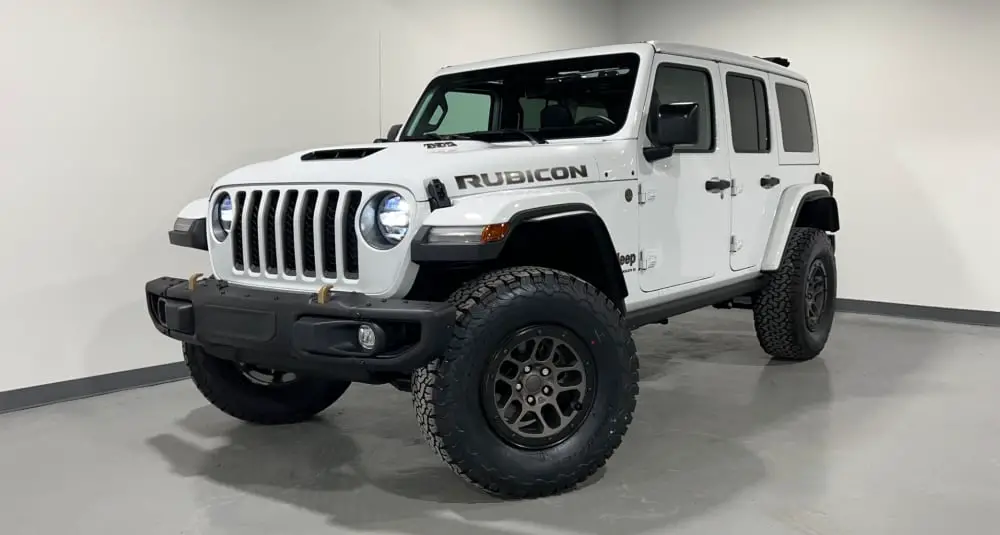 Top Speed: 208 Km/h / 129 mph
0-60 mph: 4.5 seconds
Horsepower: 470
The 2023 Jeep Wrangler Rubicon 392 is the only one of its kind, having a 6.4L HEMI® V8 engine in the Wrangler body.
Though less than the Cherokee mentioned above, this impressive car offers 470 horsepower and 470 pound-feet of torque. Still, with the lighter body, it can accelerate from 0 to 60 in only 4.5 seconds, still an excellent acceleration for a car that gets made for off-roading.
If you like your Jeep fast, you may also like it loud, something that you can switch to with electronic controls to keep your Jeep quieter or allow it to make some noise. Pretty cool if you ask me!
3. Jeep Grand Cherokee SRT8 (2012)
Top Speed: 160 mph
0-60 mph: 4.8 seconds
Horsepower: 470
Though the 2012 Grand Cherokee may not be the newest Jeep Grand Cherokee model, the SRT8 is brilliant in almost every way.
With 470 horsepower and torque of around 465 pound-feet, it is no surprise this Jeep has a top speed of around 160 mph and goes from a standstill to 60 in 4.8 seconds.
Despite being so fast, this is one of the heaviest cars ever produced by Jeep. At 5250 lbs, it's one of the fastest cars in its weigh class.
4. Jeep Grand Cherokee SRT (2020)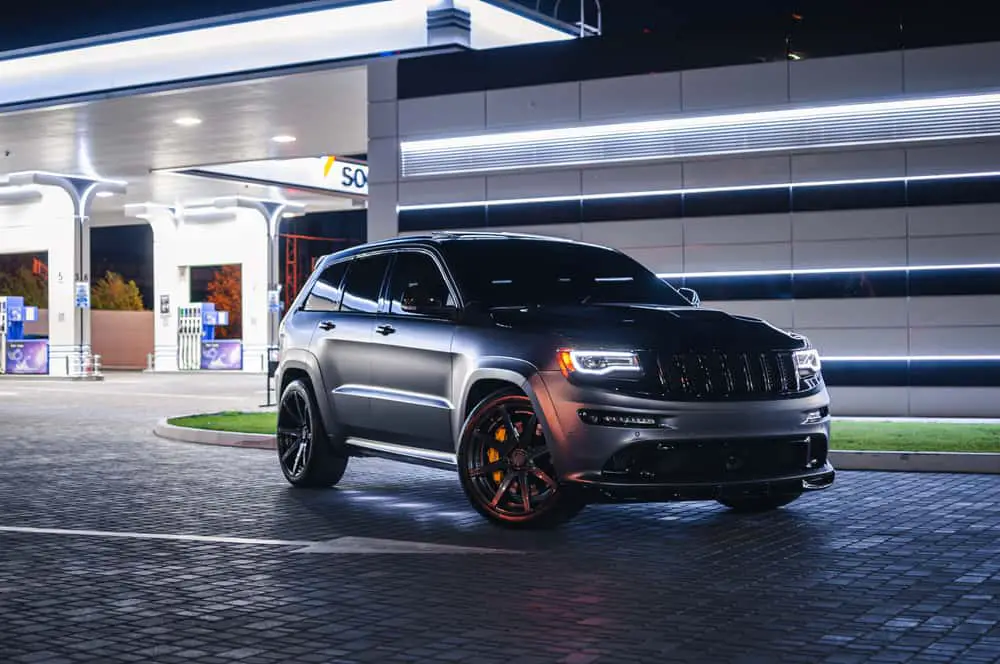 Top Speed: 160 mph
0-60 mph: 5.1 seconds
Horsepower: 475
Produced around the same time as the famous and beforementioned Trackhawk, the 2020 Grand Cherokee SRT is just as brilliant, if a little slower.
Speeding up from 0 to 60 miles per hour in only 5.1 seconds, this Jeep is one of the best for lovers of speed and off-roading.
With a 6.4L V8 engine offering 475 horsepower and 470 pound-foot of torque, this car will deliver an exhilarating driving experience that leaves you craving for more.
In addition to the impressive power of the SRT, it also comes with six different driving modes, which is a great way to adapt your Jeep to the terrain you are driving on.
5. Jeep Commander 5.7 i V8 Hemi Limited (2007)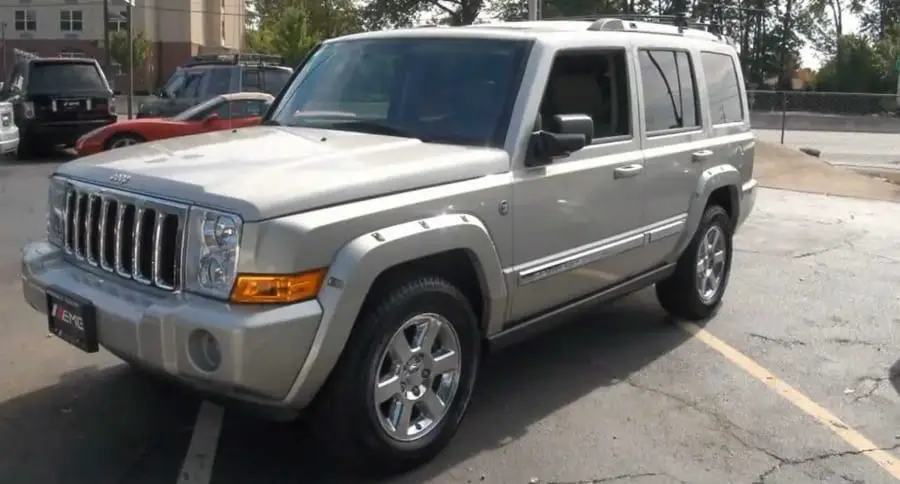 Top Speed: 129 mph
0-60 mph: 7 seconds
Horsepower: 326
With 326 horsepower and 368 pound-feet of torque, this Jeep can handle anything you throw at it, even when all seven seats get occupied.
This impressive Jeep, for its time, can accelerate from still to 62 miles per hour in 7.4 seconds, roughly 7 seconds from 0 to 60 miles per hour.
Though this Jeep is rear-wheel drive, it still allows you to go off-roading in the right conditions, making it big enough and strong enough for a whole family trip into the wilderness.
6. Jeep Grand Cherokee (WK) 5.7i HEMI V8 (2005)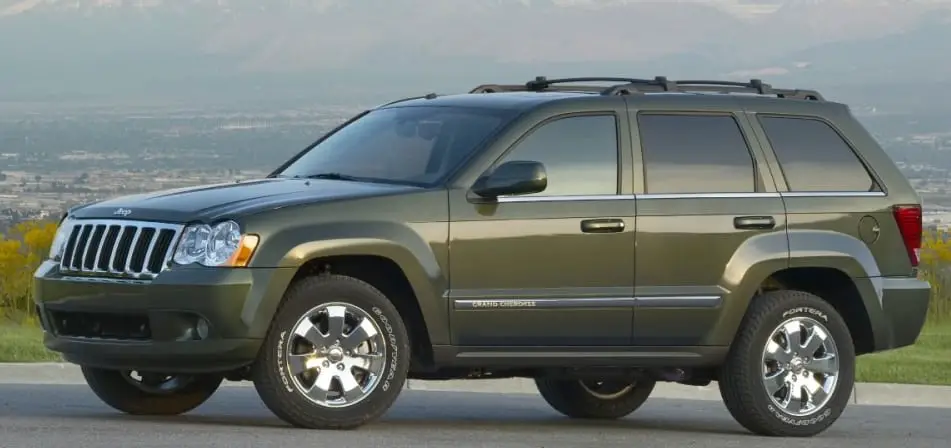 Top Speed: 129 mph
0-60 mph: 7.1 seconds
Horsepower: 322
Though an older model, the 2005 Jeep Grand Cherokee does not shy away from performing, as seen by its 0 to 60 miles per hour time of only 7.1 seconds.
With a V8 engine, 322 horsepower, and 368 pound-feet of torque, it stays true to the Jeep brand while also being an all-wheel drive car.
Though this Jeep is a bit older, it can still take you off-roading, and if you are looking for a getaway, don't be afraid to hook your caravan.
7. Jeep Grand Cherokee Limited X (2020)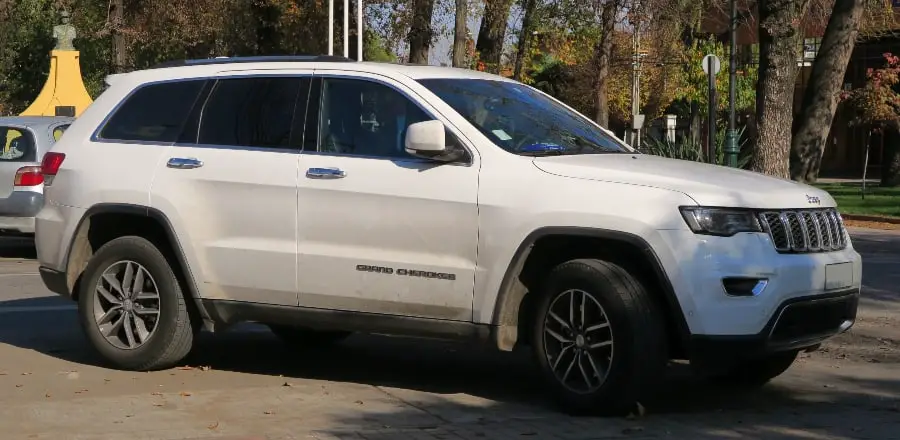 Top Speed: 180 mph
0-60 mph: 7.1 seconds
Horsepower: 295
Not only is the Jeep Grand Cherokee Limited X a functional car, but it is also beautiful. Since it is part of the limited range but a bit better, as indicated by the X, it comes with better trimmings above and beyond what we are used to seeing from Jeep.
However, its beauty does not mean it is less powerful; its 3.6-liter V6 engine can take it from 0 to 60 miles per hour in only 7.1 seconds.
8. Jeep Patriot Sport 4×4 (2017)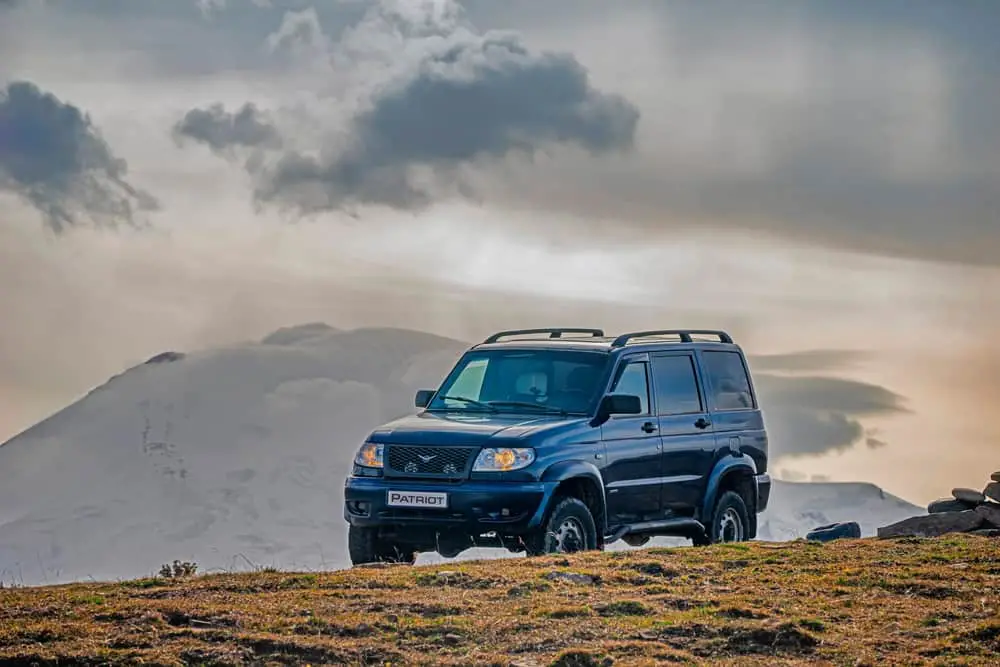 Top Speed: 126 mph
0-60 mph: 8.2 seconds
Horsepower: 172
Speeding up from 0 to 60 miles per hour in 8.2 seconds is not this Jeep's only selling point. With five seats, ample storage space, stability, traction control, and the usual off-roading capabilities of a Jeep, this car will make anyone lucky enough to own one very happy.
Despite its relatively straightforward nature in comparison to other Jeep models, the Patriot excels with its compact dimensions, allowing for easy maneuverability within urban settings, all while maintaining a spacious cargo capacity that ensures practicality.
9. Jeep Wrangler Unlimited (2012)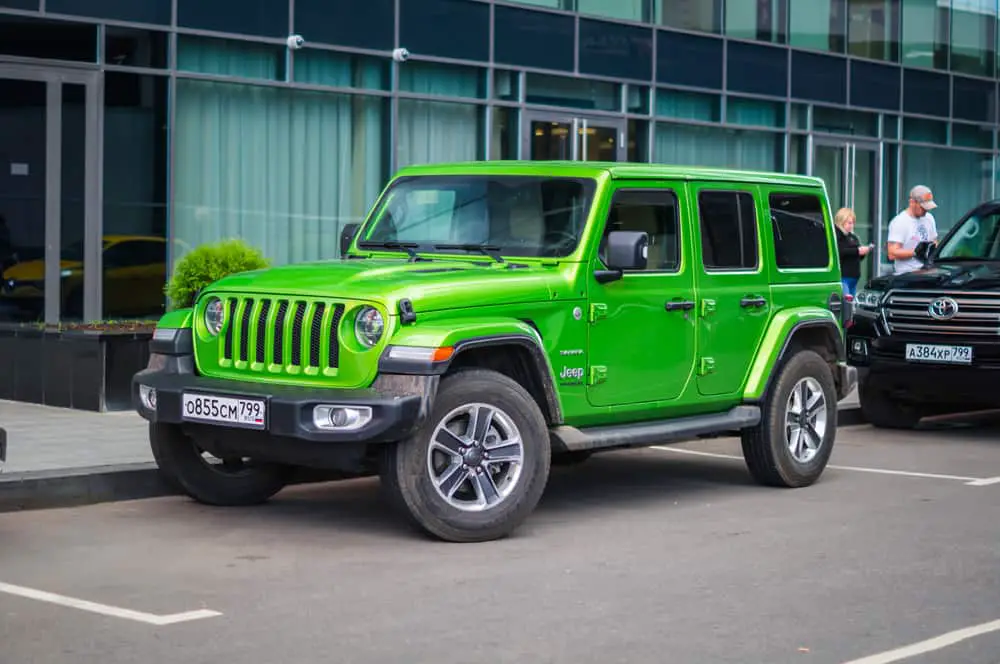 Top Speed: 110 mph
0-60 mph: 8.4 seconds
Horsepower: 285
With Garmin navigation, heated seats, automatic temperature control, and a 0 to 60 miles per hour time of 8.4 seconds, the 2012 Wrangler Unlimited was one of the best Jeeps for its time.
This car stands out as an iconic and versatile SUV, known for its legendary off-road capability and rugged design. Personally, I think this green color looks amazing (pictured above), doesn't it?
Note: this ranking is based on the fastest Jeep cars from 0-60 mph.