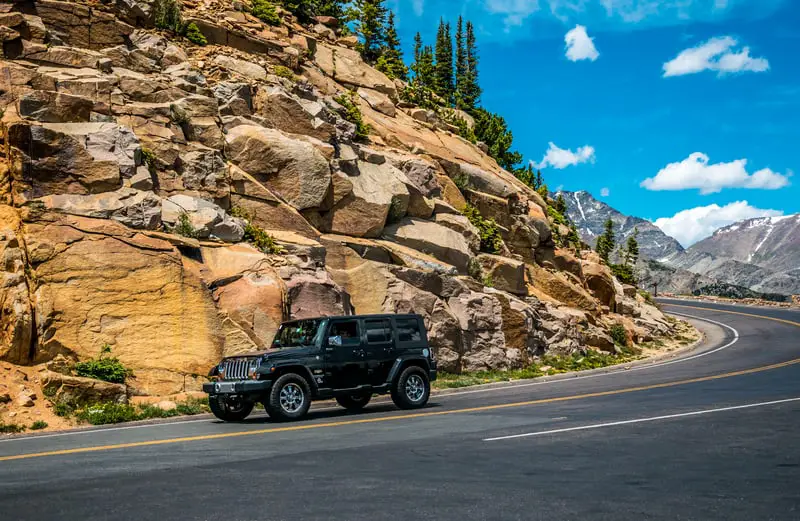 There's no doubt that a city-slicker car will not last a second on Colorado's rough terrain with its harsh weather conditions.
So, if you are looking for a durable vehicle with a roomy, stylish interior and advanced safety features – read on!
Here are the 7 best tried and tested cars to drive in Colorado that will make off-roading a breeze:
1. GMC Canyon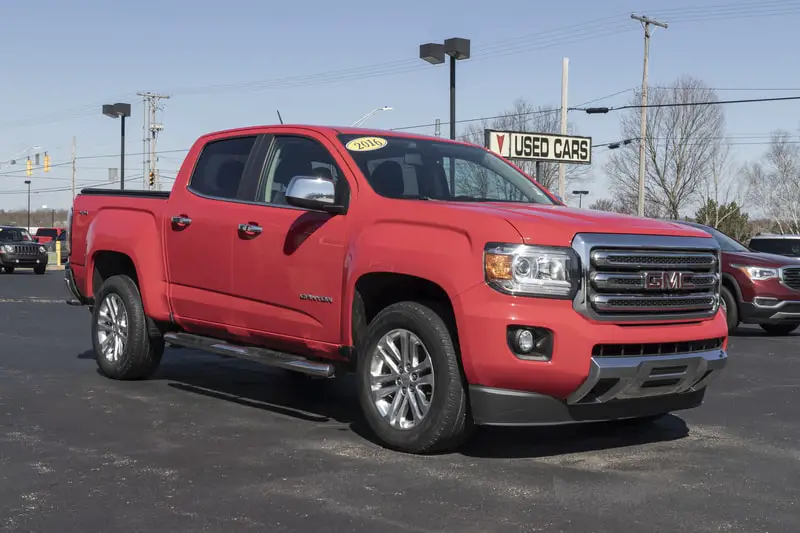 While the GMC Canyon is compact compared to half-ton pickup trucks, it has roomy, spacious seats that resemble the iconic Crew Cab style.
The Canyon packs a punch in the power department with a V6, 308-horsepower engine, which is a joy to drive with an impressive tow rating, including a user-friendly infotainment touchscreen system. However, it does not feature any enhanced safety technological features.
Even though the GMC's base engine is relatively weak, with only 200 horsepower, it is far more fuel efficient than similar-sized trucks. Although you could upgrade to a more expensive turbodiesel model.
Overall, the GMC Canyon might only appeal to shoppers looking for a traditional and durable pickup truck as it is not an upscale or modern truck. But it offers excellent value for money.
Why Is It So Great?
Fuel efficient
Durable
Traditional pickup truck
2. Audi Allroad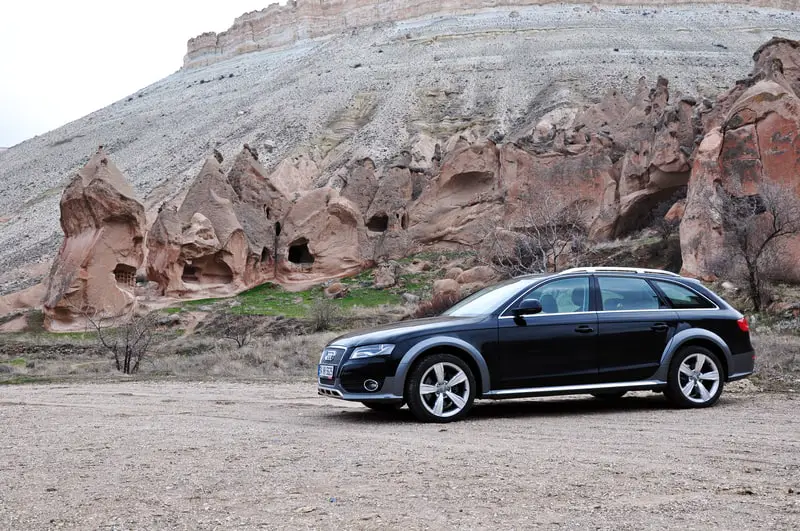 If you are looking for a sleek powerhouse with a ton of torque – look no further!
With its enhanced height and all-wheel-drive system, this durable yet powerful vehicle can easily handle any rugged Colorado terrain due to its turbocharged 2.0-liter four-cylinder engine.
Furthermore, the car's interior is immaculately crafted. Perfect for off-road driving due to its high ground clearance, and it's far easier to steer compared with other crossover SUVs in its class. In addition, it can accelerate from 0 – 60 mph in a mere 5.5 seconds.
Why Is It So Great?
Durable
Turbocharged engine
Immaculate interior
3. Chevrolet Colorado
Even though the Chevrolet Colorado looks like the GMC Canyon, it is far superior as an off-road pickup truck, and it's a little cheaper than its iconic lookalike.
This truck features roomy front seats, so you never feel cramped. In addition, the second-row Crew Cab model seats are spacious enough to accommodate massive bodybuilders.
Even though the interior will not blow you away, it has a sturdy and durable interior and a simple touchscreen. However, it does not include any advanced safety features.
You can expect a super smooth ride, and it is easy to maneuver, with a top-of-range towing capacity. Although you would be better off with a turbodiesel, or V6 model, instead of the basic four-cylinder engine model.
Why Is It So Great?
Roomy interior
Smooth ride on off-roads
4. Toyota 4Runner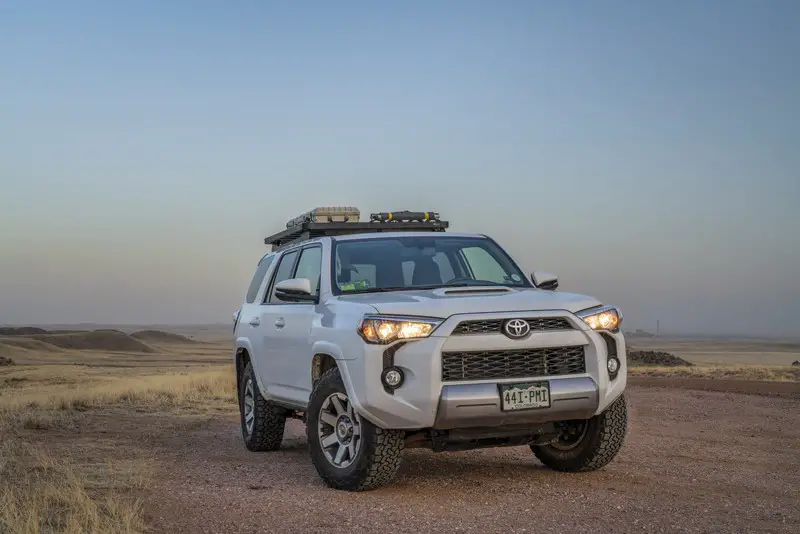 The Toyota 4 Runner is one of the most versatile and affordable trucks on the market. With so much space, it's perfect for extended family road trips. In addition, it can handle any ridiculously steep Colorado terrain with ease!
This durable powerhouse is made for challenging off-roads with an impressive electronic locking rear differential that dispenses the truck's engine power evenly to the rear wheels. Hence, they move in tandem at similar speeds.
It also has a handy crawl control that automatically modulates the brakes and throttle with five convenient low-speed options. So, all you need to do is focus on your off-road driving.
But what sets this durable truck apart is its advanced safety features like its pre-collision system and cruise control, including lane departure alerts.
Why Is It So Great?
Spacious interior
Advanced safety features
Excellent for off-roading
5. Ford Bronco Sport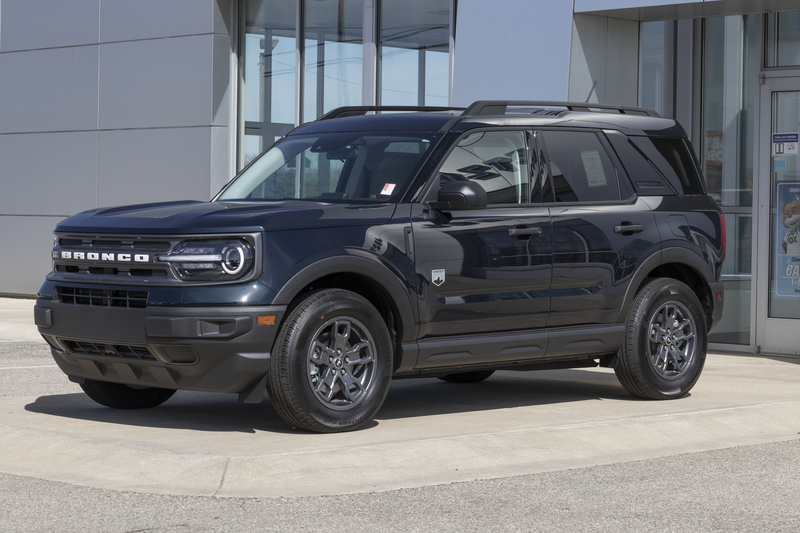 Even though the iconic Ford Bronco Sport 2022 is a compact SUV, it can accommodate five people with plenty of headspaces and ample cargo space. And it's far tougher and high-riding on off-roads compared to the Ford Escape model.
While the front seats are incredibly spacious, the rear seats might be a tight fit for some tall people. However, even though the interior is not luxurious, it is durable and stylish.
This Ford crossover features a powerful 181-horsepower, three-cylinder turbocharged engine. However, a 250-horsepower turbo-four version is also available and can tow an impressive 2,200 pounds.
This powerhouse includes all-wheel drive and advanced safety features, including a user-friendly touchscreen, so it ticks many boxes!
Why Is It So Great?
Stylish interior
Advanced safety features
6. Jeep Wrangler
The Jeep Wrangler was made for the great outdoors, especially for Colorado's challenging rugged terrains. As a result, it offers excellent value for money, especially considering all its great features.
Like the Ford Branco Sports, it's a compact, high-riding SUV that can accommodate tall drivers with spacious seats, which is always a bonus in a smaller car.
The Wrangler's interior will not blow you away. And it has limited standard SUV features, so it's not ideal for your daily commute. But this four-wheel drive is a force to be reckoned with on any off-road terrain with impressive powertrain features.
Jeeps are typically fitted with 285-horsepower V6 turbo-four engines, although you could go for a diesel-fuelled version equipped with a V8 or V6 engine. Even though Jeep Wranglers are gas-guzzlers, they do have hybrid models on offer.
You can choose between a spacious two-door or a four-door model with comfortable seats and adequate cargo space. Other perks include a world-class touchscreen, smartphone connectivity, and outstanding safety features.
Why Is It So Great?
Roomy interior
High-tech touchscreen
Advanced safety features
7. Nissan Pathfinder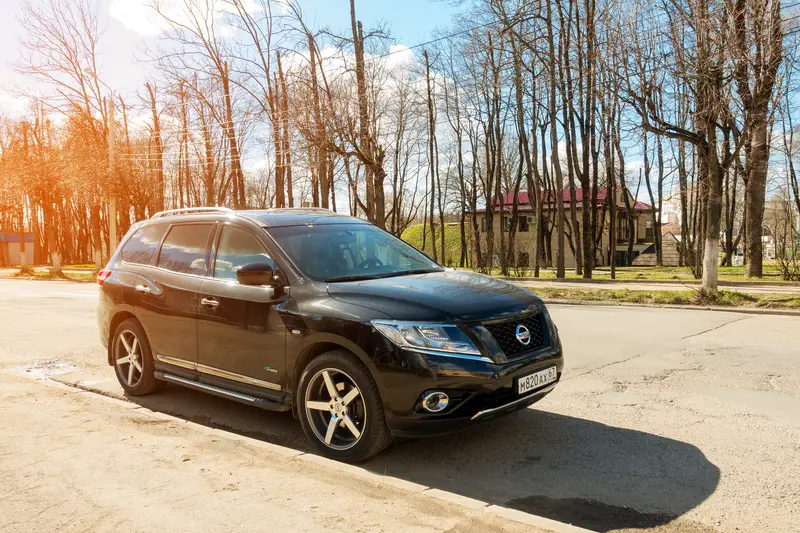 Suppose you are looking for an ultra-spacious SUV to accommodate your large family. In that case, the Nissan Pathfinder should be your first choice.
The 2022 Nissan Pathfinder has been completely revamped, which was much needed. It can comfortably seat up to eight people, with a lot of leg and headroom in three seating rows, including a spacious cargo area for all your vacation luggage.
It has front-wheel drive, a fuel-efficient 284-horsepower V6 engine with adequate acceleration, and the capability of towing roughly 6,000 pounds.
However, Pathfinder's most outstanding feature is the advanced safety systems. It performed very well in crash tests, so it's a sturdy family car. And it includes smartphone connectivity via the user-friendly touchscreen, automatic high beams, including a drowsiness monitoring system.
Why Is It So Great?
Fuel efficient
Suited to large families
Outstanding safety features