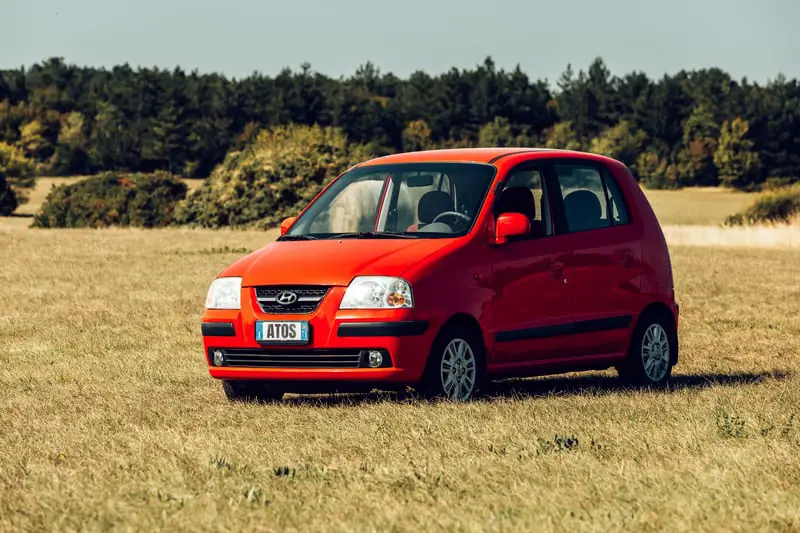 Hyundai has a wide range of small, compact cars on the market. The average Hyundai weighs in at 3,405 lbs, which is considerably lower than the overall average of around 4,000 lbs.
Although these cars are tiny, they all pack a punch. Hyundai has taken the automobile market by storm and is known for its incredible fuel economy. One of the main reasons Hyundais have good fuel economy comes down to their small and compact cars, but which are the smallest?
Here are the 4 smallest Hyundai models available:
1. Hyundai Accent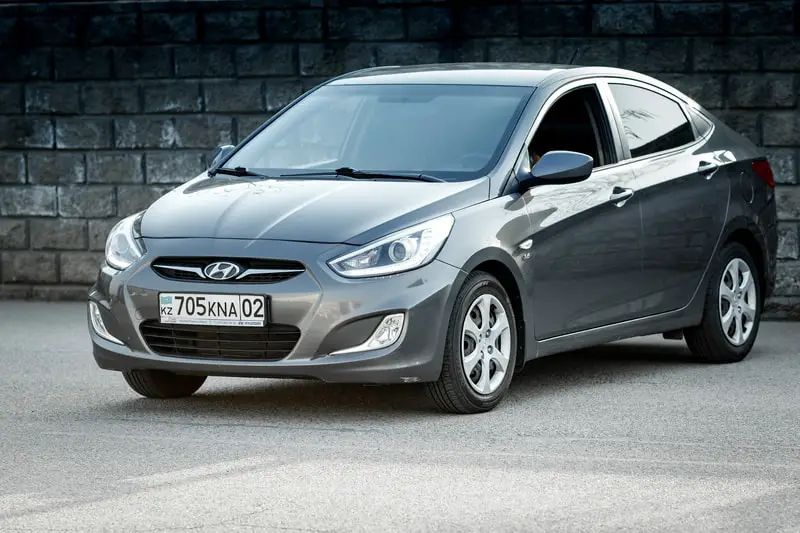 Weight: 2,366-2,533 lbs
Length: 161.42 inches
Capacity: 5 passengers
Maximum payload: 849 lbs
The Hyundai Accent was first released in 1994 as a replacement for the Hyundai "Excel" and has been going strong since. It is a 4-cylinder, 1.6-liter go-getter. This small-model car can be purchased in "special edition," "special edition limited," and "limited" variations. 
All editions boast a 113 torque at 4,500 and a compression ratio of 11:2:1. The Hyundai Accent is a standard four-door, front-wheel drive with front and back wheel Anti-Lock Braking System (ABS).
Although some variations lack certain features like collision assist and hands-free trunk release, there are enough options for you to choose from to build your car to your preference and budget, allowing you to select options that will match your desires for safety and comfort. 
Available safety features include front and back passenger advanced airbags, roof-mounted side curtain airbags, and seat-mounted side-impact airbags. The seatbelts have lower anchors and tethers for smaller children and can be adjusted higher for taller passengers or as your children grow.
The 120 at 6,300 horsepower performs well in city traffic, and we love this car's versatility for a single person out on the town or the bustle of a small family.
2. Hyundai Casper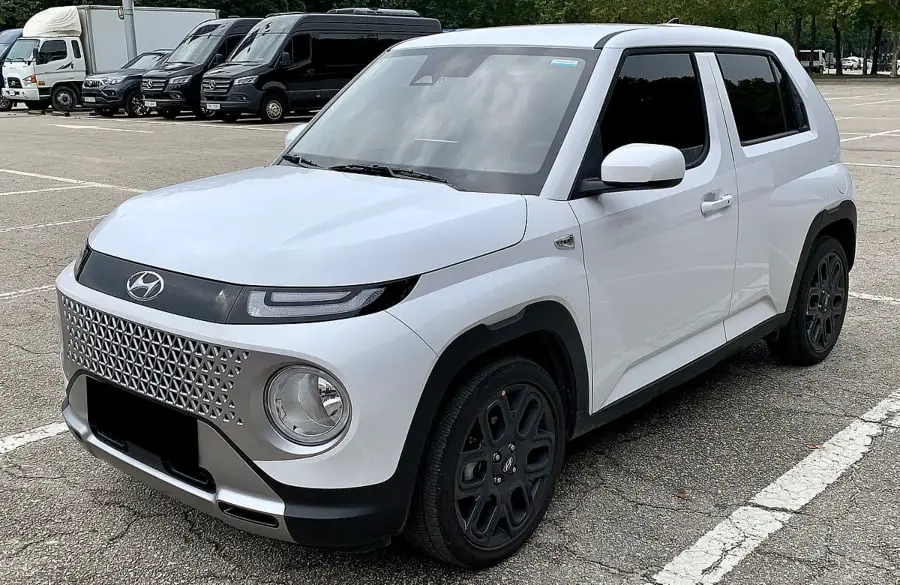 Weight: 2,172-2,337 lbs
Length: 141.5 inches
Capacity: 5 passengers
Maximum payload: 2,072 lbs
The Hyundai Casper is not only one of the smallest Hyundais, but also one of the cheapest. This entry-level SUV is cute, fashion-forward, and dripping with features. Let's check them out. 
The Casper was created in complete compliance with Korea's "Light Duty" for cars. To comply with light car stipulations, the Casper, measures no more than 141.7 inches long and 63 inches wide. 
It is designed as a four-seater but can easily accommodate four passengers plus a driver. The adaptable folding seats allow for truly imaginative storage and transportation of goods and passengers.
There are two variations of the Hyundai Casper; they are called "Smartstream" and "Kappa".
The "Smartstream" option offers 75 horsepower at 6,200 rpm, while the "Kappa" offers 99 horsepower at 4,500-6,000 rpm.
This vehicle can come with a total of seven airbags, and, depending on your selection, it can come with lane assist, cruise control, and forward collision warning. 
3. Hyundai i30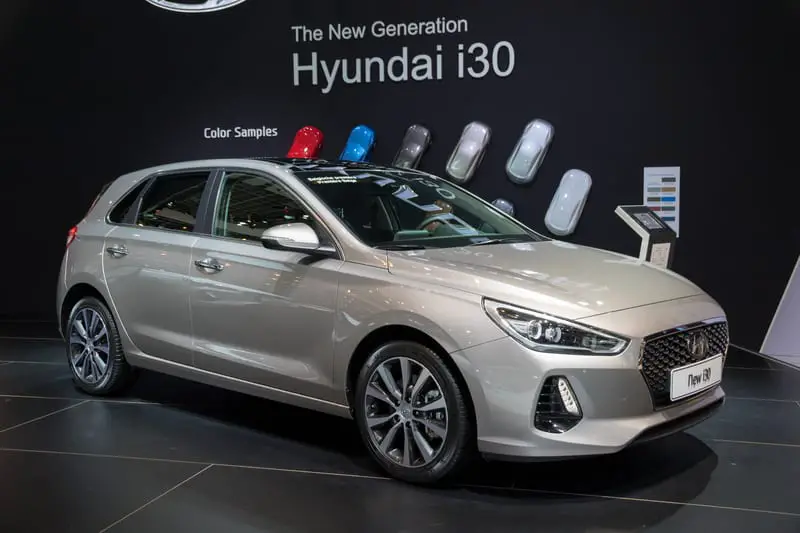 Weight: 3190 lbs
Length: 170.9 inches
Capacity: 5 passengers
Maximum payload: 2646 lbs
The Hyundai i30 is a family hatchback car that ticks all the right boxes in its class. This small family car is available in various designs to suit your taste and is packed with safety features and comforts that you are bound to enjoy. 
The i30 is available in the following variants:
Both versions offer four in-line cylinders, front-wheel drive, and 6-speed manual options. The 2.0 GDi has 203 horsepower at 4,700 rpm, while the 1.6 T-GDi has 265 horsepower at 1,500-4,500 rpm. 
The i30 includes many active and passive safety features that can be perused here. 
The Hyundai not only features numerous safety features, It also includes multiple fun elements that make the car luxurious even as a family purchase. Enjoy 3D navigation, numerous speakers, Apple and Android compatibility, and Bluetooth audio streaming. 
The exterior is modern with an updated bumper and chrome radiator grille, ensuring the vehicle stays up to date with technology and the latest trends in vehicle fashion.
The purchase of the Hyundai i30 includes a lifetime service plan, Sat Nav update plan, and other optional plans.
4. Hyundai Atos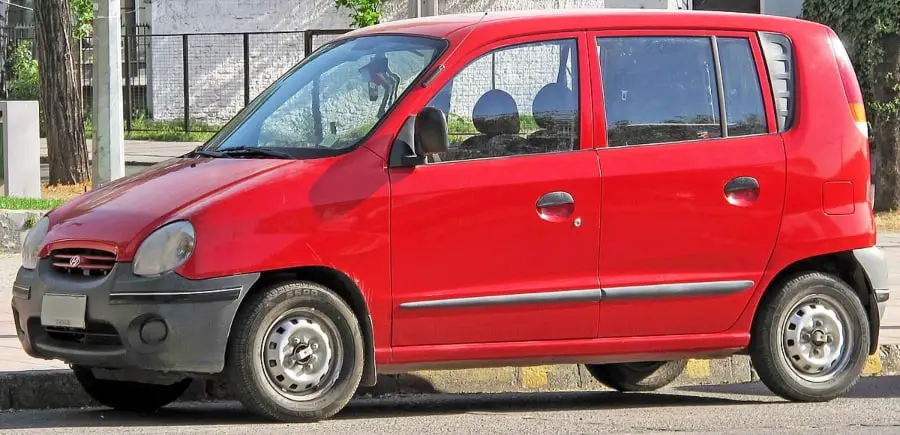 Weight: 2,585 lbs
Length: 137.6 inches
Capacity: 5 passengers
Maximum payload: 827 lbs
When we consider the smallest Hyundai cars, the Atos simply must be among them. This small car has been a staple since 1997, and it is still going strong for those looking for a small, light city car. 
The appearance of the trusty Atos has changed significantly since the early days, and so have the specifications. Let's have a look at what a Hyundai Atos has to offer you today. 
The Hyundai Atos is a no-nonsense, 1.1-liter, 4-cylinder petrol car with 5-speed manual transmission. It has great fuel economy, with a fuel consumption of around 30 MPG.
The Atos offers a basic entertainment system consisting of Bluetooth compatibility, a USB, and CarPlay. It has an onboard computer, manual air conditioner, electric windows, four-inch speakers, and a digital clock. 
It doesn't have the most appealing design, but when it comes to getting from A to B, the Atos will do it for you without breaking the bank.