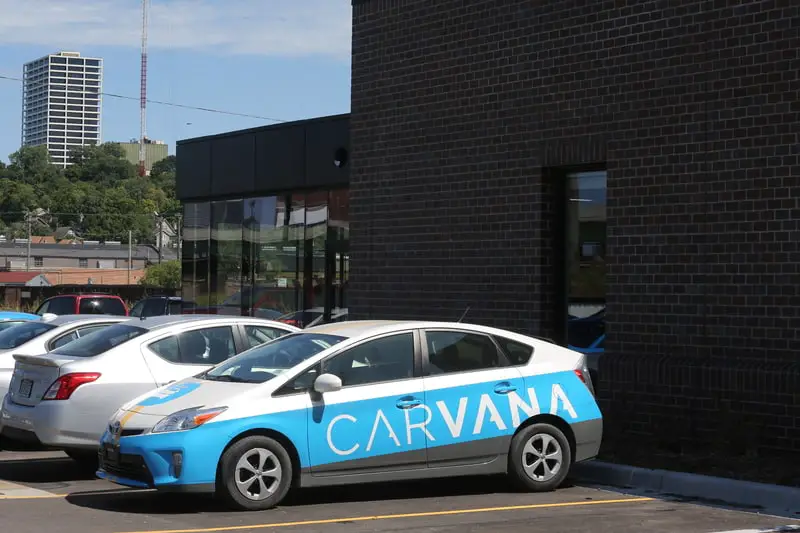 If you're looking to purchase a car, you've probably heard of Carvana. Carvana is an online car dealership that works like most other car dealerships.
Most of Carvana's sales take place online, but there are a few physical Carvana dealerships located across the U.S. But does Carvana sell new or old cars?
Carvana is a car retailer that sells previously owned cars only. Carvana does not sell new vehicles. Carvana stocks newer models of cars, but all of these are pre-owned. Carvana also accepts trade-ins and offers potential buyers many different types of cars when purchasing a pre-owned vehicle.
Through Carvana's online site, you can complete all the steps to purchase a car. When looking through cars, you're interested in purchasing, you can see a 360-degree view of the car, a photo gallery, and a CarFax report.
Carvana cars also come with a 150-point inspection, owner reviews, vehicle features, and an estimated time of delivery or collection.
Is Carvana Known For Selling Old Or New Cars?
All Carvana cars are pre-owned, but you can still purchase vehicles that are less than a year old. Currently, Carvana stocks cars from 2009 until 2023 and does not sell vehicles released before 2009.
With Carvana's easy-to-use search filters, you can search for a vehicle based on the following factors:
Payment and price
Body type
Make and model
Year and mileage
Features
Fuel type
Color of the car
Transmission type
Trading In Your Old Car To Purchase A Car From Carvana
According to Carvana, they will accept trade-ins provided your car is not older than those manufactured before 1992. The vehicle traded in also has to pass the test drive.
Other information you may be required to provide when trading in your car includes features, current condition, mileage, and accident history.
Based on the information given, Carvana will assess the car and determine if trading it in is possible. Carvana will provide you with seven days to accept the offer if your vehicle has been accepted for a trade-in.
How To Buy A Car From Carvana
Purchasing a car from Carvana is quick and easy. The step-by-step purchasing process is simple enough to follow and provides you will all the information you need to buy from Carvana.
Carvana also has a frequently asked questions page to help potential buyers with common questions about purchasing a car.
How to purchase from Carvana:
Visit the Carvana website and search for cars. First, go to the Carvana website. On the homepage, there's a tab that says "select cars" click on it to start finding your next car.
Use the search filter to find a car. Next, use the search filter to find the vehicle you're interested in purchasing. Once you've chosen a car, click on it.
Inspect the car. Once you click on the car you're interested in purchasing, the website will take you to a page that shows you a gallery of images and a 360-degree view of the car. You will also be able to access the CarFax report, vehicle details, price, and owner reviews.
Select get started to continue with the purchase. Once you are happy to continue with the purchase, select "get started ."If you still need to create a Carvana account, you'll be asked to create an account.
Finalize your purchase. Once you've logged into your Carvana account or created a new one, you'll be asked to complete an online form that includes your personal information, trade-in, cash or finance options, driver's license information, and payment. The purchase will be finalized once you complete this information.
Collect or receive your car. Once everything has been evaluated, and your purchase has been confirmed, Carvana will notify you whether you can collect your car or if it will be delivered to you.
Does Carvana Offer A Trial Period When You Purchase A Car?
Carvana does not specifically offer a trial period but a 7-day money-back guarantee, beginning from the day you get your car. During this period, you can drive for 400 miles and then exchange it within seven days if you aren't happy with the vehicle.
There are some restrictions to returning the car. These include:
The vehicle will not be able to be returned if it has been modified in any way
If the vehicle is in an accident or damaged, it will not be eligible for a return
Used as security in a loan (outside of Carvana's installments)
If the car is altered in any way, it will also not be eligible for return
If the vehicle has driven over 400 miles, there will be an additional charge of $1.00 for each extra mile
If your car is in an acceptable condition and doesn't have any of the above problems, Carvana will accept the return of your vehicle. You will receive a refund from Carvana within seven to ten days of returning your car.
The Downsides To Purchasing A Car With Carvana
Carvana gives you almost all the information you need about the car when purchasing a vehicle. Buyers know precisely what the car costs, its mileage, and a few other things that help them decide if it is worth purchasing.
Despite this, there are a few downsides to buying a car through Carvana.
These include:
You can't view all Carvana cars in person
There's no test drive option when purchasing a car
Free delivery is only available within a certain proximity
Carvana can be more expensive than other dealerships
Carvana won't offer a good deal for your vehicle if you trade it in
Conclusion
Carvana has a wide range of car models ranging from 2009 models to 2022 models. Carvana only sells pre-owned cars, and they do not sell brand-new vehicles.
With Carvana, you can also trade your existing car to purchase another one. Despite not selling new vehicles, Carvana remains a popular and convenient option for those looking for used cars.