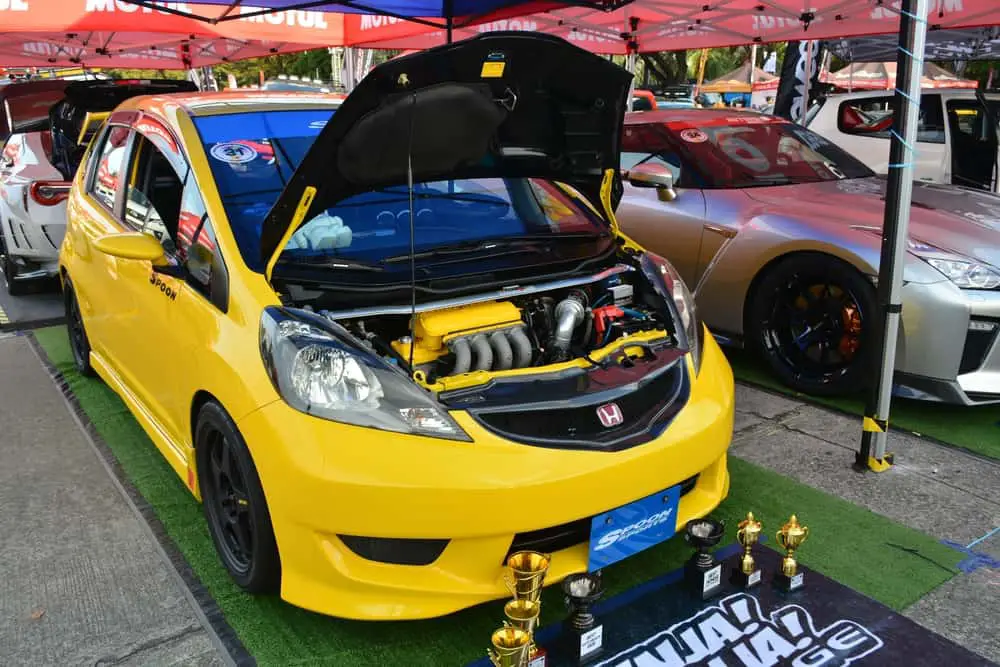 The legend of the Spoon engine is real! Spoon engines are built by hand and originated from a former race car driver named Tatsuru Ichishima, who modified Honda engines which impressed Honda, leading to a partnership and the creation of Spoon Sports.
But what exactly is a spoon engine, and which cars utilize it?
What Is A Spoon Engine?
Spoon engines are ultra-modified, professional-quality Honda engines made to match the speed and power of race car engines. Spoon engines are hyper-precise and expensive as they are hand built and mostly purchased for circuit race cars.
You can buy Spoon parts and assemble the one yourself, but Spoon engines are only considered authentic if made by the Japanese company Spoon Sports.
Most Honda models are compatible with Spoon engines, but they are made to fit and usually get paired with the following models:
1. Honda Civic With A Spoon Engine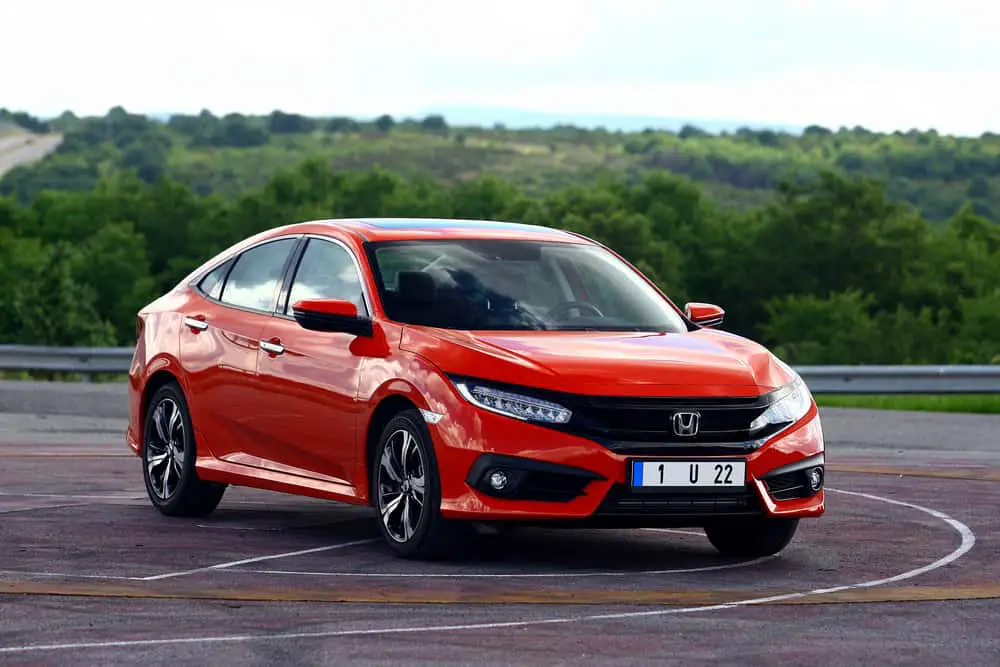 Honda Civics are the best to pair with a Spoon K20A engine. These engine components get made with impeccable accuracy, with a 0.01-gram precision margin.
Hector from The Fast and The Furious movie mentioned that he had three Spoon Honda Civics, which packed him some heavy speed.
Spoon K20A engines are built to enhance compression radio, with a ratio of 11.7:1. This engine uses the head gasket of the beam and is made of 2-ply metal for excellent durability.
The first Spoon engine made by Tatsuru Ichishima was the 3rd generation Honda Civic hatchback, so Civics are a popular choice for a Spoon engine revamp.
If you're looking to put a Spoon engine in a Honda, the Civic is a good choice.
2. Honda Accord With A Spoon Engine
Honda Accords are great endurance cars that are completely reliable. The first Spoon Honda Accord was an Accord Euro R that still races today, proving this model's durability!
This model has a long wheelbase, so it turns around a bend easier, and it doesn't resist and can change direction smoothly, which is an excellent bonus for car racing.
Honda Accords work wonderfully for endurance racing. Accords also can fit big tires, allowing for better grip and increasing overall traction because of the larger contact area between the tires and the road.
It's also most compatible with a K20A Spoon engine to reach maximum power, which also benefits from precision and quality engine components.
3. Honda S660 With A Spoon Engine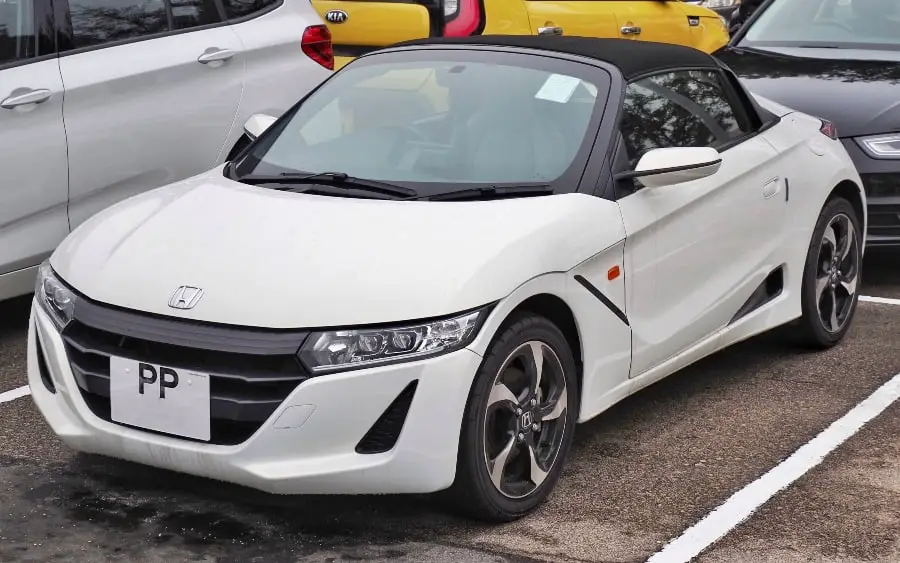 One of the most incredible pairings possible is a Spoon engine and a Honda S660 Kei car. It is hugely popular in Japan. Honda S660s are the most reliable and offer ease of use.
An S660 with a Spoon engine has a tremendous power-to-weight ratio thanks to the model's size, arguably better than horsepower.
A Honda S660 isn't all that fast, but with a refined tuned Spoon engine, it meets the bar of a race car.
Spoon uses OEM refining by balancing pistons and rods and torquing bolts to match the precise 0.01 N/M requirements.
A Spoon carbon fiber diffuser is an added feature that helps stiffen the body to handle the horsepower for its size.
4. Honda S2000 With A Spoon Engine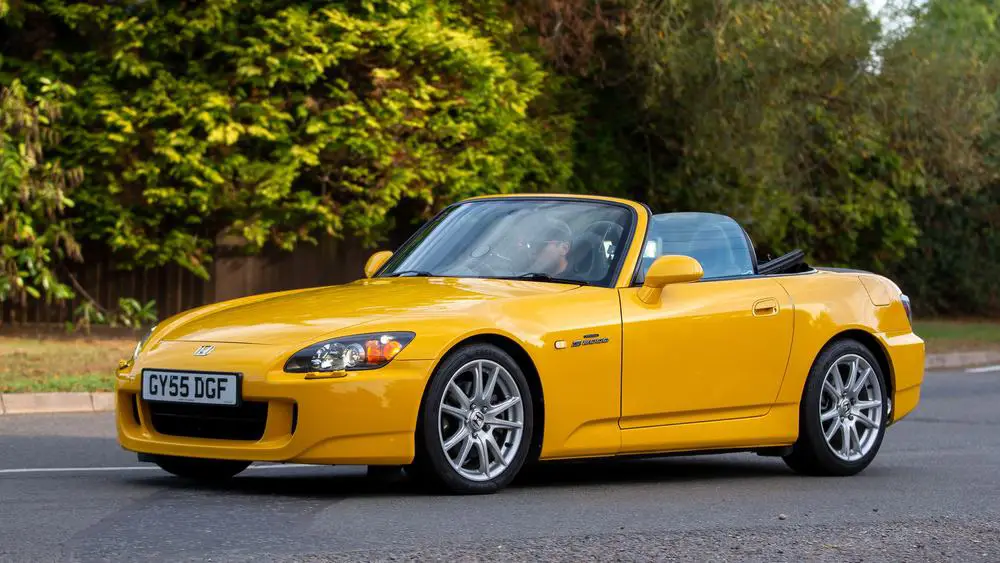 A Honda S2000 would fit best with a Spoon F20C engine. An F20C has a compression ratio of 11.8 and a two-piece beam head gasket that improves engine pressure handling.
The Honda S2000 is an attractive-looking car, and when paired with a Spoon engine, it's gorgeous on the inside too.
An S2000 is a fantastic track car as it can get kitted with a 50-50 weight distribution which is a dream balance. A Spoon pairing with this model allows for comfortable and smooth handling and offers excellent feedback to the driver.
The ease of use provides outstanding reliability and can efficiently work as an endurance race car. 
A Spoon engine allows the Hona S2000 to become a well-rounded car in terms of performance that works for everyday driving.
5. Honda CR-V With A Spoon Engine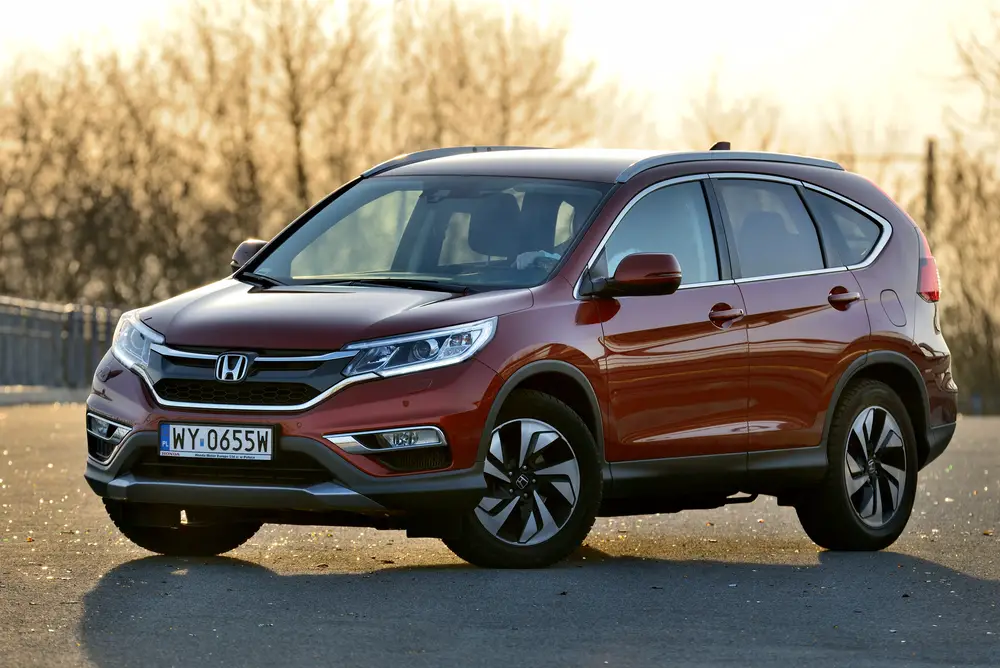 Honda CR-Vs benefit significantly from a Spoon K20A engine installed. K20A engines offer strong performance and top acceleration, turning any regular CR-V into a racing beast.
Race car converted CR-Vs were popularized for disabled race car drivers because of this model's safety and ease of use.
As usual, K20A engines are most suitable for endurance racing. Honda CR-Vs aren't a top choice for racing; therefore, another model might be a better choice for a Spoon engine.
Further Spoon features include engine accuracy by 0.02 grams, static balance for pistons, con rods, pins, and significant compression ratios.
6. Honda Acura Integra With A Spoon Engine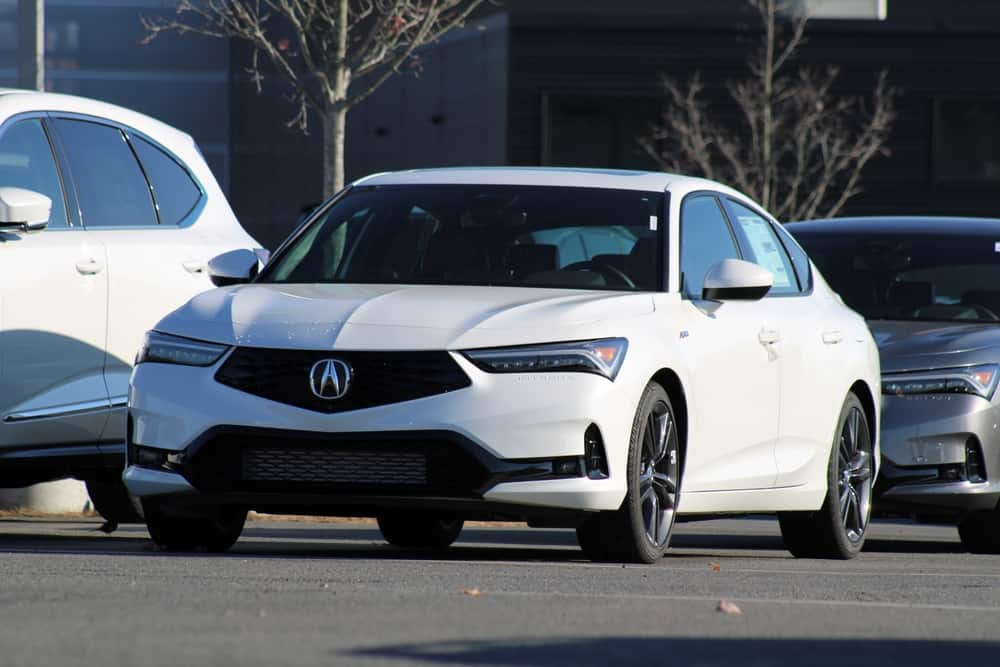 B18C5 engines have a 1.8-liter capacity and offer excellent engine output. A Honda Acura Integra works beautifully with a B18C5 Spoon Sports engine.
Acura Integra's are incredibly rigid and function optimally once the suspension is adjusted. It also allows for substantial horsepower, ideal for endurance racing.
The B18C5's larger throttle bodies allow a greater air intake for higher engine output. The increased compression of a B-series engine maximizes horsepower creating outstanding race performance and more efficient engine usage.
Spoon Sports has discontinued its B-series, so since you can't get hold of one readily, a beneficial alternative would be the popular K20A which still offers the same advantages.
7. Honda Fit/Jazz With A Spoon Engine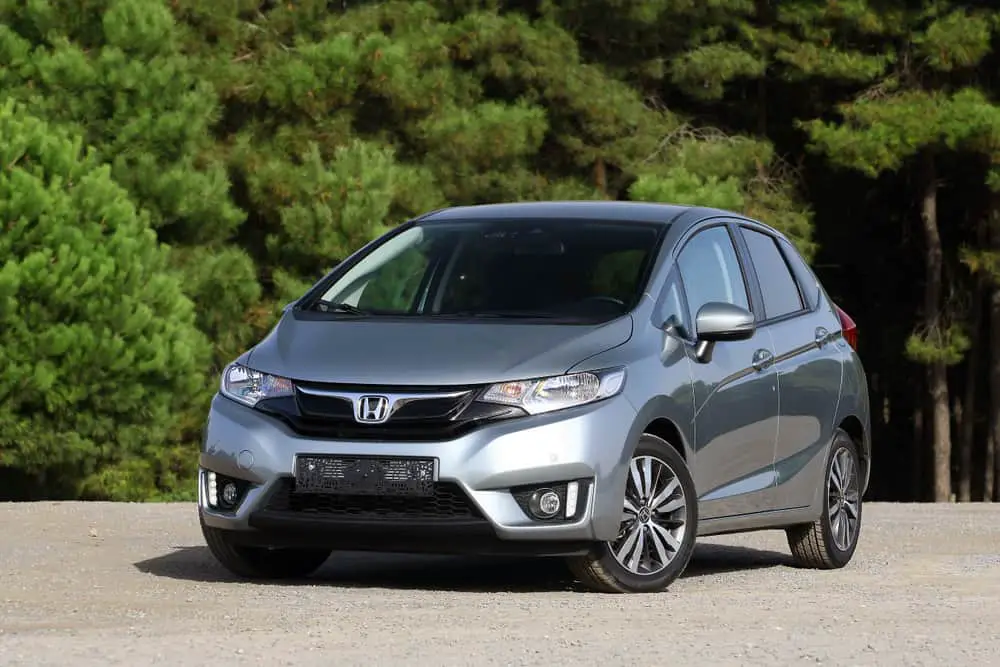 Honda Fits fit with Spoon engines like a dream! Again, the Spoon Sport K20W is the engine of choice for a Honda Fit. This Honda model looks sleek and has a low weight making it an excellent vehicle model.
Fits aren't a common choice to swap for a Spoon engine, but they can be worthwhile if you're looking for the benefits Spoon Sport engines offer, both for racing and regular driving.
If you are to use a Honda Fit for racing, like all Spoon engines, endurance racing is your best bet over drag racing. You'll need a splitter to ensure proper cooling.
You'll also benefit from the suspension balance by installing a helper spring, as the rear end of the Honda Fit is lightweight.
8. Honda CR-X With A Spoon Engine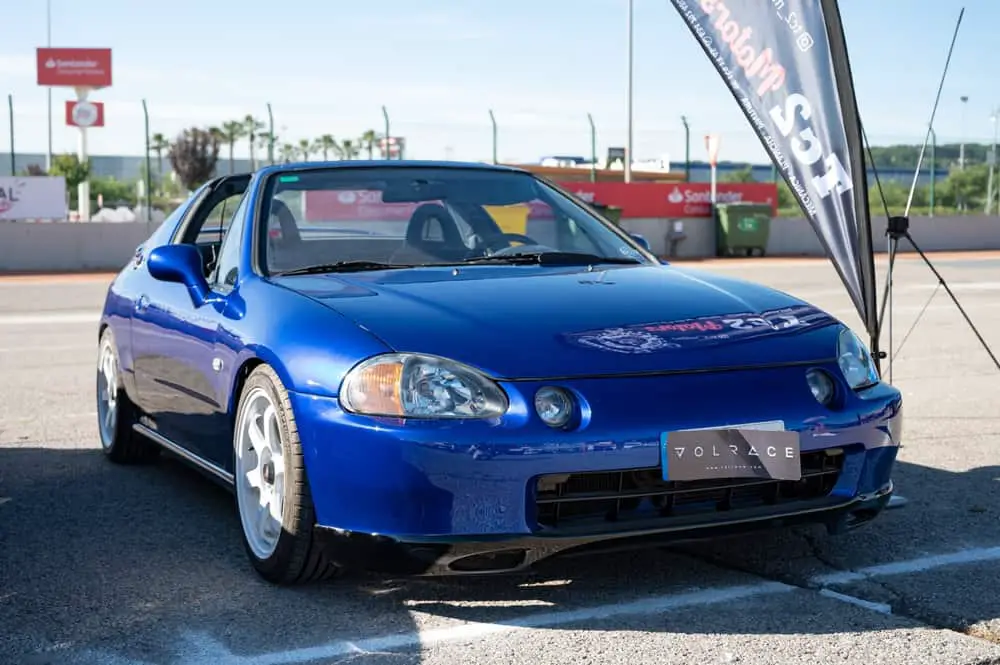 Many sport CR-Xs are available, and a Spoon engine makes them optimal racing cars. Spoon Engines and CRXs are highly compatible, and K20W engines are the preferred CR-X fit. The Spoon engines match well with the suspension this model offers.
Spoon Sports focus on tailoring engines to perfection, outshining mass-produced engines. Spoon engines offer excellent dependability and last through the test of time.
Spoon engines also provide great driver feedback, especially partnered with a Honda CR-X. CR-X cars are commonly kitted to become race cars and are a worthy option.
9. Honda N-One With A Spoon Engine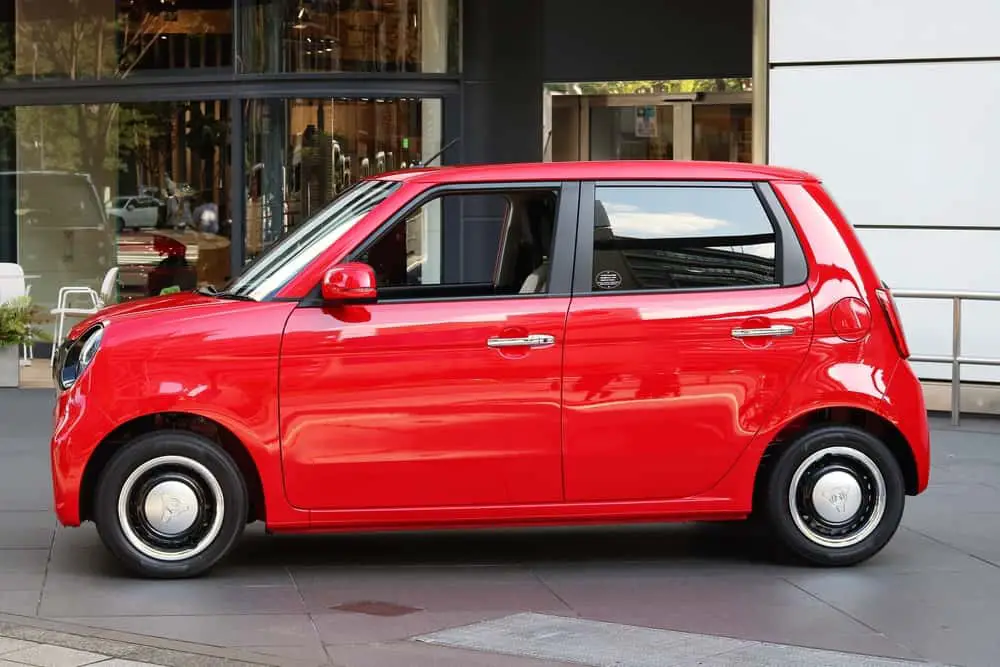 Honda N-Ones often get paired with Spoon engines, and it's possible to purchase one assembled with the coveted engine already.
Spoon-engine Honda N-Ones are more readily available than other Honda models, which allows you the convenience of simply buying the car instead of finding one to install with an engine.
Honda N-Ones are compact, allowing their lightweight to increase speed. This model, paired with Spoon, is said to offer an enjoyable drive, meaning it works perfectly as an everyday car.
A Spoon-engine N-One is an attractive choice whether you'd like to assemble one to race or own an out-the-box reliable sports car for your daily commute.
The compact size also helps to park and fit through tight traffic and bends. Also, Honda N-One models offer a comfortable interior even though they are small.