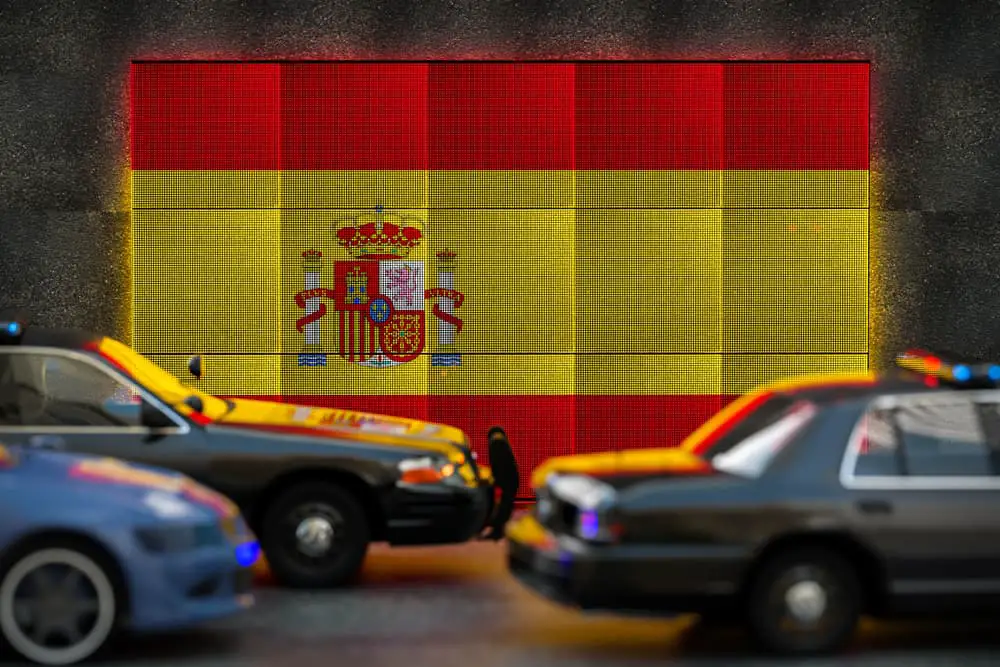 When considering the best car brands and their countries of origin, Spain may not even cross your mind. Spain's automotive industry may not be at the forefront compared to other countries and may not have as many brands, but they should not be discounted.
Several established and up-and-coming brands have garnered the attention of car fanatics worldwide.
Here are the 9 best Spanish car brands.
1. Hispano-Suiza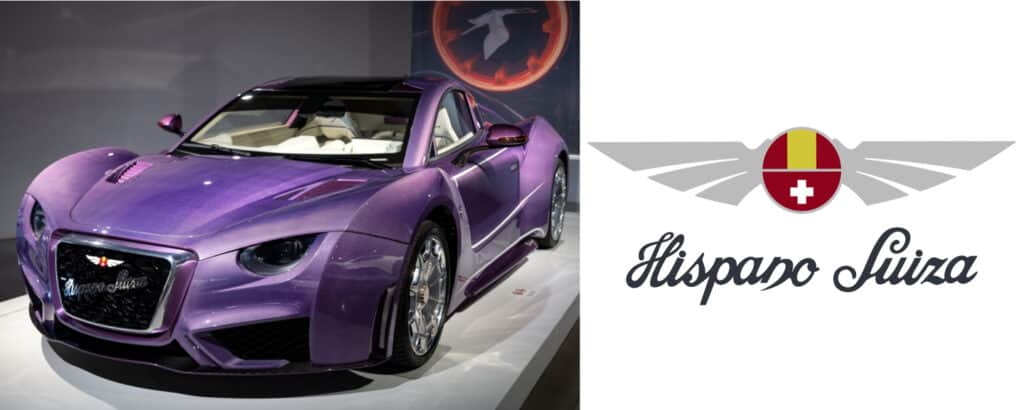 Founded in 1904, Hispano-Suiza (Spanish-Swiss) was an automobile and aviation manufacturing company. Hispano-Suiza was one of the key manufacturers during the World Wars and the Spanish Civil War, which in itself speaks highly of the quality and longevity of the brand.
The company has a reputable history of making high-end luxury vehicles in the 1920s and 1930s. Even brands like Rolls Royce were using patents of the Hispano-Suiza brands during this time. However, they may have been under the radar recently, with the existing cars classified as vintage or collector items.
However, in 2022, they launched the Hispano Suiza Carmen. Retaining the classic yet updated features of a 1930s model sports car but with the modern-day components of an electric car.
An elegant marriage between vintage classic and contemporary technology. While this brand may not be as massed produced as some car brands, the Hispano-Suiza company prides itself on quality, luxury, and exclusivity.
What Makes This Brand Distinctive?
Oldest and longest-running Spanish car brand
Patents of the brand were used by Rolls Royce during the 1920s and 1930s
Launched a new model in 2022, reviving the brand
A perfect mix of classic vintage models and modern technology
2. SEAT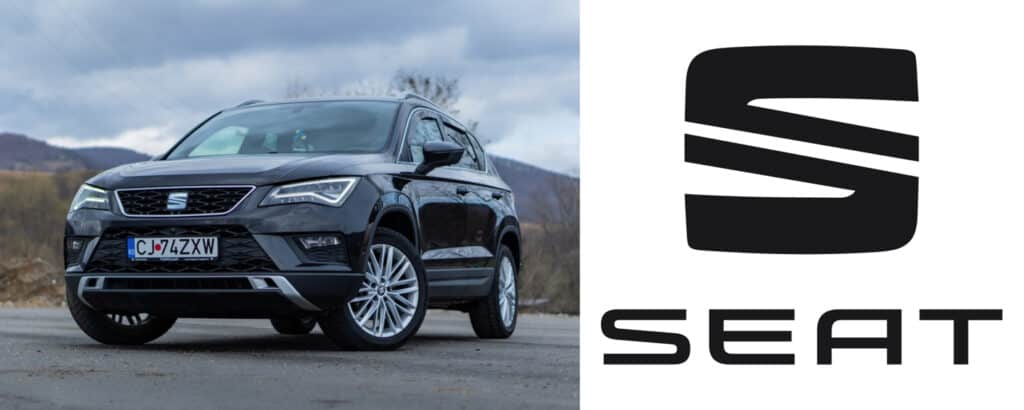 SEAT is possibly the most well-known Spanish car brand. Compared to other brands that produce a smaller quantity of cars, SEAT is the only mass-produced Spanish car brand company.
Founded in 1950, the brand manufactures affordable cars for everyday use, unlike other Spanish brands that primarily cater to a niche market. Their models include hatchbacks, one model of an electric car, and a small line of SUVs.
The three most popular models are the Arona, Ibiza, and Leon. Although the primary manufacturing is done in Spain, SEAT became part of the Volkswagen Group in 1986 but remained a Spanish brand.
SEAT prices vary from the cheapest being around $18,000, and the most expensive around $46,000. For an in-depth look at the key features of a SEAT, check out Joe Holding's article on the Top Gear site.
What Makes This Brand Distinctive?
The only mass-produced Spanish car brand still operating today
Accessible to the public for everyday cars
Affordable
Most well-known Spanish car brand
Models include hatchbacks and SUVs
3. Santana Motor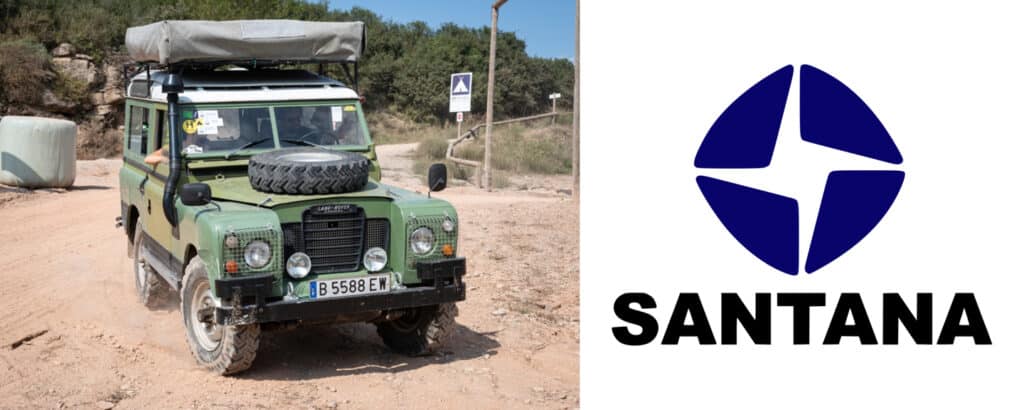 Although this car brand was defunct as of 2011, Santana Motor is worth mentioning due to its long history, notable collaborations, and vast influence.
Founded in 1954 by the Spanish government, the brand was originally known as Metalúrgica de Santa Ana, S.A, to manufacture machinery for agricultural purposes.
It's not surprising that these vehicles were known for their sturdy capabilities. In 1961 while under license from Land Rover, Santana Motors began to produce off-road vehicles.
These were sold under the name Land Rover Santana. There were many varying models favored by Spanish farmers and exported to places such as North Africa, South America, and The Middle East.
In later years, Santana Motors would form alliances and collaborate with brands such as Suzuki and Iveco. Any Santana Motor cars in circulation today are considered collectors vehicles, with the Land Rover Santana 88 ranking high on the list.
What Makes This Brand Distinctive?
Quality off-road vehicles
The brand initially manufactured agricultural equipment
Sturdy and reliable
Long-running alliances and collaborations with Land Rover and Suzuki
Founded by the Spanish government
4. Spania GTA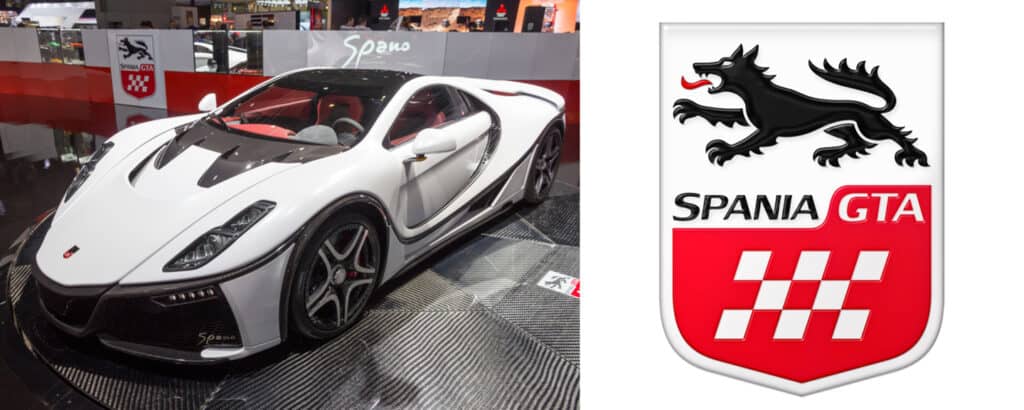 This automotive company has its origins in the motorsport world. Founder, owner, and CEO Domingo Ochoa began in the motorsport industry in 1978 and birthed his own company GTA Motor sixteen years later. Domingo had a vision of building a "Hypercar" that encompassed technology, exclusiveness, sophistication, and sportiness.
Perhaps the most talked about the model to be produced by this company is the GTA Spano. The exclusivity mark has been hit with plans to manufacture only 99 of these cars.
The GTA Spano contains a custom-built engine that enables the car to go from zero to an impressive 62 miles per hour in three seconds.
The exterior is sleek, elegant, sporty, and aerodynamic in a completely unique way. In 2016 the GTA Spano featured in the Need For Speed movie was for sale for a cool $1.62 million. The Karma G.S. series of cars now includes a fully electric car (GSe-6), bringing Spania GTA to the future of automobiles.
What Makes This Brand Distinctive?
Roots in the motorsport world
GTA Spano contains a custom-built engine
Only 99 GTA Spano will be produced
Can go from 0-62 miles in three seconds
5. Cupra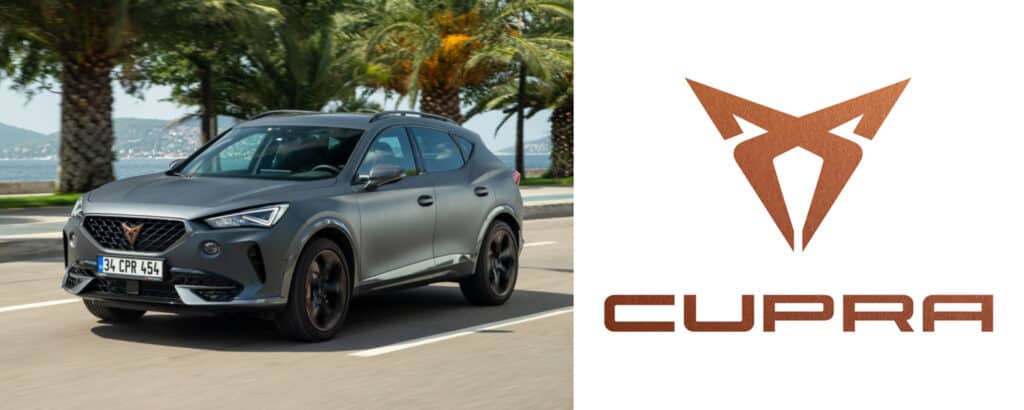 Cupra can be considered the offspring of the SEAT brand. In 1985 when SEAT Sport (now Cupra Racing) was founded, so was Cupra. Cupra has its origins as a rally brand and even won the 1996 FIA 20 Liter World Rally Cup.
As SEAT's "performance-driven" brand, Cupra's goal is to retain the best and most iconic aspect of the SEAT brand but to dress it up and make it more attractive with added features.
It is common to find it hard to draw the line between SEAT and Cupra. Pentagon Group Digital Marketing Manager Jordan Armitage cleared up any confusion in a 2020 post addressing the difference between the two brands.
What Makes This Brand Distinctive?
Part of the SEAT brand
Origins in rally racing
Winner of the 20 Liter World Rally Cup
Described as "performance driven."
Aims to be more attractive and luxurious than the SEAT models
6. Hurtan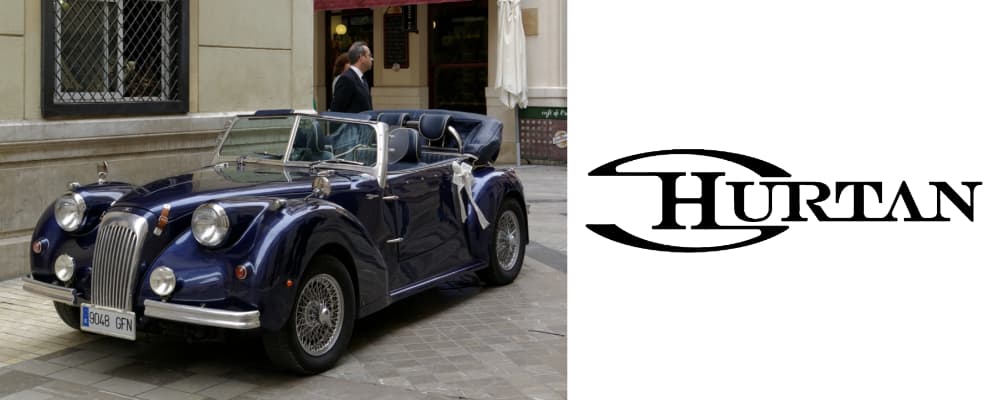 Also known by the name Hurtan Automóviles, the brand was founded in 1991 by Juan Hurtado González.
Unlike some of the cars featured on this list that pay homage to classic cars' vintage features, Hurtan vehicles are almost exclusively retro-styled and inspired. Most models, such as the Albaycín range, are sports cars.
 Hurtan does showcase some range, as seen in the 2017 Hurtan Route44 model of a commercial vehicle that could be utilized for various mobile businesses such as food trucks. In 2019 the brand released the Hurtan Vintage, modeled after the Jeep Wrangler but with a 1930s aesthetic.
The most popular model, The Hurtan Grand Albaycín Roadster, has a starting price of $72,900, with customizable versions available at more of a cost.
What Makes This Brand Distinctive?
Founded in 1991
Cars are all retro styled and inspired
Very unique in appearance
Models include sports cars, commercial utility vehicles, and a Jeep Wrangler 1930s style  4X4
7. Aspid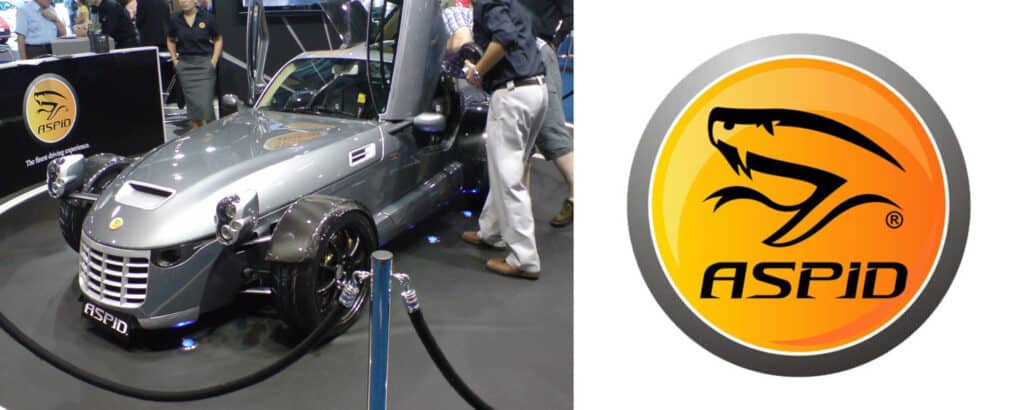 When describing the Aspid SS, EVO Magazine quoted, "When you look at the Aspid SS, you may think Caterham meets McLaren".
The Aspid brand was founded in 2003 and is the trading name for the automotive company IFR Automotive, S.L. The physical appearance of Aspid cars resembles something out of a James Bond movie.
Sleek and unique designs with scissor doors showcase a hybrid between futuristic and vintage. A key feature noted by car enthusiasts is the impressive level of comfort, technological innovations, and utilities compared to other open-wheeled cars on the market.
While it may be considered a relatively "new" brand, the IFR Automotive brand has incorporated many innovative technological features into the manufacturing of Aspid cars.
 Features include a twin brake disc system and a lightweight aluminum extrusion chassis. These key features are designed to make the car impressively lighter. When looking at the price, an Aspid can cost over one hundred thousand U.S. dollars.
What Makes This Brand Distinctive?
Unique twin brake disc system
Lightweight aluminum extrusion chassis
Sleek and unique design
Scissor doors
8. Tramontana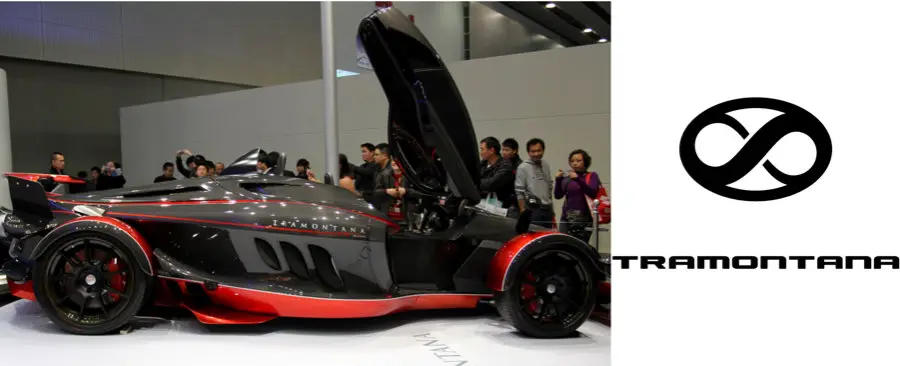 A Formula 1 enthusiast's dream came to life. Tramontana has a range of unique (almost bespoke) elite supercars that are visually as close to an F1 racecar as you could get.
Founded in 2007, Tramontana creates single or two-seater sports cars with luxury running throughout the vehicle. The body is made from exotic materials such as wood, gold, titanium, and carbon fiber, with the engine being that of a Mercedes AMG.
 Each car is tailored to the customer's wants and needs, with the brand priding itself on the fact that no car within the Tramontana family is the same.
Only 12 cars are produced each year, and any maintenance on the car is done at the driver's home (no matter where they live in the world). Talk about customer satisfaction.
Models of the brand are: Tramontana XTR V12 720/88 hp engine , Tramontana S: V10 600 hp engine or V12 550 hp engine ,Tramontana R: V10 600 hp engine or V12 550-720 hp engine, Tramontana C: V10 600 hp engine or V12 550 hp engine.
The XTR and R models have been discontinued. The brand is currently focusing on its new "Tramontana Car" model.
What Makes This Brand Distinctive?
Bespoke elite supercars
1 or 2 seaters only
Made from exotic materials such as gold, wood, titanium, and carbon fiber
Only 12 cars are produced each year
Maintenance on the car is done at the driver's home no matter where in the world.
Mercedes AMG engine
9. Tauro Sport Auto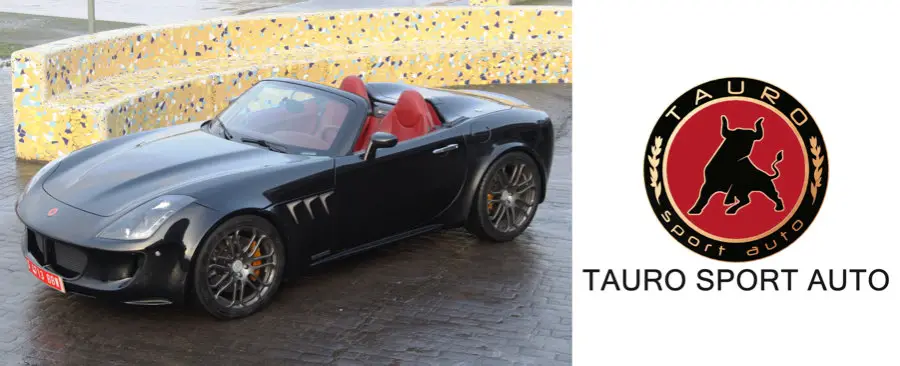 In 2010 a group of Spanish businessmen joined forces with a British race car manufacturer and thus was born Tauro Sport Auto. While this company may be the youngest featured on this list, they have established the brand as a worthy competitor when producing luxury sports cars in recent years.
With just four (V8 Spider, V8 Coupé, V8 Seata, V8 Portago) models of cars in current circulation, the models are made to order and released in a small series, with most of the manufacturing being carried out by hand. The Tauro V8 models are a beautiful blend of couture, craftsmanship, and exclusivity.
With influences from the Pontiac Solstice and power sources from manufacturers such as G.M. and Chevrolet, Tauro Sport Auto cars can hold their own against more established luxury sports car brands. The price of a Tauro V8 can be anywhere upward of $486,000.
What Makes This Brand Distinctive?
Founded in 2010
Produces luxury sports cars
Only four models: V8 Spider, V8 Coupé, V8 Seata, V8 Portago
Most of the manufacturing is done by hand
Made to order
Influences from Pontiac Solstice
Powering from manufacturers like G.M. and Chevrolet